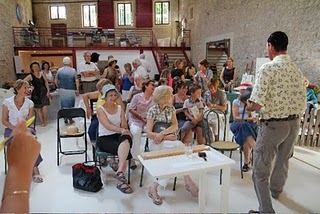 Respectfully submitted by:
Kim Mousseron, AWG-LR, FAWCO Rep 2010-2011
On Saturday, June 5, American Women's Group of Languedoc Roussillon held an accessories auction and sale fundraiser.   What a successful and fun day!
We had received many generous donations of hats, scarves, belts, bags, and jewelry.  Most of the items were on sale throughout the afternoon; others were auctioned off in...