The Board of Directors: President, the three Vice Presidents, Secretary and Treasurer are elected at the Biennial Conference and normally serve for a two-year period, as does the appointed Parliamentarian. There is a limit on the number of terms a board member may serve. Contact the FAWCO Board [Contacts Page].
---
President
The FAWCO President is responsible for FAWCO's strategic development in consultation with the Board based on FAWCO Mission Statement, approved Resolutions & Recommendations as well as current Board goals. In addition, the President coordinates the work of Officers, US Liaison and UN Liaison. This email address is being protected from spambots. You need JavaScript enabled to view it.
Sallie Chaballier
A native of Mansfield, Ohio, Sallie Chaballier (AAWE Paris) has lived in Paris for over 30 years. After earning a B.A. in Russian Studies from Yale University and an M.A. in Soviet Studies from Harvard University, she worked for many years as an analyst of Soviet politics in Munich, Paris, and Washington. She and her French husband have two bilingual, bicultural sons now living in the US. Sallie has long been an active volunteer in the Anglophone community in Paris, above all with AAWE where she served in a number of roles, including President from 2008 to 2010. Sallie has been involved in FAWCO since 2007 as part of the Education Team, Finance Committee Chair, member of the Archives for the Future Committee and Resolutions and Recommendations Committee, as Third Vice President (2010-2011), Second Vice President (2013-2015) and First Vice President (2015-2017).
---
First Vice President
The 1st VP is responsible for communications - the FAWCO website, the semi-annual newsletter The FORUM [The FORUM page], advertising and sponsorship, and public relations. This email address is being protected from spambots. You need JavaScript enabled to view it.
Laurie K. Brooks
Laurie K. Brooks (AWC The Hague) is originally from Alabama and still feels her strong southern roots. She has lived in various parts of the US, but has been in Colorado for much of her life, enjoying the Rocky Mountains. Laurie has a degree in English from the University of Northern Colorado, but spent most of her career working in engineering positions. She worked as a Systems Engineer for Lockheed Martin and more recently as a program manager for a large Rolls Royce effort. She moved to the Netherlands in 2010 to be with her Dutch husband and two stepsons. She lives in Houten, and finally joined an American Women's Club in 2015, where she was FAWCO Rep for AWC Amsterdam from 2015-2017. She is also on the board of the AWC The Hague, holding the Club and Community Development position.
---
Second Vice President
The 2nd VP is responsible for Member Clubs relationship management: she liaises with club presidents, club FAWCO reps and regional coordinators. She manages service offerings for our member clubs, publishes the monthly FAWCO e-newsletter "News-in-Brief", and attends regional meetings. This email address is being protected from spambots. You need JavaScript enabled to view it.
Hope Moore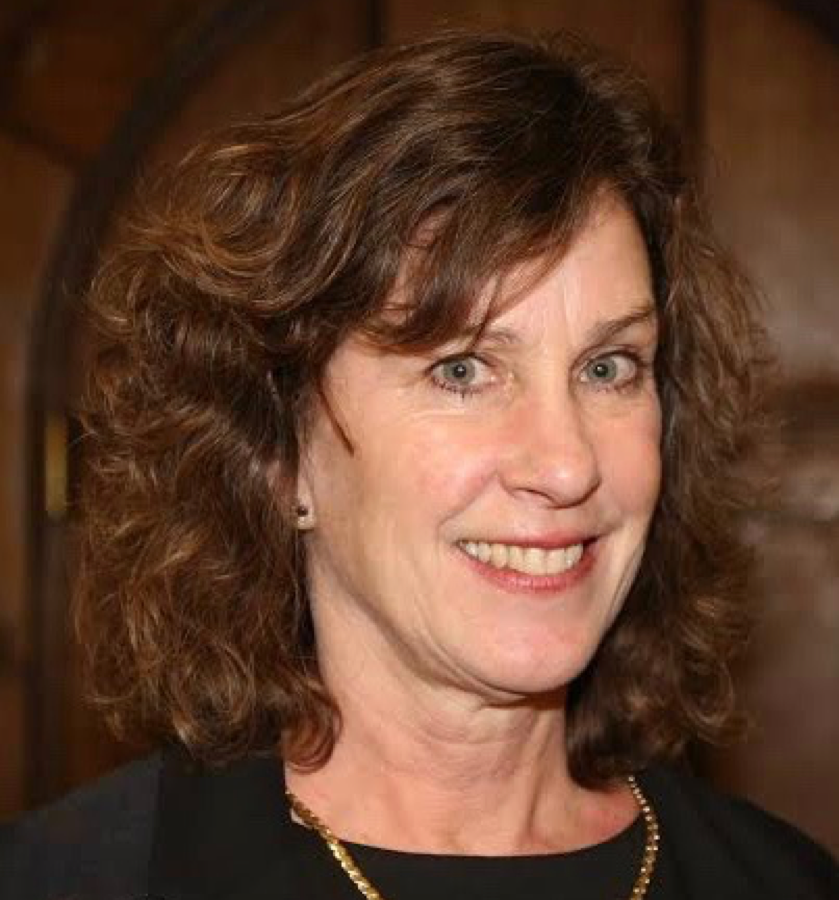 Hope Moore (Munich International Women's Club) has a bachelor's degree in journalism from the University of Wisconsin-Madison as well as a master's degree in counseling and guidance from the University of Missouri-Kansas City. She left her career in the U.S. twenty-five years ago to travel with her husband's job, and to support him and their two sons, who are both currently at university in the US. Hope has continued to work during these years holding the positions of event and publications manager in Malaysia; cultural and relocation trainer in England, Scotland and Italy; and English language teacher in Germany. She has first-hand experiences of what an international women's club can mean away from home and has found great reward in volunteering and giving back. Hope has held the position of FAWCO Club Presidents' Coordinator, as well as FAWCO Rep and Club President of the Munich International Women's Club.
---
Third Vice President
The 3rd VP is responsible for the Target Program, the FAWCO Youth Program, FAWCO's Global Issues Teams and the Administrative Committees. This email address is being protected from spambots. You need JavaScript enabled to view it.
Martha Canning
Martha Canning (AWC Amsterdam) has a medical background with two degrees (biology and immunology) from Acadia University, Canada. She moved to The Netherlands in 1996 with her family and in 2005 she completed a PhD in medicine from Erasmus University, the Netherlands. With this training, Martha has been a university lecturer at Erasmus University teaching medical students in histology, hematology and immunology, as well as conducting medical research in the fields of immunology and molecular biology which has been published in international medical journals. In 2011 Martha joined AWC Amsterdam and has served on their executive committee as Youth Program Coordinator and currently as President. Martha also has firsthand experience with the FAWCO Youth Cultural Volunteers program, which her daughter joined in Mumbai the summer of 2016.
---
Treasurer
The Treasurer performs all of FAWCO's financial duties which include collection of fees and other income-related items, disbursements for expenses, management of the budget, and monitoring and reporting of financial status to the Board and to all member clubs at FAWCO's annual general meeting. This email address is being protected from spambots. You need JavaScript enabled to view it.
Alisa Cook-Roehs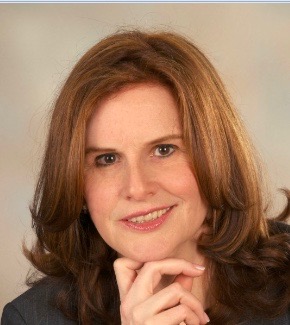 Alisa Cook-Roehs (AWC Düsseldorf) holds a degree in accounting from the University of Texas in Austin, and is certified both as a CPA and a CMA in the state of Texas. Alisa moved to The Netherlands from Texas in 1993 to take a managing director position with a German-based U.S. fashion company. After marrying her German tax advisor husband, Wolfgang, she continued her work career in Germany. She has thirty years of professional experience in finance and has held top level finance and managerial positions crossing a variety of industries. She continues to work part-time as a freelance financial consultant for businesses focused on improving systems and as a partner in CRTB training that concentrates on intercultural communication and business coaching. Alisa is currently President of AWC Düsseldorf where she has also served as Treasurer and First Vice President.
---
Secretary
The secretary takes minutes at all meetings, keeps the registry of Board member, and organizes all meetings of the Board. This email address is being protected from spambots. You need JavaScript enabled to view it.
Mary Stewart Burgher
Mary Stewart Burgher (AWC Denmark) was born to two native Texans, whom the oil-company merry-go-round had temporarily placed in Louisiana. Her family moved to Texas when she was 10, and she lived there until she was 24. Mary Stewart taught English at a high school in her home town, Houston, for three years. Starting in 1985 as temporary copy-editor and then permanent staff, Mary Stewart worked at the World Health Organization (WHO) Regional Office for Europe for 31 years. She retired as Head of Publications, a job that gave her the opportunity to gain management experience, produce flagship publications, and devise and deliver publishing training for technical staff. She has been very active with the American Women's Club in Denmark since the early 1990s: holding various positions on the executive committee, including President, FAWCO Rep and Secretary.
---
Parliamentarian
The Parliamentarian is an appointed, non-voting position on the Board. She advises the Board, maintains the Administrative Guidelines, and can be consulted during conferences and meetings on administrative procedures. This email address is being protected from spambots. You need JavaScript enabled to view it.
Judy Furukawa
Judy Furukawa (AWC Brussels) is from Sunnyside, Washington. She went to law school at the Washington College of Law at the American University in Washington, D.C. Judy worked for a private immigration attorney in Minneapolis, Minnesota for a year, and then returned to Washington, D.C. in 1990, where she practiced immigration law for two different small private practices. She lived in Brussels for 14 years, and served in several roles on the board of the AWCB, including president, 1st VP, member-at-large, and "the Café Lady". Judy moved to Dubai in 2014, but retained her membership at AWC Brussels due to lack of a member club in the UAE. She is married and has one daughter who is graduating from college in May 2017. She continues to serve on the US Issues Committee, focusing on U.S. Citizenship issues and recently chaired the 2017-19 Resolutions and Recommendations Committee.
---
See the list of past FAWCO Boards.