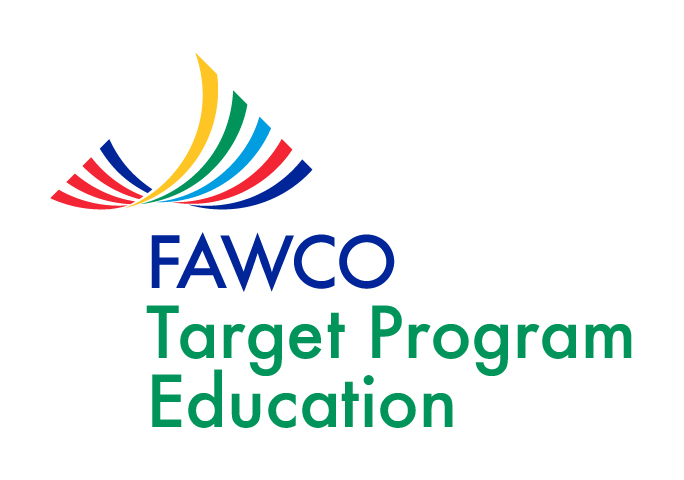 Education - Empowering Women and Girls through Knowledge and Skills, was announced as the overarching theme for the 2016-2019 FAWCO Target Program, at the Interim Meeting in Frankfurt, Germany (March 11-13, 2016).
Education is one of the most critical areas of empowerment for women. When girls are educated, they lead healthier and more productive lives. They gain the skills, knowledge and self-confidence to escape the cycle of poverty. They become better citizens, parents and breadwinners. An educated girl has a positive ripple effect on her health, family, community and society as a whole. - USAID
FAWCO Target Program 2016-2019
Education - Empowering Women and Girls through Knowledge and Skills


In our monthly Target Bulletin and Blog: Let's Get Schooled, we learned what matters in girls' education:

The issues which prevent millions of women and girls from receiving quality education around the globe.
The goals established by world leaders in education to remedy this injustice.
The impact education has on the lives of women and girls, their families, their communities and society.

The FAWCO Target Project is a sustainable investment by our Member Clubs to empower women and girls. For a two year period (2017-2019), The FAWCO Foundation employed the energy and generosity of our members through the Backing Women Fundraising Campaign to support women's and girls' education. Over $190,000 was raised for the FAWCO Target Project:



Educating and Empowering
Refugee Women and Girls in Jordan

Submitted by Therese Hartwell of FAUSA
_______________________________________________
___________________________
_______________________________________________
---
Target Bulletin
Our monthly Target Bulletin featured:
News about our Target Project, Hope Beyond Displacement
Updated from The FAWCO Foundation on the Backing Women Fundraising Campaign
A snippet from the blog: Let's Get Schooled
News how members are supporting the Target Program
Something special for you!