2015 Mumbai...
The 3rd FAWCO Youth Cultural Volunteers Program took place in Mumbai, India from August 22-29, 2015 and was a huge success! Many thanks to the AWC Mumbai for their hospitality and generosity. AWC Mumbai's Club President Meenakshi Advani and her team put together a full program and these teens came away full of praise: "Life-changing!" "Amazing" "Wonderful Memories" and they all agreed they made friends for life!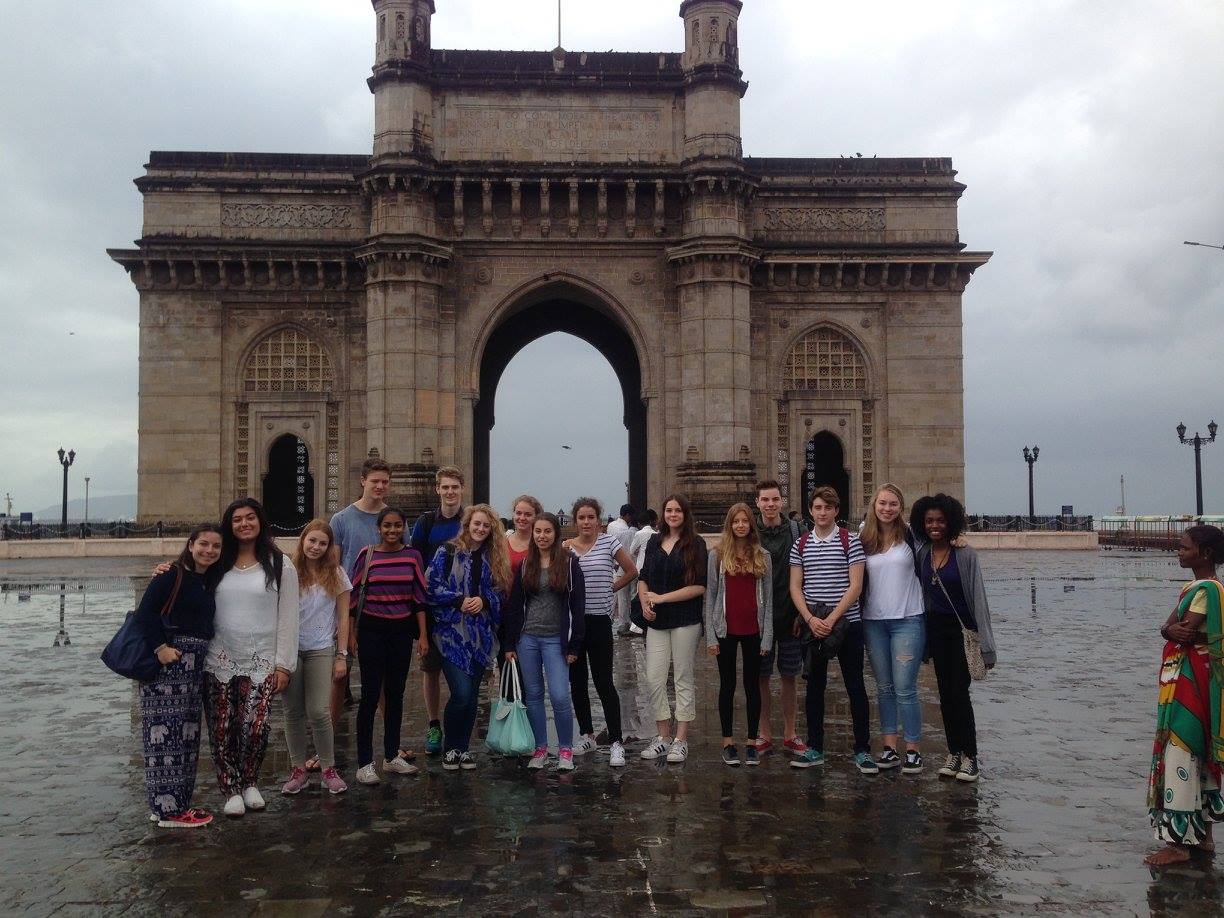 Fifteen teens from seven countries travelled to Mumbai August 22-29 and were hosted by the local club.
The group was treated to a mix of culture and charity. They visited the Foundation for Mother and Child Health (FMCH), an NGO providing preventive health and balanced nutrition in underprivileged communities, VOICE, an organization that helps street children, the MANN Center for Individuals with Special Needs, and URJA, a shelter for homeless young girls.
The tours included watching the Dabawallas work, the Mumbai Heritage Walk, a visit to the Ghandi Museum, a trip to the American School of Bombay, a yoga lesson and Bollywood dancing and lots and lots of fun!
Watch Pascal Shrady's video of the group's experience:
Read all of the participants' reflections on their experiences, In Their Own Words.