2022 IM Parts 1 & 2
Part 1 — Focus on the Future
Virtual on Hopin March 4-6, 2022


Part 1 of our 2022 Interim Meeting included a celebratory wrap up for our successful Target Program Health, the launch of our new Target Program Environment and The FAWCO Foundation announcements, including celebrating 50 years of Education Awards and 25 years of Development Grants. We had a limited number of sessions on Sunday, including FAWCO the UN and CSW66, the SDG #TurnitAround FilmFest and the Global Issues Book Discussion on Jane Goodall's The Book of Hope.
Part 2 — Celebrate FAWCO, Fun and Friendships
Parc Hotel Alvisse, Luxembourg, May 19-21, 2022


Part 2 of our Annual General Meeting took place in Luxembourg, May 19-21, 2022 at the Parc Hotel Alvisse Luxembourg.
The Agenda featured the Club Development Workshops that help inspire you and your Club, as well as providing the opportunity to meet and learn more about our FAWCO Teams and Volunteers at a Face2Face. In addition, The FAWCO Foundation announced the recipients of the 2022 FAWCO Foundation Education Awards and Development Grants. Foundation Night "Celebrate FAWCO, Fun and Friendships" was a real celebration, with music, live and silent auctions and a chance to recharge after too much time in lockdown.
Special Thanks to our Sponsors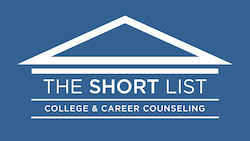 Login to view conference materials.