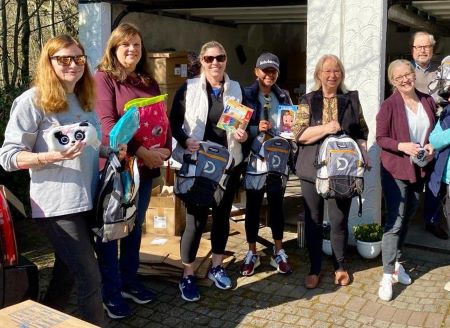 by Karen M. Van Antwerp, AIWC Düsseldorf  
Oftentimes we live our lives between photos. It is at a time like this that AIWC Düsseldorf (AIWCD) member Vera Kostiuk Busch (since 1973) has inspired all of us to step up and help however we can; all of us must do our part.

There isn't a day that goes by (since the...