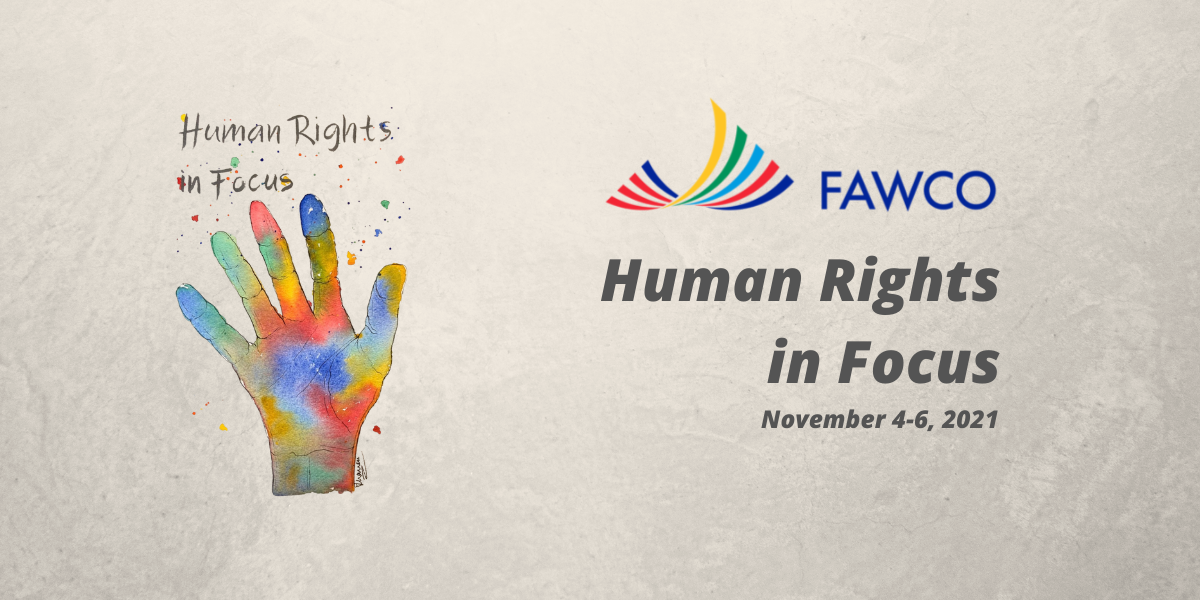 FAWCO's Human Rights Team will host a 3-day virtual conference, Human Rights in Focus, from Thursday to Saturday, November 4-6, 2021.
The Human Rights in Focus conference is packed with 20 sessions designed to raise your awareness on global human rights issues, highlight the impact of FAWCO programs, provide opportunities for networking, and bring you face to face with speakers from organizations such as Human Rights Watch, Organization for Security and Co-operation in Europe, and the CNN Freedom Project.
Check out the Agenda below to attend sessions of interest and learn how FAWCO is making a lasting impact to make the world a better place for women and girls.
Registration will start from October 1. Welcome!
A new digital release of the book HOPE IS THE THING WITH FEATHERS is coming soon in support of a FAWCO Foundation Development Grant.