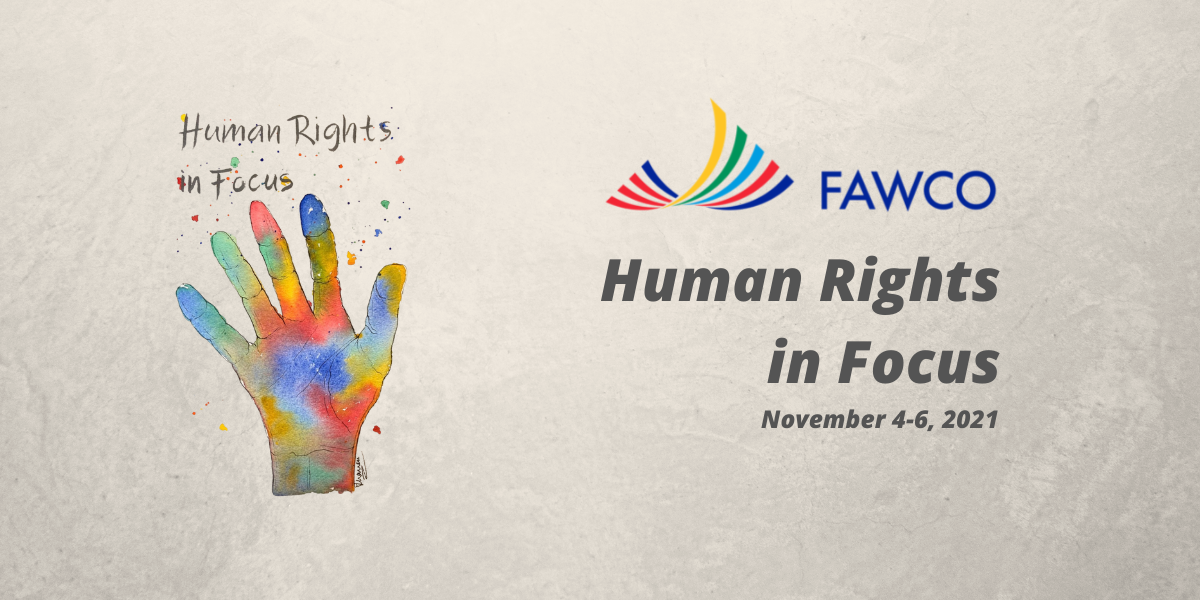 FAWCO's Human Rights Team hosted a 3-day virtual conference, Human Rights in Focus, from Thursday to Saturday, November 4-6, 2021.
The Human Rights in Focus conference was packed with 20 sessions designed to raise your awareness on global human rights issues, highlight the impact of FAWCO programs, provide opportunities for networking, and bring you face to face with speakers from organizations such as Human Rights Watch, Organization for Security and Co-operation in Europe, and the CNN Freedom Project.
Event Summary here: Human Rights Event in Focus Wrap-up
Check out the information below to learn how FAWCO is making a lasting impact to make the world a better place for women and girls.
FAWCO is grateful to London & Capital for sponsoring the FAWCO "Human Rights in Focus" Virtual Conference in memory of their founder, Daniel Freedman, who passed away in 2019. Daniel was enthusiastic about FAWCO and its work. Since 2016, London & Capital has been a sponsor at FAWCO Conferences, has hosted webinars and has supported FAWCO's advertising program.
Email

for more information.