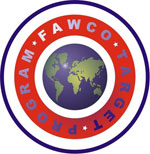 In March 2013, Human Rights for Women – Protecting the Rights and Improving the Lives of Women and Girls Worldwide, was announced as the overarching theme for the FAWCO Target Program 2013 - 2016.
The Target Program: Human Rights for Women was composed of two parts: Target Education/Awareness and the Target Project. The Education/Awareness Program focused on women's rights as human rights, specifically in the areas of political empowerment, economic empowerment, peace and security, and ending violence against women. The Target Project was our opportunity to financially support a project that met the Target goal.
Target Education/Awareness continued through the Target Bulletins, Special Programs and Workshops, and with the support of FAWCO's Human Rights Team. Fundraising for the Free The Girls Target Project, through the Backing Women Campaign as well as special events sponsored by Member Clubs, continued through February 2016.
In 2013, twelve Target Project proposals were submitted and the Target Selection Committee developed a short list of three finalist projects announced in December 2013. FAWCO Member Clubs voted for the winning Target Project. The Target Project -- Free The Girls -- was announced at the March 2014 Interim Conference in Brussels. Free the Girls works with former victims of sex trafficking in Africa and Latin America, helping them rebuild their lives through economic empowerment.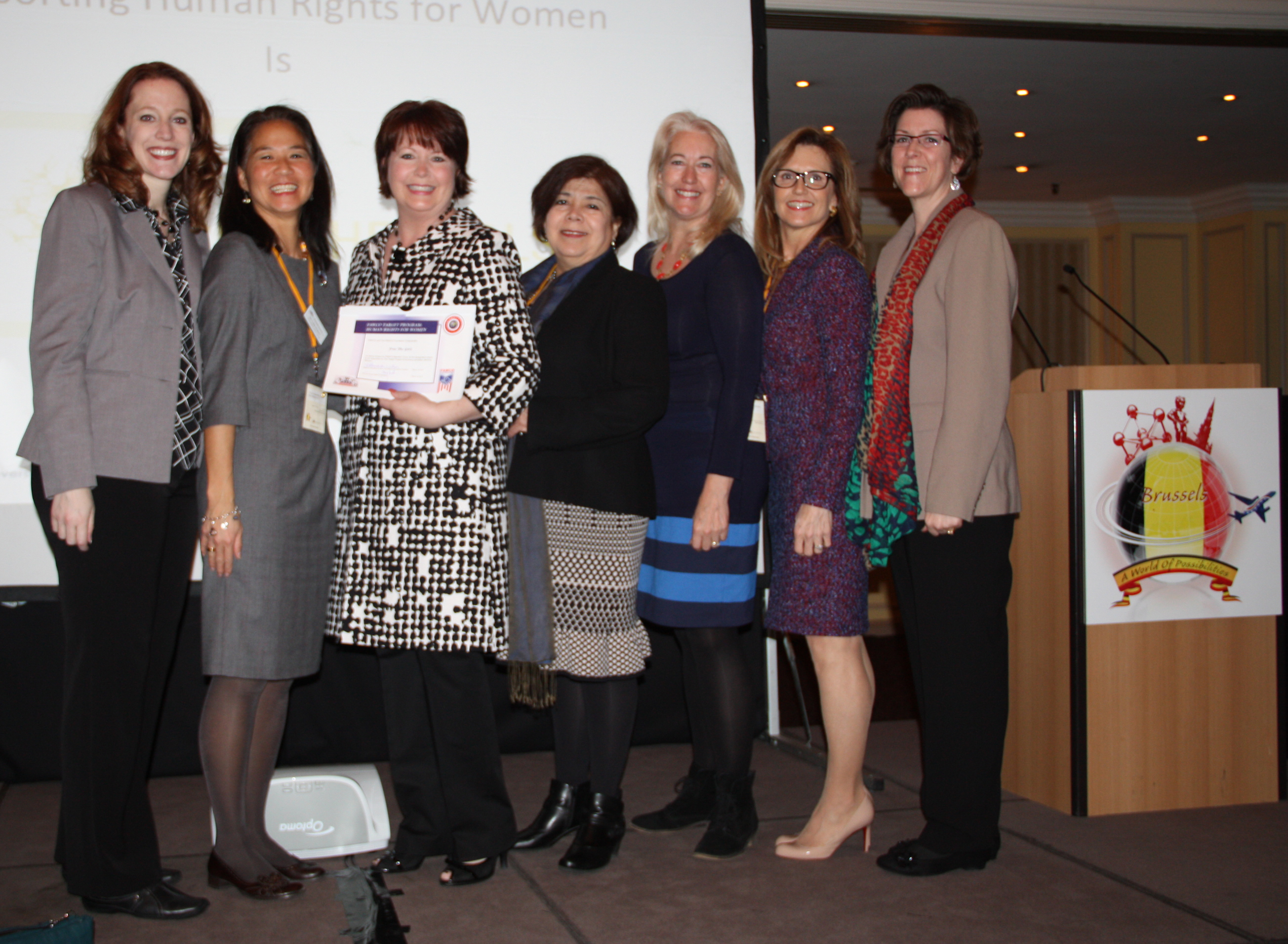 From left to right: Melissa Watson, National Director, Free The Girls; MyLinh Kunst, FAWCO President 2011-2015; Kimba Langas, Co-Founder & Executive Director, Free The Girls; Catherine Marland, FAWCO Rep and Application Sponsor, AWC Surrey; Betsy Speer, President, AWC Surrey; Johanna Dishongh, Chair, FAWCO Target Program 2013-2016; Michele Hendrikse DuBois, President, FAWCO Foundation 2012-2015.
Following the Target Project announcement, The FAWCO Foundation launched the Backing Women Fundraising Campaign with the unveiling of Christian de Laubadère's painting, the inspiration for the campaign logo. The original painting was auctioned at the FAWCO Biennial Conference in Rome (March 2015) with all proceeds going to the campaign.
With the support of The FAWCO Foundation Backing Women Campaign and Member Clubs from every region of FAWCO, over $172,000 was contributed to FREE THE GIRLS, which allowed this start up non-profit the necessary breathing room to streamline operations, fine tune their limited staff positions, all while maintaining a focus on the women they serve. Women who, prior to participating in the FREE THE GIRLS program, did not have a means to support themselves or their families. Women, whose children and very often, children of extended family members, now attend school with school fees paid from their earning. Women, who through their own purchasing power, now support the local economy.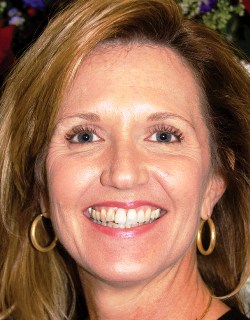 Johanna Dishongh
AWC The Hague
Target Human Rights Chair 2013-2016