Funding received from FAUSA for the current Banner Project will allow Pathways to provide myriad life-saving sexual assault response services, including rape kits, access to post-exposure prophylaxis (PEP), medical care, translation services to communicate with local law enforcement and medical personnel, transportation to services, hotel costs, etc. to the Americans overseas population. Due to decreased government funding, Pathways has had to suspend some of these services. Since no other non-profit organization is specifically designed to serve the needs of Americans living overseas affected by sexual assault, survivors are often left without the help they need. The funding from FAUSA will allow at least some of these services to be restored.
It Could Be Your Neighbor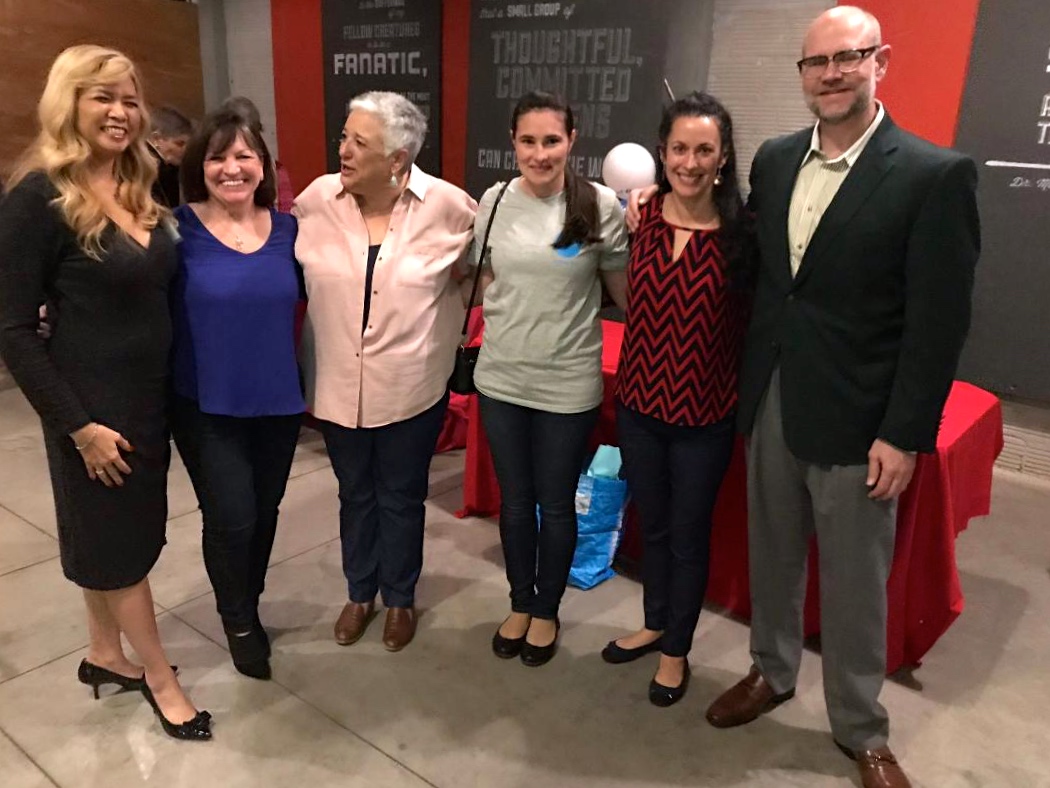 In February, as support for the work of Pathways, FAUSA Houston hosted guest speaker Rebecca Pistiner, director of Beacon BCS, for a special presentation on domestic violence. Rebecca, herself a survivor of childhood sexual abuse and adult domestic violence, delivered a powerful testimony on the importance of recognizing vulnerabilities in girls before they become victims, before they have to seek a women's shelter with limited ability to help, and before they need legal protective services that often grant more rights to the perpetrators than to the victims. Pictured at right: Dr. Peta-Gay Ledbetter, Mary T. Callahan, Rebecca Pistiner, Olivera Jankovska, Dena De Clute-Melançon (Houston Metro Coordinator) and Jamey Caruthers.
Rebecca was joined by guest panelist Jamey Caruthers, Senior Staff Attorney from
Children At Risk
, who provided shocking information on the parallels between pimps and abusers and the ways that issues of child abuse, domestic violence and human trafficking are intrinsically linked. He urged attendees to insist that Texas state representatives support House Bill 403, requiring school districts to provide training for teachers to help them recognize and report sexual abuse, trafficking or any other mistreatment of children, as only 1 in 4 teachers typically receive this training.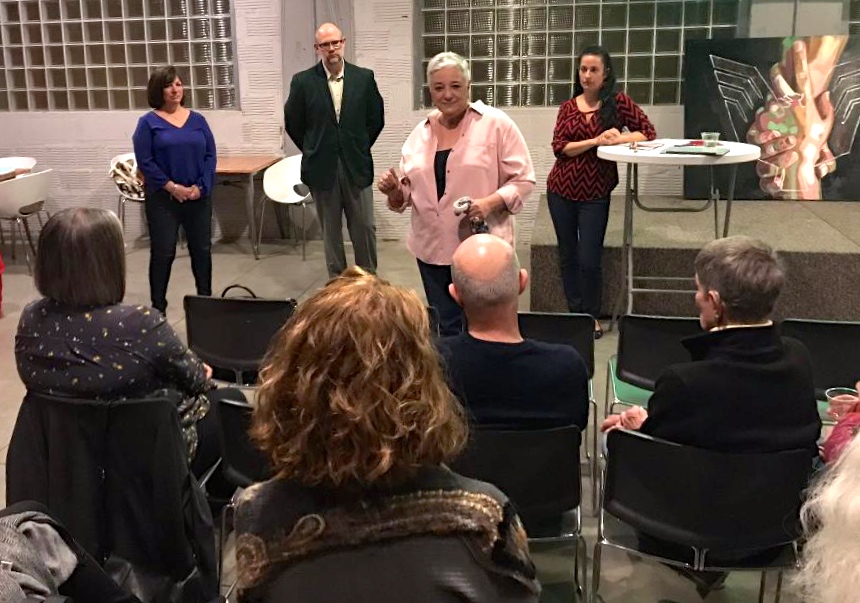 Also joining the panel was Mary T. Callahan, Executive Director for
Girls on the Run (GOTR) of Greater Houston
. Mary T. explained the importance of creating a safe space for girls to learn about self-confidence, self-respect, kindness, supporting other girls, and working toward and reaching a specific goal. Also attending was a Girls on the Run graduate who, through GOTR, received the support she needed to report that she was being abused and get help.
Finally, Dr. Peta-Gay Ledbetter, Director of Clinical Services at The Alliance, herself a domestic violence survivor, spoke about the role of school counselors in identifying girls who exhibit signs of abuse and offering direct support to them without the need for parental consent. She offered practical information on contacting the school counselor if you are concerned about a particular girl. In closing, FAUSA Houston provided guests with a resource directory of organizations that support domestic violence victims via legal services, protective orders, counselling, shelter, medical reimbursement and more.
FAUSA Houston also financially supports organizations addressing gender-based violence. On March 2, the group participated for the second time in the Race Against Violence to raise money for the Houston Area Women's Center (HAWC), a Houston organization that works to end domestic and sexual violence. For the last two years, FAUSA Houston has co-hosted (with DaVinci Artists Gallery) a silent art auction fundraiser for a local non-profit. The proceeds of the first event went to HAWC, and the 2018 proceeds went to Children At Risk, an organization dedicated to improving children's quality of life by researching indicators that impact them in the areas of education, parenting, nutrition and human trafficking and advocating for related positive changes to public policy.