by Julie Mowat (Human Rights Team Co-Chair, AWC The Hague) and Mary Dobrian (VP Global Issues, AIWC Cologne)
At the 2019 Biennial Conference in Edinburgh, Karen Castellon (AWC Berlin) and Julie Mowat (AWC The Hague) took over from Therese Hartwell (FAUSA) as new Co-Chairs of FAWCO's Human Rights Team. They would like to introduce the Team's subcommittee chairs and also invite any new members to join. Even if you can't make the scheduled team calls, you are most welcome to send us information on what you and/or your club are doing around issues of human rights. We would love to share it with other clubs! If you are interested in joining our next call, scheduled for May 21st at 4 pm CET, please let us know! We will be brainstorming ideas to make our team as effective as possible.
Meet the team:
Co-chairs: Karen Castellon and Julie Mowat
Political Empowerment Committee: Erica Higbie (FAUSA)
Women, War and Peace Committee: Melissa Ruggles (AWC Amsterdam)
Economic Empowerment Committee: Vera P. Weill-Halle (AWA Rome)
Eliminating Violence Against Women Committee: vacant ‒ please let us know if you are interested.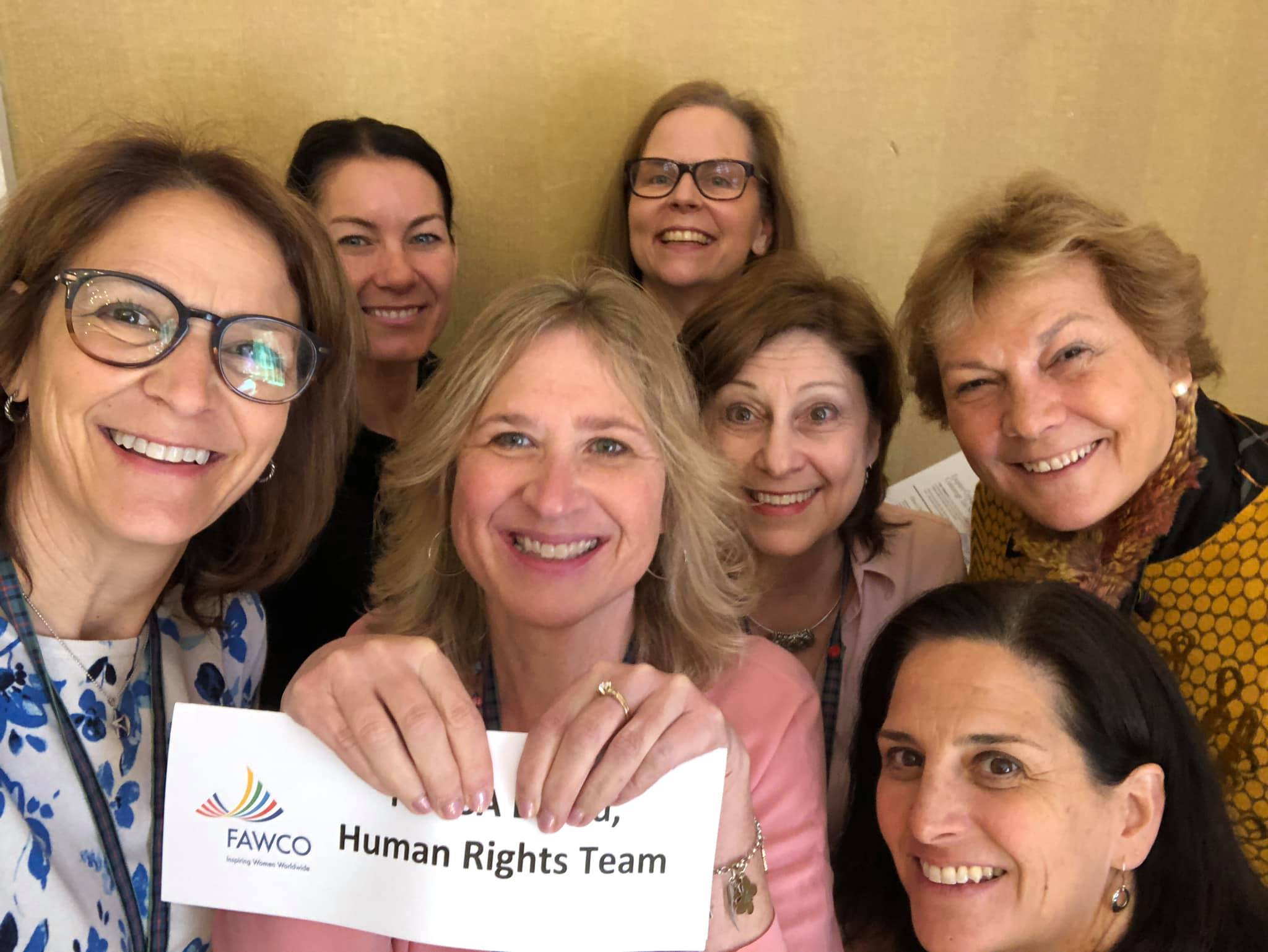 Two fabulous places to learn and share about human rights issues are our two Facebook groups: FAWCO STAND UP Against Human Trafficking and FAWCO Refugee Network. Please consider joining!
The UN's World Refugee Day is June 20, 2019. This date has been celebrated since 2001. It is a day that honors the strength and courage of refugees and encourages public awareness and support for refugees. Many cities around the world have planned activities: Use this map to check out what is in your area.

Another fun resource, Ben & Jerry's, had a website for last year's World Refugee Day that contains lots of great ideas on what you, your family or your club could do. Ideas include simple acts: watch a film, share the plight of refugees on social media, etc.
Here's a 5-minute video about refugees (from UNHCR) that you can share with your club.
If you would like to join FAWCO's Refugee Network, please contact Ann Birot-Salsbury: