FAWCO: A Place to Belong
by Danielle Kuznetsov, Heidelberg IWC and Health Team Co-Chair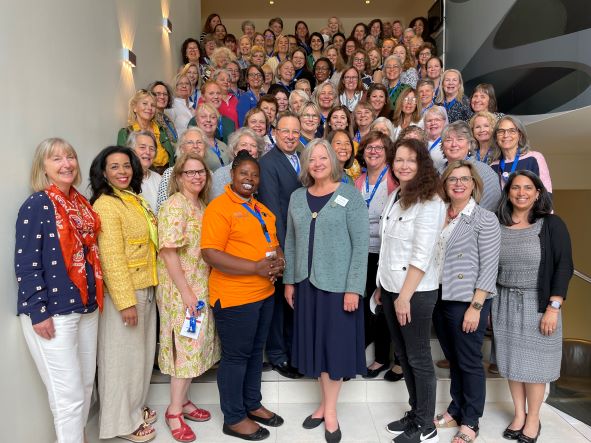 It was a great Interim Meeting weekend in Luxembourg May 19–21. Three words dominated the atmosphere: Fun, Friends and Fundraising. From meeting in person for the first time with those you have worked with for the past two years, being inspired by those who have overcome obstacles to create rich meaningful lives (My-Linh Kunst and Asma Darwish), meeting world changers in person (Rhobi Samwelly), and networking with women to learn, grow and share, we all had something to offer. We danced, we ate, we talked, and we got down to FAWCO business. Everyone left excited for the next time we meet in person. Stay tuned for more words from your FAWCO friends over the next few months, and consider attending the next in-person conference to share your gifts with others. You won't be disappointed!
Have a peek into our ride home! Watch the short video here.
The Health Team Co-Chairs are stepping aside to make room for YOU. If you want to lead a great team, work collaboratively, learn as you go, and make a difference in the FAWCO Community, the Health Team is the place to be. Please reach out to Christine Riney or Danielle Kuznetsov at for more information. The Health Team is a perfect place to get your FAWCO feet in place and learn, grow, and share!