by Monica Jubayli, AWC Lebanon
What is Period Poverty?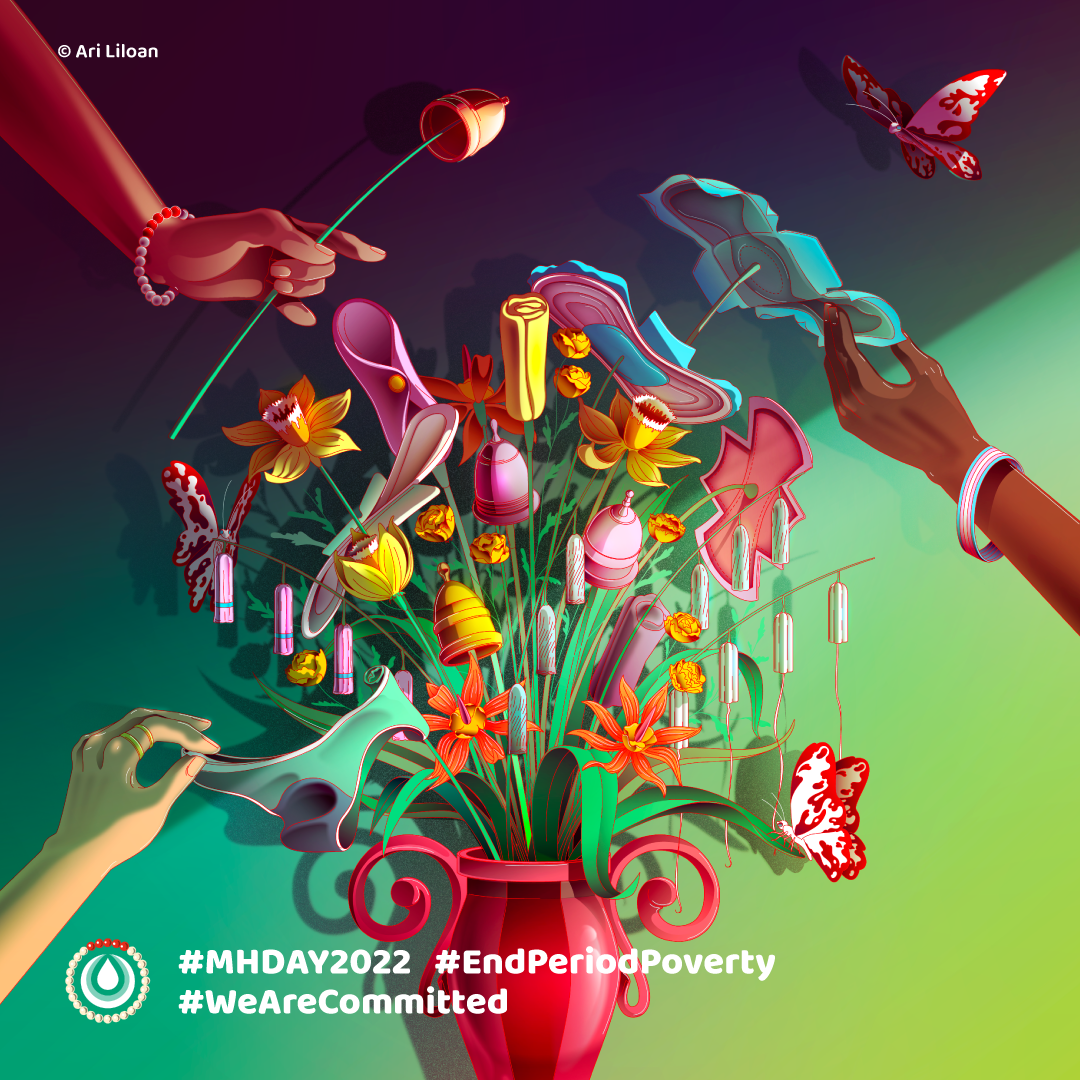 May 28 marks Menstrual Hygiene Day. The timing could not be better for bringing this issue forward to FAWCO's Clubs. On March 30, at an event to honor FAWCO Counselor Kathleen Simon, who lost her battle with cancer in January of this year, the issue of period poverty was presented during a virtual discussion. Kathleen supported a project initiated by her niece, Evelina Llewellyn, a documentary on period poverty in Lebanon. Those who joined the Zoom call heard how Evelina and her Jeyetna (an Arabic slang word meaning "I got my period") Team have been working tirelessly to bring the message of menstrual hygiene to all communities in Lebanon. As the economic situation in Lebanon spirals out of control, the price of disposable sanitary products is out of reach for most women. Access to affordable products is just one of the many issues surrounding period poverty in Lebanon and around the world.
Evelina and her team have kindly contributed to this flyer with more information about period poverty. How will you and your club mark Menstrual Hygiene Day on May 28?