by Valerie Garforth, FAUSA
On October 19, 1987, a violent storm swept through southeast England and Belgium, felling hundreds of venerable trees and leaving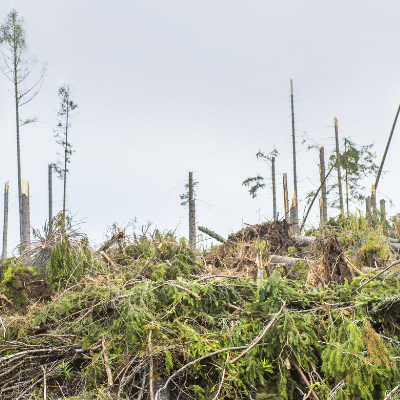 a path of destruction in its wake. In the Forêt de Soignes, the urban forest outside Brussels, tall beech trees lay scattered like skittles. It was a shocking demonstration of the force of nature. During the 1990s, the Environment Committee of the American Women's Club of Brussels, whose clubhouse is located across the road from the Forêt de Soignes, worked together with the Belgian Forestry Department to organize a number of annual tree plant-a-thons. These planting events brought together volunteers from the American expatriate community along with local Belgian residents and people from many other countries living in Belgium. Now, twenty-five years later, the small saplings that were planted in those years have grown and transformed what had been an open landscape, bereft of trees, into dense forest.
Other FAWCO Clubs planted trees in those days, AWC Zurich and AWC of the Taunus among them, and in Morocco, AIWC Casablanca, working with the Departement des Eaux et Forêts and local villagers, helped create the FAWCO Millennium Forest in the foothills of the Atlas Mountains. If your club is considering organizing a tree planting project of your own, here are some thoughts and guidelines which we hope will be helpful and encouraging.
Why plant trees?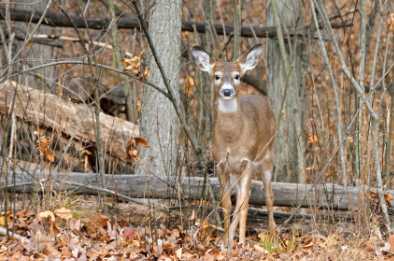 Forest and woodland is the earth's natural cover everywhere except in inhospitable places, such as high mountains, ice caps and sandy or rocky desert. We know that, in antiquity, forests covered large areas around the Mediterranean including North Africa. Britain was densely forested until the Romans arrived and laid out their roads and famously, a squirrel could cross the United States through the trees without descending to the ground. Trees provide habitat for multiple species of birds, insects and other animals, they prevent soil erosion, they cool the land and absorb carbon dioxide, releasing oxygen and water vapor. Over the millennia, human activity, by clearing trees for agriculture, farming, mining, industrialization and creating cities, has reduced forest cover by 80% (World Resources Institute). In the process we have lost untold species of plants and animals that were unknown to science. Restoring the forest cover is one of the most cost-effective and logical ways we can counteract climate change.
There is great symbolism associated with planting trees. In many cultures, trees are planted when a child is born, to celebrate a
graduation, an engagement or marriage, or to remember a loved one. Trees and forests figure in poetry and in folklore. Centuries ago, the forest was regarded as mysterious and dangerous, which it was: think of Grimm's Fairy Tale stories such as Hansel and Gretel. Trees add beauty to the landscape, they provide shade in summer and a windbreak in winter, they can produce nuts or fruit, and it has been shown that walking among trees, or even just looking at trees from your window, reduces stress. While you are living in a foreign country, planting trees is a long-term gift to your host nation - they will be there long after you have departed.
If your Club would like to organize a tree planting project, here are some guidelines to consider:
Is there a special event or anniversary that you would like to commemorate, or do you want to plant trees for Earth Day or Arbor Day?
Where will you plant trees? If your club is lucky enough to own its own clubhouse with some land attached, there may be a place for a special tree. If one of your members owns land or knows someone locally who owns land, that may be a place where new trees would be welcome.
If you are organizing a private tree planting project, you will need to raise funds to purchase the tree(s). A specimen tree will be more expensive, and you may want to work with a nursery which will transport the tree and do the actual planting, so you would simply arrange a celebration. When FAWCO held its conference in Washington DC in 2000, we raised $250 at the conference to purchase a cherry tree which we planted in the Tidal Basin at the close of the conference. Small saplings or bare root trees are relatively inexpensive.
Alternatively, contact the local Forestry Department in your city. Make an appointment to meet the Chief Forester and explain that you are interested in their tree planting plans. You need to work with an organization that owns or manages land, so you can be certain that the trees you plant will be cared for and will thrive. A big advantage of this is that the Forestry Department will provide the saplings and there will be people on hand to show you how to plant the trees. In the Forêt de Soignes plant-a-thons, the Forestry Department workers prepared the planting holes with the backfill next to them, demonstrated the planting technique, and provided both saplings and shovels. Three people could plant each tree: even a little child could hold the tree in the planting hole while two adults or older children shoveled in the backfill. Different Forestry Departments may have other methods of planting: MetroParks in Toledo ask volunteers to create a slit with the shovel, insert the sapling and tamp into place. This is much quicker but may not have such good results and may be more difficult for older adults or children – check in advance.
You can also contact other organizations such as The Woodland Trust in England or Trees For Life in Scotland which own land and organize regular tree planting projects. They will also provide the small trees and usually the shovels and will accompany your group. Such a project might be an additional excuse for a day out to a beautiful part of the countryside followed by a picnic or lunch at a café. Most of the planting arrangements are taken care of and you just have to organize the volunteers on the day, a task at which FAWCO clubs excel!
Make sure to document your project and take lots of photos. You will also want to go back to the planting site regularly in spring to enjoy seeing the little trees as they grow.
Each tree planting project will be unique to your club but will be a meaningful experience. You will meet interesting people and will learn about the geography and climate of your adopted land. You will learn what trees thrive there and you may be lucky enough to experience the creation of new woodland which changes and beautifies the landscape!