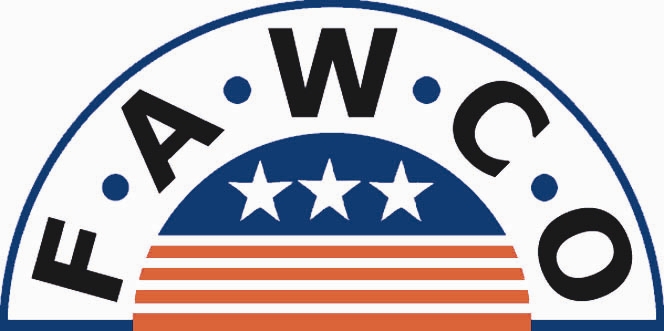 Region 5 Meeting
Nov. 16 – 18, 2012, in Augsburg with the AIWA e.V.
Future Directions for FAWCO plus
Cultural Identity and the Individual You
Our annual November-Regional FAWCO and FUN meeting was a gem! All 8 clubs were represented, some with up to 5 members. Plus a guest club from Erlangen, a possible new FAWCO member.
Our host club, the AIWA (Augsburg International Women's Association e.V.) offered us a warm welcome, comfortable accommodation, plus a great side program, turning us all into Augsburg-fans.
Nicola Robertz, FAWCO Rep and Emilie Langlois, President, deserve our heartfelt THANK YOU.
FAWCO President, My-Linh Kunst and FAWCO 2nd VP, Elizabeth Abbot, represented the board.
| | | | |
| --- | --- | --- | --- |
| | Our meeting started with a reading by the wonderful Wendy Williams, member of the AWA Vienna and author of the Globalization of Love. What a perfect way to bond us into comrades in our life-act-expedition 'for better and for worse'. We recognized, laughed, agreed and sighed. | | |
| Emilie,Elizabeth.Frauke,My-Linh,Nicole | | | |
Wendy continued the next morning with 'The International You' in cultural identity and multicultural experience. In group sessions we pondered ideas such as
Mix and Shake/ Experiment/ Create within Gender Issues, Communication, Homogeneity of location, Self-actualization (adapt your favourite pass time in a local version), Dress (deal with the required adjustment) and Child Care (feel comfortable in the role of combining your version of child care vis-à-vis your career work).
| | |
| --- | --- |
| | Manage Expectations: Learn about the history of your host country. Take `course 101' of the local language, it teaches you the basics and familiarizes you with courtesy signs of communication. |
| Wendy and My-Linh | |
Balance your three cultures: your home culture, your partner's culture and the expat culture.
The key topic of our meeting, the `Future Directions of FAWCO', was managed by Laurie Richardson, AWA Vienna, and Committee Chairperson of FAWCO's Resolutions and Recommendations. After reviewing the current R&R's, Laurie used a new approach on the relevancy of them in our lives versus just reading them on paper.
She adopted the 'story-telling' form of communication in business to help us identify and communicate within FAWCO and between and within our clubs.
Using the 'story-telling' approach to understand and support each other ranges from local club work to world-wide FAWCO communication, when we want to agree
- in our freedom of individual choices for life style
- to advocate for our interests
- to provide us with a voice
- to improve communication channels
- to open up dialogue awareness and education.
Building network via story-telling (sample:…it was a rainy day in Rom, when we….) makes it easier helping each other in various locations.
Another sample: each club reports at region meetings in story-telling form and returns home with 'story-telling' reports from other clubs, thus, raising curiosity and exchange of experiences.
Laurie then used the story-telling approach in our brainstorming-sessions to identify our thoughts and proposal for future FAWCO R&R's. By visualizing, with eyes closed, what the future goals for FAWCO could entail by the time of our region meeting in November 2014, some highly interesting proposals were developed.
Samples:

Name change from FAWCO to FAIWCO (Federation of American and International Women's Clubs Overseas), to show that FAWCO opens up to 'international destination for women living internationally'.

Laurie
Investment in members: champion the rights of Americans living overseas and international women. Contribute to the success of international women.
In another session My-Linh Kunst reviewed our experiences with FAWCO's now ending target project 'Water' and collected proposals for changes, issues and suggestions for the future target procedure.
Tricia Saur from the AIWC Cologne reported on the HR6263 and offered information and support to other clubs.
Tonya Teichert from the AWC Taunus gave an update on the taskforce 'violence against women'.
Elizabeth Abbott and Margaret Hilditch gave updates on goals and work of FAWCO and the Foundation to all newcomers and collected issues and proposals from the clubs. Details will be sent to all club reps.
Each club reported on a key topic during this year, ranging from ideas to improve membership, activities for highlighting club lives, knitting a quilt to be auctioned off for FAWCO's Water target or arranging competitive games for funding projects. All reports showed that most of the time small efforts can have a big impact.
Nicola and Emilie from the AIWA made sure that with all our work we were able to enjoy being together (again) and having FUN on the side:
We visited the Augsburg Puppenkiste, a marionette theater and, after the sow, were invited to a back stage tour. We saw many of the 6000 puppets, carved by hand by the owner's daughter and we learned that the profession of a future puppeteer requires 6 years of training.
| | | |
| --- | --- | --- |
| | | |
| Puppets | | Augsburger Puppenkiste |
A visit to the Augsburger Fuggerei introduced us to the social settlement for needy citizens in Augsburg, founded in 1521. Up to today the annual rent, excluding heating, is the nominal value of 1 Rhine guilder, currently 0,88 Euros; as well as 3 different prayers per day for the founder and Fugger family. Presently 150 persons live here in 140 apartments.
A walk through town and a scrumptious meal at the Rathaus (City Hall) perfected the day.
We are eager to continue our club work within FAWCO and look forward to our next annual meeting, November 2013 in COLOGNE, Germany.
Region 5 Group
Submitted by Frauke Rademacher-Heidemann, FAWCO Region 5 Coordinator