SARS-CoV-2 is the virus and COVID-19 is the disease caused by it.
by Tharien van Eck and co-authors Martha Canning and Heather Davis
There are many questions that are being asked about the current COVID-19 outbreak. We have tried to provide you with answers to the most frequently asked questions.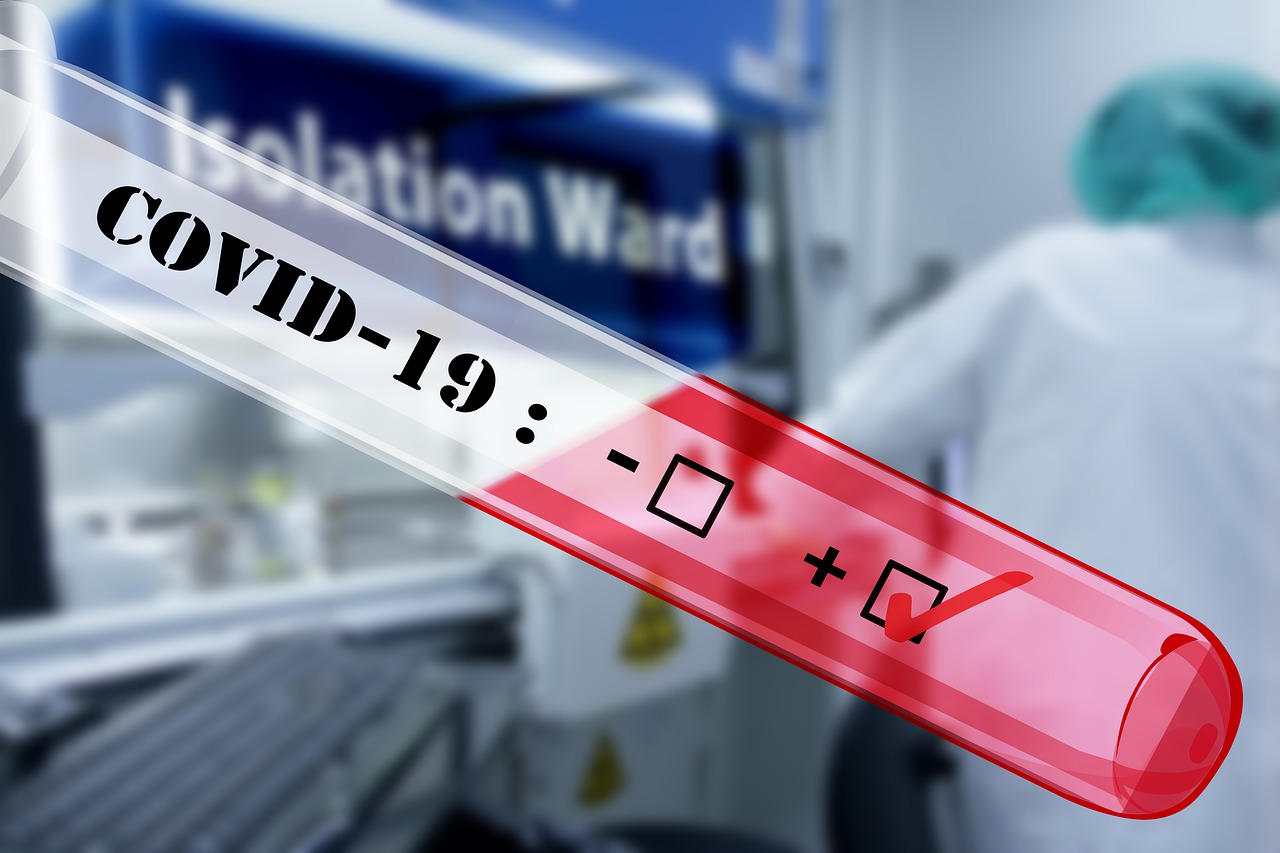 Fact 1: Origin of the virus
Coronaviruses are viruses commonly found in humans and animals. In humans, the common cold is caused by viruses of the coronavirus family. Some types of coronavirus that circulate among animals can also infect humans; camels were the host for the Middle East Respiratory Syndrome Coronavirus (MERS-CoV); civet cats for Severe Acute Respiratory Syndrome Coronavirus-1 (SARS-CoV-1) and an as-yet unidentified wild animal (possibly snake or pangolin) for SARS-CoV-2, which is causing the current outbreak of COVID-19 that started in Wuhan, China. These animals, however, are thought to be intermediate hosts, with the original source thought to be bats.
Fact 2: Is this virus like the seasonal flu virus?
COVID-19 and influenza are caused by completely different and unrelated types of viruses; thus, SARS-CoV-2 should not be expected to have the same outcome as the influenza/flu virus.
Because no one has ever before been infected with this new virus, no one has pre-existing immunity and therefore, overall, it is expected that the proportion of the population who become infected and numbers of dead will be higher than influenza, where much of the population has seen similar viruses previously.
The annual death rate for influenza in the US is about 0.1% of all identified infections, although in some years it is worse, especially when the virus jumps from animals (usually birds or pigs) to humans for the first time and causes a pandemic flu.
While our understanding of the death rate for COVID-19 is still evolving, it appears to be about 1% (although significantly higher in older people) (*), roughly comparable to the 1917/1918 Spanish Flu pandemic which had an estimated mortality rate of 2.4%.
These facts combined mean that much higher rates of hospitalization and intensive care will be required if SARS-Co-V2 spreads unchecked. This is the reason governments are responding so strongly to it.
Influenza is a seasonal virus that peaks during the colder winter months and largely disappears during the summer months. Not all viruses have seasonality, and at present it is unknown whether or not this is true of SARS-CoV2. We cannot count on the virus disappearing in the warmer months.
(*) (Death rates are only of those diagnosed, not all those infected.)
Fact 3: Will the seasonal flu injection protect me from COVID-19?
No, it will not. Vaccines are always specific to the type of virus, and since influenza is not a coronavirus, no cross-protection is expected.
Fact 4: Who is at an increased risk of becoming ill when infected with COVID-19?
Older people and individuals with underlying medical conditions seem to be more at risk. Underlying medical conditions include cardiac and pulmonary problems, as well as hypertension.
Race and ethnicity DO NOT play a role in who will become infected, nor in how severe their COVID-19 disease will be.
Furthermore, people living in close proximity to a person known to have COVID-19 or those who live in or have recently been in an area with ongoing spread are at an increased risk of becoming infected.
There is no evidence at the moment that pregnant women will be impacted more severely. The agencies are continuing to monitor this group.
Fact 5: How does it spread?
It is thought to be transmitted primarily via respiratory droplets when people sneeze, cough or exhale deeply. Being within 1 metre (3 feet) of an infected person increases the risk of being infected.
Another primary route is touching one's face with hands that were contaminated by shaking hands with an infected person or touching an infected surface; transmission can occur through touching your mouth, nose or eyes. The virus can survive for several hours or possibly even days on surfaces such as money, elevator buttons, tables and door handles.
A possible route of spread is via aerosolized fecal material (for example if an infected person has diarrhea) that is then inhaled by a non-infected person.
There is NO evidence at the moment that the virus is spreading via food.
Fact 6: What are the symptoms of COVID-19?
Fever and cough are the most frequent early symptoms, and shortness of breath may develop.
General flu-like symptoms may also be present, such as muscle pain and tiredness.
The most severe cases develop pneumonia, acute respiratory distress syndrome, sepsis and septic shock.
Mild cases may have no symptoms at all, or only a sore throat and sniffles.
Fact 7: How can I prevent it from spreading?
There are a few common-sense measures to put in place:
If you are not currently infected:

Wash your hands thoroughly and often with soap and water for at least 20 seconds after you have shaken hands or touched surfaces outside your home. Alcohol-based hand sanitizers (with an alcohol content of 60% or greater) can be used if it isn't possible to wash your hands.
Avoid touching your eyes, nose and mouth with unwashed hands.
Stay home when you are sick. Do not go to work or to social gatherings if you have any symptoms, even if you suspect that "it is just a cold."
Stay away from crowds or other conditions where people will be in close quarters with each other. Older people especially should consider avoiding long flights and cruises, as infection can spread rapidly under conditions with so many people in such a small space.
Since infection can spread even during the incubation period (prior to any symptoms), everyone should behave as if they might be infective: Don't shake hands or kiss for greetings. Cover your cough or sneeze with the inside of your elbow or a tissue, then immediately throw the tissue in the trash and empty trash frequently. Develop good cough etiquette by coughing into the inside of your elbow.

If you are infected, or suspect you are:

If your symptoms are mild, stay home and isolate yourself from others until you have cleared the virus.
If your symptoms are more severe, follow local guidance on how to report for receiving medical care.
Fact 8: Why are meetings and travel stopped?
The reason so many institutions and companies are cancelling travel for their employees is to protect the company's operations and their employees, but also because it is the socially responsible thing to do. With community spread of the virus, the goal of all countries must be to slow the spread down as much as possible so that hospitals can cope with the expected number of cases that require hospitalization, and especially intensive care. Slowing down the spread will result in a smaller number of infections overall.
Fact 9: Is there treatment for COVID-19?
No, there is no proven treatment yet. Individuals who require hospitalization are provided with supportive care – e.g., oxygen and intravenous fluids. In cases of severe pneumonia, patients may require artificial ventilation with a respirator.
Clinical trials are underway testing antiviral drugs that could potentially be used to reduce disease severity in those already infected t. First results are expected in April or May.
The ultimate goal is to have a vaccine to protect healthy people from becoming infected in the first place; however, there is no vaccine available at the moment. Several companies are working on vaccines, but it is important to acknowledge that it will take significant time before a vaccine is available, as it needs to undergo extensive pre-clinical and clinical testing to determine its safety and efficacy. Normally it takes up to 10 years to develop a new vaccine; however, efforts are being made to reduce this to about 18 months. It also needs to be recognized that even once there is proof that a vaccine is effective, it will take many more months to manufacture enough to meet the demand. Therefore, countries should plan to deal with the virus for up to two years before a vaccine is widely available.
Fact 10: When and where should I be tested if I am suspicious?
The ECDC provides very specific guidance on this:

"It will depend on the stage of the outbreak in the country or area where you live. Countries might be at different stages of the epidemic, and the approach to testing may differ according to country policy. This is adapted to the situation at local and national level.
If you live in a country or area where there has been no or very limited transmission, ECDC advice is that you should be tested if you have:
Acute respiratory tract infection (sudden onset of at least one of the following: cough, fever, shortness of breath) AND with no other cause that fully explains your illness AND with a history of travel or residence in a country/area reporting local or community transmission* during the 14 days prior to symptom onset; OR
Any acute respiratory illness AND having been in close contact with a confirmed or probable COVID-19 case in the last 14 days prior to onset of symptoms; OR
Severe acute respiratory infection (fever and at least one sign/symptom of respiratory disease (e.g., cough, fever, shortness of breath)) AND requiring hospitalization AND doctors can find no other cause that fully explains your illness."
Fact 11: How long will this outbreak last?
It is completely unknown, as we are dealing with a new virus. As mentioned earlier, it is unknown whether the warmer spring and summer months (northern hemisphere) will have an impact on the spread of the virus.
Fact 12: Should schools and workplaces close?
Closure of schools, theatres and other mass gatherings is being implemented by governments in an effort to contain or blunt the infection rate so that hospitals can deal with the caseload and reduce overall spread of the virus.
Closure of workplaces is being done by employers, typically only after a case among their employees is identified, in order to keep the rest of the employees safe. Working from home (where possible) is encouraged in locations where a significant outbreak is happening.
Helpful tips:
If handwashing is not possible, use hand sanitizer with an alcohol content of 60% or greater. A small bottle can be useful to have with you when travelling or using public transportation.
Avoid physical contact such as handshakes and kissing. Practice alternative forms such as waving and elbow bumping.
Use disinfecting wipes to clean surfaces which may have had contact with the virus. If someone is ill in your home, wipe door handles, countertops, refrigerator handles, bathroom surfaces, telephones, remote controls, etc. If flying, wipe down your tray table, armrest and seat belt/handle.
Drink water to remain hydrated, and consume healthy fruits and vegetables to boost your immune system. Avoid over-consumption of sugar and simple carbohydrates, as these promote inflammation.
And lastly, keep your hands away from your face!
The "What you need to know" compiled by the ECDC provides an excellent overview of information. Save it on your PC or print it out, but keep it handy for a quick reference.
Sources: