K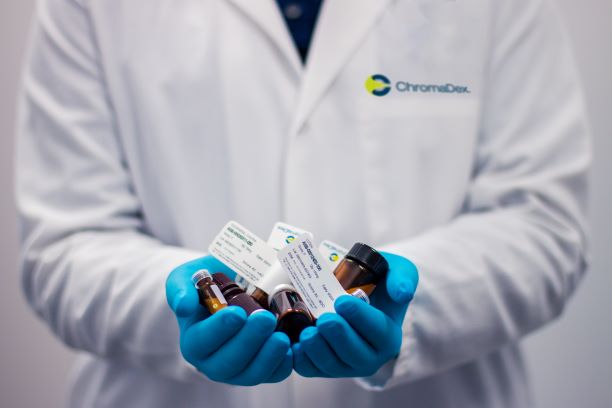 enni, a young mother and dental hygienist in Texas, was diagnosed in 2012 with a respiratory infection. After treatment with antibiotics failed to improve her condition, she was diagnosed with bronchitis and then pneumonia. As her condition worsened, she became exhausted and continually out of breath. After a CAT scan, bronchoscopy and blood work, she received the surprising diagnosis of tuberculosis (TB).
Tenzin, a college senior from Wisconsin, had been experiencing coughing, chest pains and a sore throat for several months. After believing that it was a bad cold or pneumonia, he learned that he had, in fact, tuberculosis. Diagnosed with multi-drug resistant tuberculosis (MDR-TB), Tenzin was unable to be treated with the two most potent antibiotics in TB treatment. Instead, he began a long and rigorous treatment of isolation and multiple drugs (causing multiple side effects), lasting over two years.
Many of us think of tuberculosis as an ancient disease. Historically referred to as consumption or white plague, these names conjure up images of Fantine, the prostitute afflicted with TB in Hugo's Les Miserables, or patients recovering at sanatoria in fresh mountain air. Chronicles indicate that tuberculosis has existed since ancient times. Often connected to vampires, witchcraft and bad air, even women have been seen as a source of TB. Sadly, some of these beliefs still exist in certain countries and cultures today. On March 24, 1882, the German physician and microbiologist Robert Koch identified and described the bacterium causing TB: Mycobacterium tuberculosis, which had major implications for diagnosis and treatment. For his discovery, Koch later received the Nobel Prize in Physiology and Medicine.
The World Health Organization (WHO) marks World Tuberculosis Day every year on March 24, the date of Koch's discovery. This campaign is intended to increase public awareness about the global epidemic of TB. Some KEY FACTS from the WHO:
In 2018, 1.5 million people died from TB (including 250,000 people with HIV).
TB is the greatest single infectious cause of death globally (greater than HIV/AIDS).
In 2018, approximately 10 million people developed TB globally. All countries and age groups were affected. Children accounted for 1.1 million of the cases, resulting in 205,000 child deaths.
TB is a top contributor to drug-resistant infections.
In 2018, the 30 high TB burden countries accounted for 87% of new TB cases. The highest burden occurred in India, China, Indonesia, the Philippines, Pakistan, Nigeria, Bangladesh and South Africa.
Multi-drug resistant TB (MDR-TB) continues to be a public health crisis and a health security threat.
Between 2000 and 2018, an estimated 58 million lives were saved through TB diagnosis and treatment.
TB is preventable and curable.
Ending the TB epidemic by 2030 is one of the targets of SDG 3.
Tuberculosis is spread through airborne droplets from people who have active TB. Coughing, sneezing, spitting and even singing can spread TB bacteria. Most TB infections have no symptoms, which is known as latent tuberculosis. Those with latent TB are unable to spread the infection. However, 5-15% of these will progress to active tuberculosis, and for this reason, treatment is important for those with latent disease. The WHO estimated in 2018 that approximately 25% of the world's population has latent TB. Those with HIV/AIDS, immunodeficiencies, diabetes, alcoholism or malnutrition, as well as smokers, have higher chance of developing active TB. Over 95% of TB cases and deaths occur in developing countries. High rates of HIV infection, compromised immune systems, mal- and undernutrition increase the incidence of tuberculosis. The WHO estimates that those suffering from undernutrition have a 3x higher risk.
Because tuberculosis is both treatable and curable, diagnosis plays an important role. Common symptoms of TB infection, such as cough, fever, chest pain, night sweats and weight loss may be mild for some time, leading to delays in seeking care or a diagnosis. This increases the risk of transmission to others. Children with TB are particulary difficult to diagnose. Many countries still use microscopy to diagnose, a technique which identifies only half of cases, and is unable to distinguish drug resistance. Because of this, the WHO has recommended a series of rapid tests which are more reliable and address drug resistance. The use of these tests has expanded greatly since 2010, when the WHO made its first test recommendations.
A major complication in TB treatment has been the development of drug resistance. Because medicines to treat TB have been in use for decades, strains that are resistant to these medicines have become problematic. Inappropriate use, poor quality drugs, and patients not completing a drug regimen have contributed to drug resistant strains. The two most powerful drugs used to treat TB are the antibiotics rifampicin and isoniazid. These are known as first-line anti-TB drugs. Multidrug-resistant tuberculosis (MDR-TB) is caused by bacteria that do not respond to these first-line drugs, and requires treatment with second-line drugs, which are limited and include a regimen that lasts for up to 2 years with medications that are both toxic and expensive. Because side effects of these drugs can be severe and compliance a problem, therapy is always administered under supervision. More severe drug resistance has unfortunately developed, in which extensively drug-resistant TB (XDR-TB) does not respond to second-line anti-TB drugs. This unfortunately leaves those afflicted with this form of TB no treatment options. Because of this, the WHO considers MDR-TB a public health crisis and a health security threat. Half of the global incidences of MDR-TB occur in India, China, and the Russian Federation.
One of the most powerful actions possible to reduce the incidence of TB would be the development of a new vaccine. The globally used Bacille Calmette-Guerin (BCG) vaccine has been in use for almost a century. BCG protects infants and young children to varying degrees (both from infection and from disease development), but is far less effective in protecting teens and adults. Development of a more effective vaccine could reduce both the incidence of TB infection and the development of MDR-TB. Very recent studies by scientists at the US National Institutes of Health and their colleagues (January 2020) have shown that a change in dose and manner of administration of the BCG vaccine increased protection conferred by the vaccine dramatically. Traditionally, the BCG vaccine has been given intradermally (ID) as a prick under the skin. Because this technique may not provoke a strong enough response from the immune system's T cells in the lungs, where active TB infection occurs, these researchers administered the vaccine intravenously (IV). Their findings of unprecedented protection are very exciting as a possible new means to control the TB epidemic.
In 2018, the United Nations (UN) initiated a high-level meeting on TB to elevate discussions about the current TB epidemic, bringing it to the attention of heads of state and government. This resulted in a political declaration which reaffirmed existing commitments and added new commitments to both the SDGs and the WHO's End TB Strategy. The End TB Strategy defines both milestones and targets to reduce TB cases and deaths. In order to achieve these, the political declaration of the meeting listed four new global targets:
Treat 40 million people for TB disease in the 5-year period 2018–2022.
Reach at least 30 million people with TB preventive treatment for a latent TB infection in the 5-year period 2018–2022.
Mobilize at least US $13 billion annually for universal access to TB diagnosis, treatment and care by 2022.
Mobilize at least US $2 billion annually for TB research.
"Each year, we commemorate World Tuberculosis Day on March 24 to raise public awarness about the devastating health, social and economic consequences of TB, and to step up efforts to end the global TB epidemic." – World Health Organization
TB afflicts nearly 30,000 people and kills 4,500 people every day. The social and economic impacts of this include poverty, stigma, discrimination and global inequity. When the poor and vulnerable incur TB infection, it aggravates the injustices they already suffer. According to the WHO, since 2000, an estimated 54 million lives have been saved using improved diagnostic tools and delivery strategies. These efforts have reduced the TB mortality rate by 42%. In spite of this, TB remains the number one infectious killer worldwide. In order to eliminate TB, experts agree that taking the following steps are essential:
Control transmission
Improve diagnostics
Eliminate drug resistance
Develop new drugs/drug combinations
Develop a better vaccine
The WHO reported in December 2019 on progress toward targets of its End TB Strategy, noting that the European Region is on track to achieve the 2020 milestones for reductions in incidence and mortality. Incidence and mortality figures are also dropping relatively quickly in the WHO African Region. Unfortunately, however, most WHO regions and many countries with a high TB burden are not yet on track to reach the 2020 milestones. A worldwide effort using the essential steps outlined above remains necessary.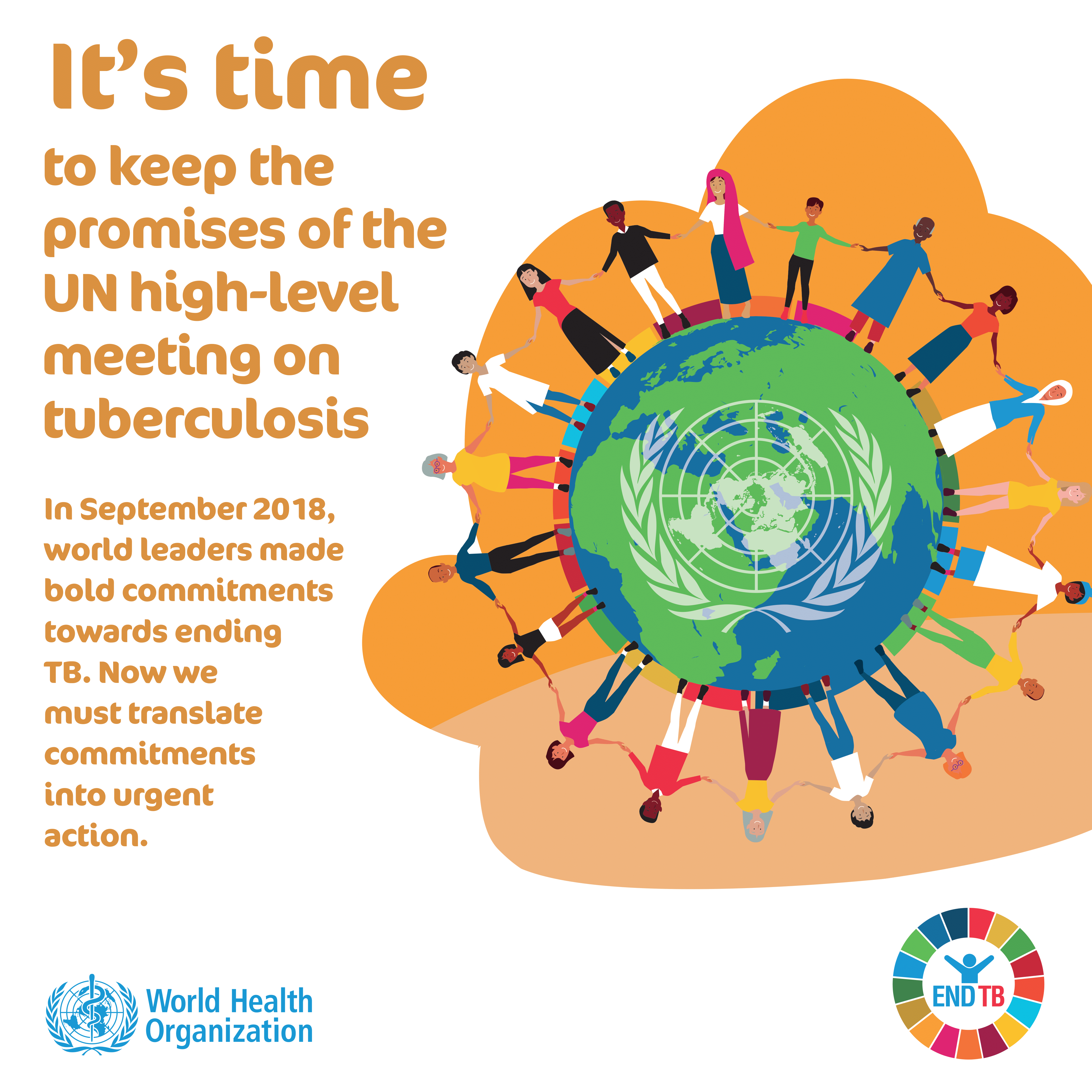 Sources:
https://www.who.int/en/news-room/fact-sheets/detail/tuberculosis
https://www.nature.com/articles/d41586-020-00003-w
https://www.nih.gov/news-events/news-releases/changed-route-immunization-dramatically-improves-efficacy-tb-vaccine
https://www.who.int/tb/strategy/en/
https://www.sciencedirect.com/science/article/pii/S1472979214206950
https://www.who.int/tb/End_TB_brochure.pdf
https://www.cdc.gov/tb/topic/basics/personalstories.htm
https://www.idsociety.org/public-health/patient-stories/tenzin-lobsang-kunor/
https://blogs.biomedcentral.com/on-medicine/2016/03/24/tuberculosis-ancient-disease-modern-day-problem/
https://www.gatesfoundation.org/what-we-do/global-health/tuberculosis
https://www.who.int/news-room/campaigns/world-tb-day/world-tb-day-2019
https://www.who.int/news-room/campaigns/world-tb-day/world-tb-day-2020
https://unsplash.com/photos/L4iKccAChOc/download?force=true