by Mary Dobrian, AIWC Cologne
At the end of the Global Issues Book Discussion on International Literacy Day, September 8, the Human Rights Team announced its selection for FAWCO's next global read. The book chosen is The Favored Daughter: One Woman's Fight to Lead Afghanistan into the Future by Fawzia Koofi.
Fawzia Koofi was one of 23 children born into a polygamous family in a remote province of Afghanistan. She persuaded her parents to allow her to attend school, and became the only girl in her family to do so. She went on to study political science and received a master's degree in business.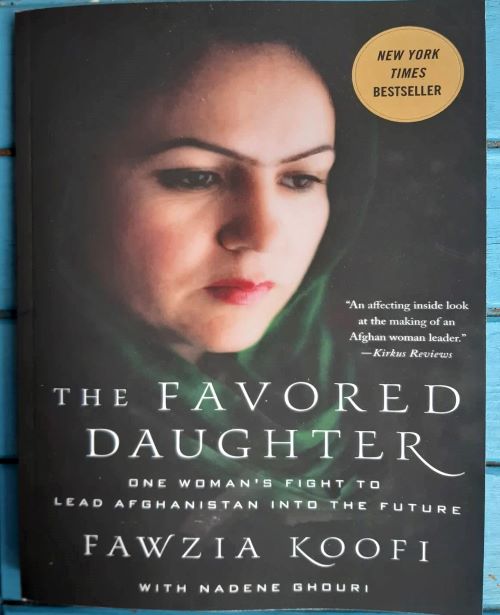 Koofi's political career began in 2001, after the fall of the Taliban, when she launched her "Back to School" campaign, promoting girls' education. From 2002 to 2004 she worked for UNICEF as a Child Protection Officer. She was elected to the Afghan parliament in 2005 and went on to become Vice President of the National Assembly, the first woman in Afghanistan to hold this position. While in parliament, she worked to promote legislation for universal education, equal rights for women and combatting political corruption. An attempt was made on her life in March 2010.
In 2020, Koofi was part of a team that met in Doha, Qatar to negotiate peace talks with the Taliban. Shortly afterward, she survived a second assassination attempt.
With the fall of the Afghan government in August 2021, Fawzia Koofi was placed under house arrest by the Taliban. With the help of the Qatari government, she was able to escape and fled to Qatar on August 31, 2021; however, she has vowed to return to Afghanistan and continue to fight for women's rights.
Watch an Aljazeera interview with Fawzia Koofi on September 4, 2021.
The Favored Daughter, published in 2012, is an autobiographical memoir in which Koofi recalls her life's story, interspersed with letters to her own two daughters. Please read and enjoy – and join us for our next Global Issues Book Discussion on December 2.
Sources:
Afghan State Ministry for Peace