By Asma Darwish, Head of Advocacy at Bahrain Center for Human Rights (BCHR), AAWE member and Head of Communications at FAWCO Refugee Network
Leaving Forever
Bahrain, my home, became so small to me, I was almost suffocating there. I heard once that no one leaves their home until their home becomes the mouth of a shark. One only leaves home when home won't let you stay, when it does all it can to kick you out, when home paves the way for you to leave; everything in it shouts at you to go away and never look back.
Home was screaming in my ears: leave, and rest assured that I am going to make you lose everything you ever knew, and everyone you ever loved. They will let you go; one by one, one after another. You will go so far that they would recognize your face no more, and your voice would become unfamiliar. They will forget you, whether they did it intentionally or unintentionally. They will, in fact, search for reasons to do so.
Everyone is wrong. You change so much that everyone back home starts detaching themselves from you, for you are no longer one of them. But I always had home in my heart; they were wrong. I didn't have to be in Bahrain to feel like a Bahraini. I had brought Bahrain with me to France.
I didn't only escape home; I escaped a million memories, for they shall let me be in peace. Home was harsh. Everyone was harsh. I wondered if they were breastfed harshness as newborns.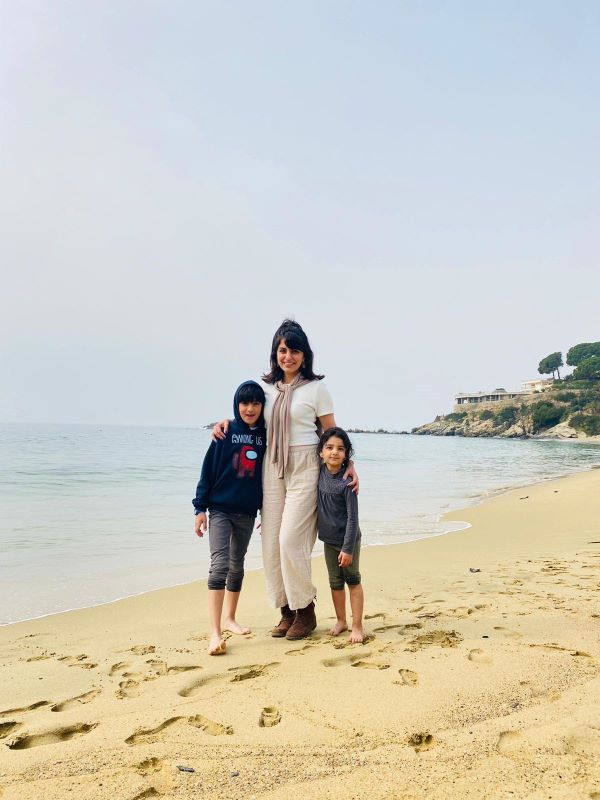 I escaped home, and it wasn't a simple journey. My new home was cold at first; it was strange, they spoke a language I couldn't understand. Everything seemed unfamiliar, even differentiating salt from sugar in a supermarket. I took so much time to adapt to my new environment. I had to hang on to my name, for no one here knew who I was. I had to stay ONE and not just another someone. If I had given in to the chaos of the new city, I would have vanished long ago.
I have put in so much energy to be recognized here and to comfortably set my feet on this country's ground. This new soil changed me; I would be foolish to say otherwise. But why was it that we avoided change? I always feel like I hold this backpack all the time – literally all the time. In that backpack is everything I learned or was made to learn since I was a baby. It's been six years now; the backpack started to feel heavy a while ago; my shoulders are kind of bruised.
Agony on a Spring Day
I am writing this on a spring day; rain here pours like someone is sobbing, I kind of feel blue. I am bloated with a zillion words that I can't afford to write or speak. As a refugee, I turn to writing stories and to listening to stories, for nothing remains of us but our stories. With time, even that story will lose its sense and intensity; we become tired of repeating it over and over again like we were some sort of a case study.
Whenever I have felt a chill coming over my soul out here in the world and I start getting nostalgic and missing home, I dive deeper into that. I remember all the things I learned, good and bad, and all the times of laughter and agony. I remind myself of my mom and dad. I said to my parents the night I left: go nowhere, it won't last for long; I will come back. Six years have passed since that night, and I couldn't go back, nor have I seen them ever again. Many things happened in these six years. I gave birth to my daughter, and I got a divorce.
During these six years my mother died, and a few weeks ago my father died, for death couldn't wait any longer. I prayed; God knows I prayed. But death was inevitable, stronger than any prayer. My parents passed away and left me in my exile thousands of miles away, having never seen my children. They left quickly; I only hoped they would stay a bit, just a bit longer, until I could maybe make it back home. What is home now without them anyway…?
New Home, New Love, New Nest
I yearned for home, until I met him on an autumn day; where leaves were falling and the ground was humid and cold. The food tasted bland, and nothing sounded like fun. Then it dawned on me when I met him – he shone a sunny ray into my day and colored me a new smile. And then this place became my home and his.
Now I realize a few things to be true. I do not know where I am going, and where I have come from is disappearing. I don't know to which shores life is taking me, but wherever it is taking me, I will get on board, for it will be a hell of a journey.
I love my new home because it's all right here to be imperfect. I will never be completely at home again, because part of my heart will always be elsewhere. That is the price I pay for the richness of loving and knowing people in more than one place.
Thank you for reading this series of four articles and learning more about Asma's journey. Please check out the FAWCO Refugee Network to connect more with those around the world working to make everyone feel safe and welcome wherever they are. FAWCO would especially like to thank Asma for courageously sharing her story. Together we learn, heal and shine.
This series was written for and published by AAWE Paris, a series of 4 articles printed in its newsletter every trimester.
In case you missed the other articles in the series:
Photos: from the author