By Asma Darwish, Head of Advocacy at Bahrain Center for Human Rights (BCHR), AAWE member and Head of Communications at FAWCO Refugee Network
I was in middle school when my entire family finally came together for the first time: Mom, Dad and all of my sisters and brothers. The story is quite interesting; do you have time?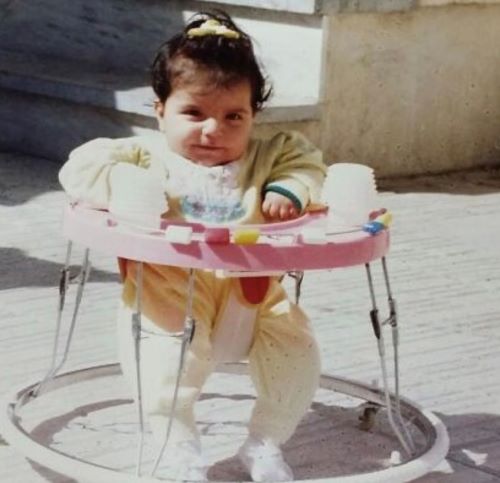 Assuming you do, here I go. So, I was born in Iran in October 1990. I came back to my home country, Bahrain, when I was one year old, with only half of my family. When I say half of a family, I mean it. The Bahraini authorities had forced my mother to leave her husband and three boys behind in Iran and was only allowed back into her home country with her three girls when she became pregnant with a boy.
This is how the family got split up in 1992. We are a family originally from Bahrain. My mother and father have seven children together, and like many families in Bahrain, we are of Persian descent, and I am so proud of this. It's the beautiful mixture between cultures that gave me the chance to speak Arabic and Farsi as my two native languages.
Dad Exiled to Iran in 1982
Every 10 years in Bahrain, there was a popular movement. My family's story began in the late 1970s, when my father got arrested for political reasons during a mass arrest campaign carried out by the government at the time. He was tortured and kept in prison for three years, a prison named "Jedah," on an isolated island. Yes, an island prison. Just like in some movies! I was like, "REALLY?!" when, at age 14, I learned that Jedah was so completely isolated that you can only reach it by boat.
The day when my father's prison term ended, he was supposed to be released. That was what was supposed to happen, right? Mom was waiting with the entire family at home to welcome my dad with his favorite meal; but no, that's not what happened. Instead, the government put him on a cargo boat (like he was cargo himself!) and forcefully exiled him that very same day to Iran. The story of the boat could be made into a film.
That boat was lost at sea for five days, and my father spent that time with a 16-year old boy, a Bahraini woman who had just given birth, and her newborn. My father arrived in Iran in 1982, and here, the journey started: the journey of being displaced for almost 19 years.
Mom also in Iran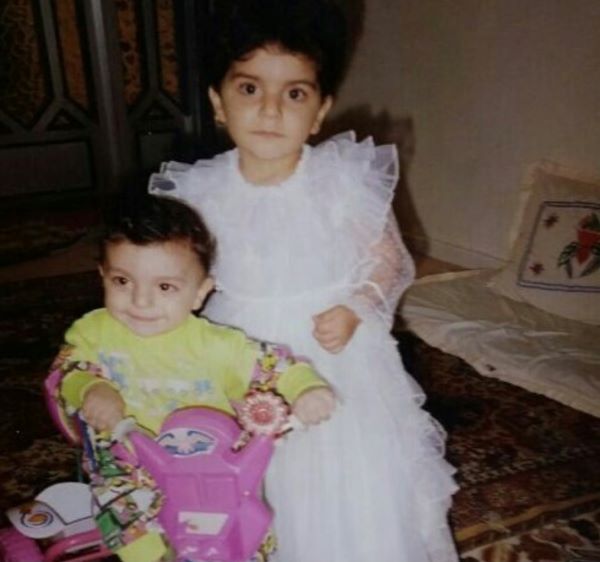 My mom joined my dad in Iran with three kids that same year, 1982. The plan was to stay there for a month and return to Bahrain with the kids. But guess what? More drama? Of course! That one-month visit lasted 10 years when she lost her passport in Iran. She could not return to Bahrain until 1992.
During those 10 years, two sons and myself were born. That explains why I have Tehran, Iran as "place of birth" on my identity card, something that was viewed with disapproval in Bahrain, which had tense relations with Iran.
In 1992, my mother was finally allowed to go back to her country, Bahrain, but with only the girls. The authorities refused to receive the boys, so my mother had to leave her sons (aged 3, 7 and 18) behind in Iran with my father.
Family Back in Bahrain
My father and brothers were only able to come back to Bahrain in March 2001, when the government made extensive political reforms after King Hamad bin Isa Al Khalifa succeeded his father as ruler in March 1999. One of these reforms resulted in the release of approximately 3,000 prisoners held for political reasons, and those who had been forcefully exiled were allowed to come back home.
I still remember the day I saw my dad and brothers at the airport. I was almost 12 years old, and I was never so euphoric in my life! Finally, I could throw myself into the arms of my father and get to know my brothers. OK, to confess, it wasn't easy with my older brother, Mohamed, as we fought a lot. About everything! Now that we are adults, things are much calmer between us (hehehe).
Growing up, I was a very good student, one of the best in the class until I graduated from school. I am a Libra, and it's never easy to make choices. I hesitated between going to Ukraine to study medicine or staying in Bahrain to study business. Hmmm…at first, I chose the former option, and I almost travelled to Ukraine but then… BOOM! I changed my mind and stayed in Bahrain to study business at Bahrain Polytechnic!
Growing up, but also GROWING
I was always a person open to change, something my family did not quite approve of as they are conservatives to an extent. But I was, and still am, constantly searching for meaning, and in the process of adopting new ideas and embracing new thoughts. I wanted to become a better person, and for that I needed to define what a better person is and decide in which direction I wished to grow. Because if I didn't, well, I might be screwed!
The central question dominating my life has always been: "How can I truly have a life of meaning?" I want to find great ideas and make them actionable to have the life to which I aspire. So, I started that journey when I was around 19 years old. I had so many questions in my mind: How do I start with (and stick to) good values? How do I adopt good habits? How do I make good choices and avoid bad ones? How do I make positive changes? How do I do meaningful things, and most importantly, how do I find myself and actually be myself without having to pretend I am someone I am not? And thus, my life's journey started in February 2011.
To be continued…
This series was written for and published by AAWE Paris, a series of 4 articles printed in its newsletter every trimester.
Photos: from the author