College Guidance...
In this globally-competitive world, college graduates earn more than those who only finish high school and consequently the numbers of those going to college continues to rise. However many students apply indiscriminately and find themselves unprepared for or unhappy with where they finally matriculate. There are over 3,000 accredited tertiary schools in the US alone, as well as outstanding universities in Europe, the UK and Canada. The College Guidance site aims to post information crucial to those applying to colleges and universities, primarily in the US.
Meet FAWCO's New College Guidance Committee Chair
Deborah Gutowitz (IWC Turin) knows all about the college application process from first-hand experience with her daughter and other students she has advised, and she has stepped forward to share her knowldege.
As Deborah put it, "We dug into the college application process in depth and with enthusiasm: Which country? Which subject? At what cost? How to apply? How to prepare? Which tests to take? How to get in? And how to finance the expanding costs of higher education? I learned a lot in the process and found Italians and expats turning to me frequently for advice and concrete assistance. I began giving talks at the International schools here in Turin and began acting as a college and career counselor to a new generation of global students. It is a more difficult, but more exciting time than it was when I applied to schools. I enjoy acting as a guide to a generation that will see living in many countries as the norm.

When I saw that FAWCO was looking for a new chair for College Guidance, I thought it was the perfect way for me to use my skills to give back to this extraordinary organization. FAWCO does so much for women and children around the world and supports education in concrete ways. It was also a great way for me to show my appreciation for what FAWCO has done for my family. My daughter is currently studying at the London School of Economics, financed, partially, by The FAWCO Foundation Humanities Award.

I am constantly updating my knowledge: about trends in higher education, on changes in attitudes towards standardized testing, what employers seek in new hires, and how students with alternative schooling can best present themselves in the college and working world.

I hope to make FAWCO College Guidance a great beginning point for anyone thinking of applying to colleges. I would love to hear your suggestions and questions so that I can best understand what is needed and might be of use to FAWCO members."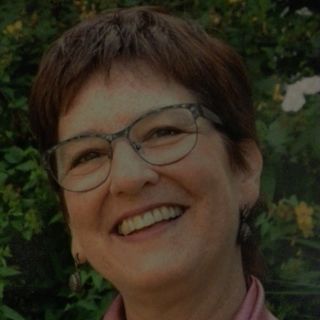 Arch. Deborah Gutowitz
International Women's Club of Turin (IWCT)