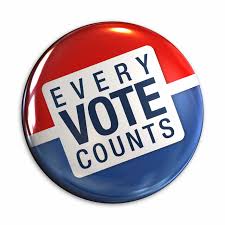 Election Day 2016 is Tuesday, November 8. The law requires states to start sending out ballots 45 days before that – September 24. You can still register to vote/request a ballot in late September and early October, but that reduces the time available both for your state to send you a ballot and for you to return it to be counted.
Your country needs to hear your voice – not just in the choice of the President, Senators and Representatives, but in state and local offices (if your state rules permit you to vote on them). After all, the states set rules and practices for voting – one of Americans' most important civil and Constitutional rights.
Maximize your chance of playing your part in this vital election by ensuring that you are registered/have requested a ballot, and encourage all the Americans you know to do the same.
If you haven't done so yet, go to the websites of:
and fill out the form today!
Send questions to the FAWCO Voting from Overseas Committee ().