PARTNER PROGRAMS FOR YOUTH
The FAWCO UN Team is happy to announce the pilot of a new FAWCO Youth Program module: an opportunity for FAWCO youth to attend the UN Youth Assembly. We invite children of FAWCO and FAUSA members ages 18-25 to participate in the UN Youth Assembly at the United Nations in New York City (August 10-12, 2016) as part of the FAWCO delegation.
The registration fee for the three-day assembly is $150. Alternatively, there is an all-inclusive package with pre-and post conference activities, room and board. Details can be found HERE.
To be part of the FAWCO UN Youth Assembly Delegation, please contact .
Registration deadline is June 30.
2016 Expat Youth Scholarship is Launched!
Clements International has announced its Expat Youth Scholarship competition for 2016. The competition is open to young people who have lived internationally for at least six consecutive months. A total of $ 10,000 in prize money will be awarded in two categories, Ages 13-16 and Ages 17-21. This year's competition entries will take the form of a short video. Deadline for entry is July 30, 2016. For more information, please visit https://www.clements.com/resources/expat-resources/expat-youth-scholarship.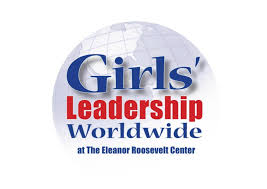 Eleanor Roosevelt Leadership Center's Girls' Leadership Worldwide Program 2016
Session 1: July 9-17, 2016
Session 2: July 23-July 31, 2016


Do you know promising young women who have the potential to become strong leaders? Then we'd like to tell you about the Eleanor Roosevelt Leadership Center's 2016 GIRLS' LEADERSHIP WORLDWIDE program. Now in its 20th year, GLW is an interactive, very diverse, transformational summer program for young women that unlocks their potential to become great leaders in their communities and beyond.

Please promote and encourage your club's high school age daughters to apply to the Eleanor Roosevelt Girls' Leadership Worldwide program. The ten-day program encourages 9th and 10th grade girls to go into public service and participate in social justice causes. It has been highly successful in developing self-esteem, confidence, self-definition, and leadership skills as well as social consciousness and commitment to citizenship in the participants. FAWCO girls who have participated in the program report that it was a life-changing experience. Click here for more information and the application: http://www.ervk.org/html/glw.html