By Karen Castellon, UN Rep (AWC Berlin)
25 June 2019
The meeting of the Ad Hoc Committee of the General Assembly for Voluntary Contributions to the UN Relief and Works Agency for Palestine Refugees (UNRWA) focused on financial support for the United Nations Relief and Works Agency for Palestine Refugees (UNRWA). Speakers included UN Secretary General António Guterres (which tells me that the S-G deems this to be super-important), President of the UN General Assembly María Fernanda Espinosa and UNRWA's Commissioner-General Pierre Krähenbühl.
Two UNRWA Student Parliamentarians, Hanan and Hatem, spoke to the UN diplomats. Elected to represent 536,000 UNRWA students, they are 15-year-old Palestinian refugees from Gaza and the West Bank. They spoke about the importance of education for refugees.
From Hatem: "Children like me do not want to be seen as victims. Yet I have seen 3 wars in my 15 years of life - at 4 years old, at 8 years old and at 10 years old. I have chosen now to be a student leader. With an UNRWA education, I have understood that I have rights, human rights."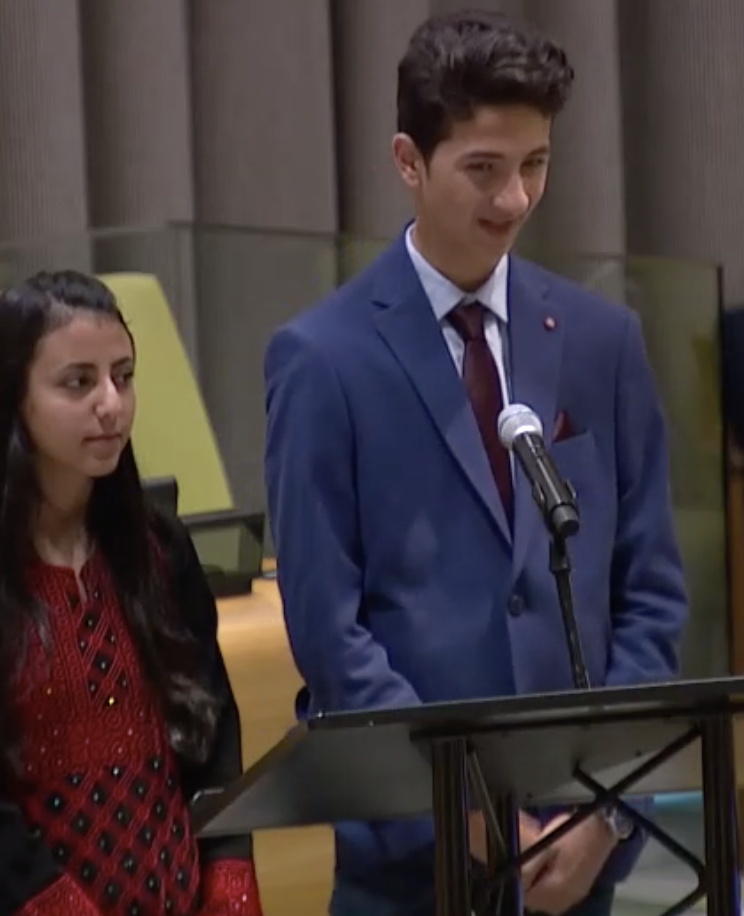 The description of the session is edited from the original provided by the United Nations Human Rights Council session on 25 June 2019. The quotes are directly from the speaker.