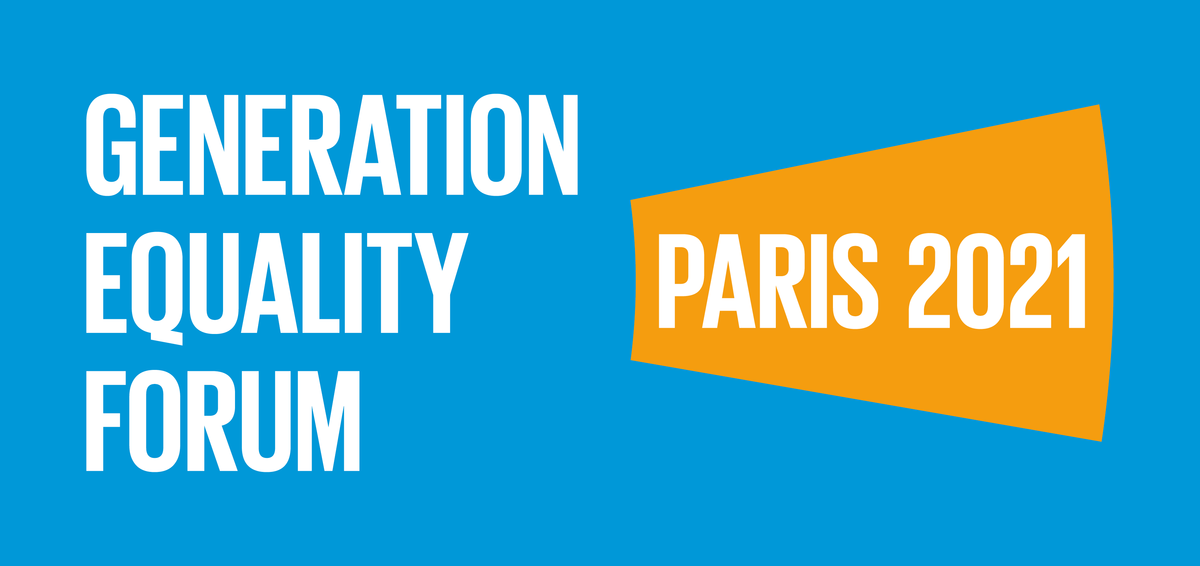 The second Generation Equality Forum (GEF) took place in Paris from June 30 to July 2, 2021. Close to 20 FAWCO members joined GEF events virtually, joining some 47,000 people online. Over 1,000 commitments were made to take concrete action to advance the women's rights agenda around the world.
GEF, sponsored by the governments of Mexico and France, convened by UN Women in partnership with civil society, youth, foundations and the private sector, was designed to respond to the inability of intergovernmental negotiations at CSW to make adequate progress. The multi-stakeholder approach was an experimental effort to accelerate progress on the Beijing Platform for Action, CEDAW and the SDGs.
GEF was driven by civil society, and for the most part outside of the UN agenda, but UN Women plans to bring GEF back to the UN through future Commissions on the Status of Women (CSW). Despite significant technical problems, GEF was a success, as measured by $40 billion in pledges and commitments made by governments, philanthropies and the private sector to fund programs to increase gender and generational equality.
High level speakers at the Opening Ceremony included President of France and GEF host Emmanuel Macron, UN Women Executive Director Phumzile Mlambo-Ngucka, US Vice President Kamala Harris and former US Secretary of State Hilary Clinton.
At the session on "Passing the Power: Leader to Leader," Katrin Jakobsdottir, Prime Minister of Iceland, spoke about the importance of investments in social infrastructure, quality child care and paid family leave for both parents to foster more balance in the distribution of care responsibilities. She also called for the end of impunity for gender-based violence, and reminded listeners to "remember what unites us, rather than what divides us."
Julia Gillard, Former Prime Minister of Australia, pointed out the effect of conscious and unconscious bias. We need to reimagine the image of a leader – typically a man and a senior man – and redefine who is and can be a leader. Gillard works with the Global Institute for Women's Leadership at King's College in London to tackle obstacles to women in political leadership. She highlighted structural discrimination, lack of accommodation of work and family life, and gender stereotypes.
Jose Manuel Barroso, the former president of the European Commission (EC), worked to have 1/3 women in the EC, but governments were most often nominating men so they were not making enough progress. He pressured governments to make changes, and today the EC is close to parity. Ursula von der Leyen is the first woman EC president. What works to get more women into political leadership? Quotas, affirmative action, special measures. It takes legislation, not just good intentions; incentives and regulations do more to ensure equal representation of qualified people. Good governance requires representation of all people of all ages.
The GEF process centered on blueprints presented by six Action Coalitions (ACs). ACs brought civil society and youth representatives, UN agencies, governments and private sector together to develop blueprints and priorities on six crucial themes:
Gender-Based Violence
Feminist Action for Climate Justice
Feminist Movements and Leadership
Bodily Autonomy and Sexual and Reproductive Health and Rights (SRHR)
Economic Justice and Rights
Technology and Innovation for Gender Equality
GEF was a historical, unprecedented moment for women's rights and gender equality which generated commitments to new investments by governments, foundations, the private sector and civil society organizations to achieve the priorities outlined by the Action Coalitions. Over $40 billion of new money was raised to go to the women's movement, to achieve the promises of the BPfA, CEDAW and SDGs. At the conclusion of GEF, Lopa Banerjee, Director of UN Women's Civil Society Division and GEF Executive Coordinator congratulated "the fierce feminists across the world who generated excitement." She expressed gratitude for the passion and advocacy from women's and youth movements, "without whom we could not carry this work forward." The next step will be to develop the accountability mechanism to monitor the commitments over the next five years. Lopa's call to action: Let's not tinker any longer on the margins of patriarchy, but transform patriarchy.