By Karen Castellon, AWC Berlin and FAUSA
I attended the UN Women briefing for civil society on March 15 so that I could virtually "meet" Ambassador Mathu Joyini, Permanent Representative of South Africa to the United Nations and Chair of the 66th session of the Commission on the Status of Women (CSW66). Ambassador Joyini assumed her role as Ambassador in February 2021. My understanding is that Ambassador Joyini is charged with shepherding the concluding document for CSW66, which means she has to interact with all the member nations and their posturing for wordsmith contributions. The participants wished her lots of strength. The Permanent Representative from Germany, Antje Leendertse, is Vice Chair of the CSW66 Bureau and the Facilitator for the negotiations on the Agreed Conclusions. (I recall that a Kenyan was responsible for the concluding document in 2021 and had to turn off her phone because she received an excessive number of critical messages and negative comments.)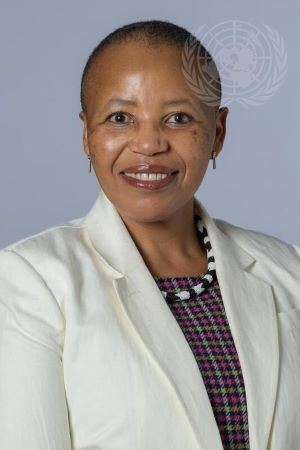 UN Photo/Manuel Elías
Lopa Banerjee is the Executive Coordinator of the Generation Equality Forum and Director of the Civil Society Division at UN Women. She leads UN Women's work on the Generation Equality Forum, the global, multistakeholder partnership initiative launched in 2021 to accelerate the achievement of gender equality commitments.
UN Photo/Eskinder Debebe
Åsa Regnér was appointed Assistant Secretary-General of the United Nations and Deputy Executive Director for Policy, Programme, Civil Society and Intergovernmental Support of UN Women in March 2018.
UN Photo/Eskinder Debebe
UN Photos used with permission
Ambassador Mathu Joyini photo: UN Photo/Manuel Elías, Production Date: 1/28/2021 4:30:35 PM
Lopa Banerjee photo: UN Photo/Eskinder Debebe, Production Date: 3/4/2021 3:19:40 PM
Åsa Regnér photo: UN Photo/Eskinder Debebe, Production Date: 7/6/2020 11:04:55 AM