compiled by AWC Amsterdam VP Meredith Mani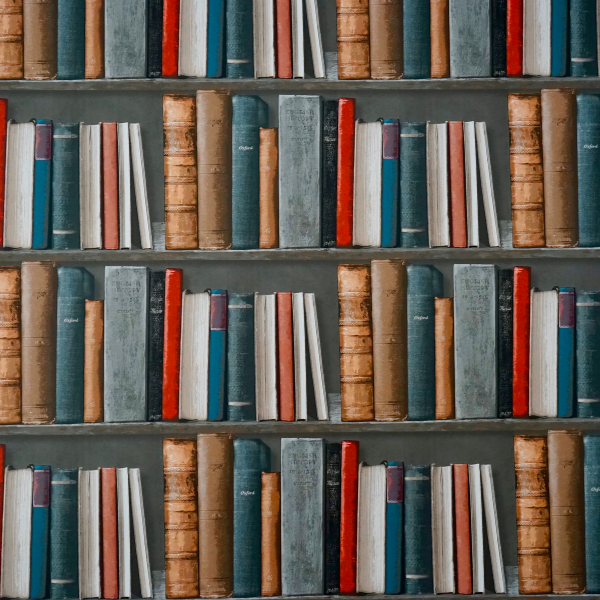 This year, why not give the gift of books to friends and family? It's a perfect time to escape into the pages of a book. If 2020 has taught the world anything, it's that we can make do with less, and what's important is the friends and family we have. The last year has also raised awareness about the racial and social divide that still exists in America and throughout the world. The titles listed below are intended to broaden your perspective and open conversations about what diversity means in the world today, about what inclusion looks like, and to highlight those still seeking equality.
These are books read by the Pope, dignitaries, scholars, children, book clubs, students and people – people just like you. Some books might bring you to tears, others might challenge history you believed you knew. The wealth of information waiting in these pages can inform who you become in the world in 2021. Who knows? It might just lead to the change humanity has been waiting for.
Fiction and non-fiction books are included in the list. This is not an exhaustive list but rather just scratches the surface. We hope you will find something that will inspire and inform you. Happy reading.
Non-Fiction
America For Americans by Erika Lee (race). Lee shows that irrational fear, hatred, and hostility toward immigrants has been a defining feature of our nation from the colonial era to the Trump era.
Black and British – A Forgotten History by David Olusoga (race). Britain's history with the people of Africa and the Caribbean. This account starts in the Roman era and takes in Elizabethan "blackamoors" and the atrocities of the slave trade as well as the author's memories of racism and prejudice.
Boy Erased by Garrard Conley (LBGTQ). Recounts the author's childhood in a fundamentalist Arkansas family that enrolled him in a conversion therapy program in an attempt to turn him straight.
Buried In the Bitter Waters by Elliot Jaspin (race). Pulitzer Prize-winning journalist Elliot Jaspin exposes a deeply shameful chapter in America's history and one that continues to shape the geography of race in America.
Caste by Isabel Wilkerson (race). Describes racism in the US as an aspect of a caste system – a society-wide social stratification characterized by notions like hierarchy, inclusion and exclusion, and purity. The author does this by comparing aspects of the experience of American people of color to the caste system in India and what existed in Nazi Germany.
The Color of Law by Richard Rothstein (race). This "powerful and disturbing history" shows how American governments, large and small, have deliberately imposed racial segregation in urban areas around the country.
Dying of Whiteness: How the Politics of Racial Resentment is Killing America's Heartland by Jonathan Metzl (race). Unveils how the very policies marketed to white people as "making America great again" end up harming the well-being of these same whites as a demographic group.
Far From the Tree by Andrew Solomon (disability). Details how families accommodate children with physical, mental and social disabilities and differences.
The Good Immigrant by Nikesh Shukla (race). Twenty-one essays by Black, Asian and minority ethnic writers working in literature and the media. The book highlights the standards by which immigrants – first or second generation, refugees and asylum seekers – are either accepted into or judged to be apart from a dominant culture determined by whiteness.
I'm Still Here by Black Dignity in a World Made for Whiteness by Austin Channing Brown (race). This incisive memoir takes a penetrating look at race and the Christian faith while providing tools on how to cope with microaggressions and blatant racism.
Pride: The Story of Harvey Milk and the Rainbow Flag by Rob Sanders (YA LBGTQ). In this moving and empowering true story, readers will learn the history of the Gay Pride Flag, from its beginnings in 1978 with social activist Harvey Milk and designer Gilbert Baker to its role in today's world.
Sister Outsider by Audre Lorde (LBGTQ and race). A collection of essays and speeches written by an author from the perspective of her identity: Black woman, lesbian, poet, activist, cancer survivor, mother, feminist.
We Were Eight Years in Power by TaNahesi Coates (race). A collection of essays originally published in The Atlantic magazine between 2008 and 2016, over the course of the Obama Administration.
When They Call You A Terrorist: A Black Lives Matter Memoir by Asha Bandele and Patrisse Cullors (race). Written in response to the systematic racism that has led to the deaths of many African-Americans and as a response to the acquittal of the man who fatally shot Trayvon Martin, the book takes a hard look at the root causes of the racism that persists in America.
Yellow Peril by John Kuo Wei Tchen and Dylan Yeats (race). Considered the first comprehensive repository of anti-Asian images and writing, it surveys the extent of this iniquitous form of paranoia. Especially relevant in an era where the Chinese are being blamed for COVID-19 and fear reprisals.
You Can't Touch My Hair: And Other Things I Still Have to Explain by Phoebe Robinson (race). A timely and topical collection of essays by a comedian who tackles race, pop culture and gender.
Fiction
An American Marriage by Tayari Jones (race). This book examines what happens when a husband is falsely accused of a crime and sent to prison ,and the impact on the individuals and their marriage.
The Bluest Eye by Toni Morrison (race). A powerful examination of culture's obsession with beauty and conformity. This novel explores the themes of race, class and gender.
A Different Drummer by William Melvin Kelly (race). This story revolves around the Willsons, a former slave-owning family whose latest scion, David Willson, sold a piece of their old plantation to his servant, Tucker Caliban, the descendant of a rebel slave. The sale sets off a chain reaction and leads to a mass exodus of the town's black population.
The First Man by Albert Camus (disability). This unfinished manuscript was found in the mud next to the car where Camus was killed in an accident. Published after his death, it is considered by many to be his masterpiece. It tells the story of a young impoverished boy and his deep love for his deaf mother.
The Girl Who Fell From the Sky by Heidi Durrow (race). The story of a girl born of a Danish mother and African American GI father who is the sole survivor of a family tragedy and must learn to survive in a new world with relatives she does not know and culture she doesn't identify with.
The Hate You Give by Angie Thomas (YA race). Inspired by the Black Lives Matter movement, this is a powerful and gripping novel about one girl's struggle for justice.
I Hear the Sunspot by Yuki Fumino (YA disability LBGTQ). Because of a hearing disability, Kohei is often misunderstood and has trouble integrating into campus life. He meets a gregarious and optimistic Taichi and his life changes. Taichi breaks through Kohei's usual defense mechanisms, and he is able to feel his emotions for the first time. More than friends, not lovers, their relationship alters Kohei forever.
Invisible Man by Ralph Ellison (race). Originally published in 1952, this novel resonates today. Ellison addresses many of the social and intellectual issues faced by African Americans in the early twentieth century.
Lot by Bryan Washington (LBGTQ). Soulful insight into what makes a community, a family and a life, this story is about love in all its unsparing and unsteady forms.
Mama Day by Gloria Naylor (race). This novel reworks elements of Shakespeare's Tempest to weave an intriguing story of an emancipated woman named Cocoa and her Aunt Mama Day.
The Nickel Boys by Colson Whitehead (race). Whitehead won his second Pulitzer prize for this book, which tells the story of the real Dozier School in Florida that operated for 111 years. This novel exposes the abuse and atrocities in Jim Crow-era Florida. A powerful read.
No Good Very Bad Asian by Leland Cheuk (race). A touching and funny story about an underachieving Asian American who finds success as a comedian while navigating the pitfalls of familial duty and responsibility.
On Earth We're Briefly Gorgeous by Ocean Vuong (LBGTQ). This heartbreaking novel is written as a letter from a son to his illiterate Vietnamese mother. It tells the story of multigenerational tragedy, abuse, disappointment and addiction. A beautiful tearjerker.
The Sound and the Fury by William Faulkner (disability). One of Faulkner's most challenging reads, this novel is written in the stream-of-consciousness style and tells the story of the Compson family's fall from grace in the South.
The Warmth of Other Suns by Isabel Wilkerson (race). The story of Black America's Great Migration out of the South.
We Are Not Yet Equal by Carol Anderson (YA race). An adaptation of the New York Times bestselling White Rage that is an excellent starting point for antiracist reading for teens.
Wild and Crooked by Leah Thomas (YA disability). One teen with cerebral palsy and another whose father committed murder become friends and try to rise above other people's expectations and limitations.
Wonder by Raquel Jaramillo (YA disability). This award-winning book tells the story of a young boy with facial deformities, initially told from his perspective and then switching to those of peers, siblings and others. The voices converge to tell the story and the struggle behind conformity and differences.
Children's Books
Hair Love by Matthew A. Cherry
Ho'onani Hula Warrior by Heather Gale
Intersection Allies by Chelsea Johnson, LaToya Council and Carolyn Choi
Something Happened in our Town by Marietta Collins and Ann Hazzard
This story talks about police violence. The authors have included a parents' guide to help answer hard questions that might come up.
Sulwe by Lupita Nyong'O
Where are you from? by Yamile Saied Méndez
Photo: Canva