On June 1, 2020, FAWCO began a Virtual Tour of all 60 FAWCO clubs and our Target Project Partner, Hope for Girls and Women, Tanzania. 81 FAWCO members have joined the mission so far and have allowed us to blow through Region 1 in a matter of a few days. As a team, we've travelled 764 miles on our 36,659.8 mile journey, and we've done it by logging a number of activities, including walking, running, cycling (indoor and out), tennis, golf and swimming! Great to see too that our participants are making donations to our FAWCO Target Project at this early stage of our journey — we have received $278 in these first few days.
Along the way, our Virtual Tour Guide, Michele Hendrikse Du Bois (FAUSA, Munich IWC) has been sharing fun facts and information about our Region 1 Clubs. Participants have been sharing photos from their walks and runs in the UK or wherever they might be. Individually, we've heard from members who are motivated to get moving and everyone is enjoying seeing what other FAWCO members are up to. Members are setting individual goals, and our Target Fundraising Chair, Julie Lehr (AWC Amsterdam) has put on the hat of Activity Directory and given us our first challenge: Note how many steps per day you have averaged in the last week and make an effort to add 1000 steps each day next week. (Think: 1000 steps = ½ mile = 1 km)
One of the goals of this tour is to explore and learn more about all the FAWCO Regions and their Clubs. We will also visit our Target Project partner, Hope for Girls and Women, in Tanzania. As we move along our tour, participants are asked to post photos of their surroundings, and particularly, those who live near our route location or have visited a nearby location are asked to share your stories, favorite restaurants, bars, sights, and photos. Your contributions will bring the tour to life for all the participants.
In case you missed the posts, here is an overview of our Region 1 Clubs:
FAWCO's Region 1 stretches across England, Ireland and Scotland and includes AWC of London, AW of Surrey, AWBS International Women's Club, North American Connection, AWC Dublin, AWA of Aberdeen and AWC of Central Scotland. Region 1 Clubs vary in size from 30 to 250 members, totaling around 1,000 members in all. The FAWCO Virtual Mission is launching from the American Women's Club of London (AWC London), a founding member of FAWCO.
---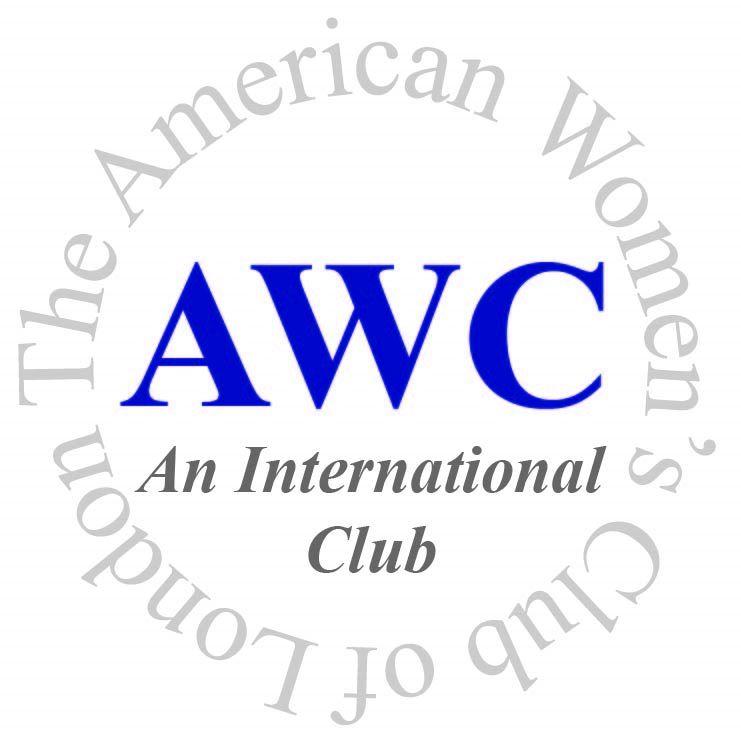 The first club on our tour was The American Women's Club of London (AWC London). Founded in 1899 as the Society of American Women, renamed AWC London and a founding member of FAWCO, the club continues to evolve around its core values of friendship and philanthropy. They have 265 members and are FAWCO's oldest club. In 2019 they celebrated their 120th Founder's Day. AWC London supports three local charities - Ronald McDonald House, The Soup Kitchen at the American International Church and Doorstop Library. AWC London members are vibrant and like to connect at the weekly/monthly activities that are organized by a very active Activities team and Board Members.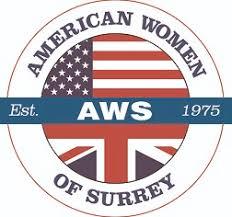 With 3 clubs right at our starting point, the tour moved quickly on to the second club. The American Women of Surrey (AW Surrey) was founded in 1975 and has 186 members, with a large percentage of Americans, a diversity of nationalities and some members who are permanent residents. Members enjoy weekly club activities, annual events and attending general meetings. AW Surrey members are also active and generous in fundraising to support local charities each year. The club currently supports Headway Surrey (cognitive rehabilitation, support and services to those affected by brain surgery), Your Sanctuary (sanctuary and support for domestic abuse and their children) and B@titude (safe place to be part of the community and to buy clothes and toys for babies and children). The funds for AW Surrey's charity slates come from annual events such as the popular Holiday Gift Fayre in November and Holiday Luncheon in December. The Club's fundraising efforts have raised around £20,000 annually, which are allocated equally to the charities and The FAWCO Foundation, to which they contribute $4,500 towards the FAWCO AW Surrey Hope Through Education Award each year.
The third club at the start of our journey was AWBS International Women's Club which was launched in 1981 by a small group of American expat ladies who wanted to create a supportive social group. Over the past 40+ years, AWBS has grown organically and currently has an international membership of over 290+, representing over 45+ nationalities. Their mission is to welcome and assist all newcomers and their families, to promote friendship and interactions among members and improve their knowledge and understanding of England. They have a culture of dynamic, vibrant, fun and intelligent women who love to learn about the area and UK history, as well as make friends and provide a supportive network for those in need. They offer social, cultural, learning, sports & philanthropic activities for the enjoyment and enrichment for its members in Surrey and Berkshire areas. Their charities include: Bracknell & District Parkinson's Branch, Your Sanctuary, Support 19 and, The Club House Project. AWBS hosts at least two Special Events each year which include a Holiday Celebration Lunch and our legendary Hats & Handbags Spring Celebration Lunch.
Before we headed over the Irish Sea to Dublin our tour made a visit to the Midlands. North American Connections (NAC) – Midlands, England United Kingdom was started in 1964. They are a small but mighty club with 31 members (however, 8 have repatriated or moved). Several members have offered to share a bit about the area. NAC has several virtual activities including Coffee morning, Book club, Charity Event-Margarita Madness, Happy Hour link with Coffee Morning USA. NAC supports different charities. This year they are supporting The Food Bank – Stratford upon Avon, Birmingham Children's Hospitals' Hand and Upper Limb Department (HUL). The club covers a large area in the 'Midlands' of England most noted as the industrial 'HEART' of England and covering four counties: West Midlands (Industry from the Jewelry Quarter to Automotive), Staffordshire (The Potteries, The Staffordshire Hoard – 3,500 pieces of exquisite jewelry, largest hoard of Anglo-Saxon gold and silver metalwork), Warwickshire (Shakespeare Country), Worcestershire (Worcester Porcelain and Malvern Water). All interlinked with 559 miles of canal ways that originally linked the industries together and on to London. Now these waterways are used for leisure.
Here are some Fun facts and details about The Midlands shared by member and NAC FAWCO Rep Sunny Eades:
When we arrive in your area and need a bite to eat and a beverage what local specialties should we look for? Fish and Chips, and the famous Birmingham Balti! English beer from Brown Ales to toasty Stouts, there are at least 12 ranging from bitter to sweet…
What are your hidden, secret or "off the beaten track" attractions? Beautiful countryside, the canal ways, The Chase – Historic Woodlands, Steam Trains,
What are the opportunities in the area to be active? We like hiking, walking, cycling, boating paddling, swimming, golfing-the Ryder Cup, tennis- have you heard of Wimbledon?
What else should we know about your town and surroundings? My local city is Lichfield. Mixture of architecture dates from Medieval to modern but most noted as a Medieval & Georgian city. Famous for its 3 spired, 1300-year-old Lichfield Cathedral. Its famous sons are among the founding fathers of the 'Lunar Society': Erasmus Darwin the father of Charles Darwin – the Theory of Evolution and Josiah Wedgwood. Dr Samuel Johnson (first dictionary), the warm hearted and generous David Garrick - famous actor of the 1700s and Notoriously, a bronze sculpture of Titanic's Captain Edward John Smith which stands in Lichfield's Beacon park. (Lichfield took in the sculpture when his hometown of Hanley refused it after the Titanic sank! Now they've started proceedings to get it back …) just a few names of interest…
From the beautiful English countryside we made it to Ireland and the American Women's Club of Dublin! The American Women's Club of Dublin (AWCD) has been a proud member of the Irish community since its founding in 1972. They have a large and diverse membership of almost 200 women, who share experiences, interests, and a commitment to be part of the community in Ireland. Central to that commitment is their selection of an Irish charity to support each year. AWCD is proud to focus their philanthropic efforts in support of Serve the City for the 2019-2020 club year.
Fun facts and details about Dublin and the surrounding area:
When we arrive in Dublin and need a bite to eat and a beverage what local specialties should we look for? Dublin town is known for their Fish and Chips. There are so many restaurants and diners to choose from but you can't go wrong with Beshoff Bros Fish and Chips in Dame Street at the heart of Temple bar! Grab a drink or 2 at Temple Bar.
What are your hidden, secret, or "off the beaten track" attractions? Glasnevin Cemetery, it is a well know tourist destination but a must see! Also, the "14th Henrietta St Tour should be on your list and do not leave Dublin without hitting this historic tour!
What are the opportunities in the area to be active (hiking, walking, boating, swimming, golfing, etc.)? Coastal walks and hill walks are the favorites! Anywhere in Ireland!
Where should we go for the perfect souvenir photo? Temple Bar area (south of Liffey), O'Connell area (north of Liffey)
What else should we know about Dublin and the surrounding area? Visit at any time especially during month of May. Ireland has so much to offer, whether you just want to tour the city of Dublin or take road trips. Endless castles, cliffs (like Cliffs of Moher), Atlantic Wild Tours, Hiking and Cycling to name a few.
---
From Ireland we made our way to Scotland. Many of us recently had the opportunity to visit this beautiful area when the American Women's Club of Central Scotland (AWCCS) hosted FAWCO's 2019 Biennial Conference in Edinburgh at the Dalmahoy Hotel and Country Club with 254 different delegates, guests, speakers and volunteers participating over the four full days, with representatives from all 11 FAWCO Regions.
The American Women's Club of Central Scotland (AWCCS) was founded in 1974 as The American Women's Club of Edinburgh. In 1998, the club became the American Women's Club of Central Scotland: Edinburgh, Central Region, Glasgow. AWCCS joined FAWCO in 1993. They have 75 members and cover a fairly large region, with the bulk of our members in Edinburgh and Glasgow, The Kindgom of Fife (home of the famous St Andrews Golf Course), Dunblane, and Clackmannanshire. Thanksgiving is their big gala event. Every month they have a birthday bash happy hour (now held on Zoom), a couple book clubs, and Coffee Plus - a monthly outing for Coffee and typically a museum exhibit. They try to have a special event once a month in Glasgow and Edinburgh in addition to these recurring events. Charitable giving has always been a focus of the Club's activities. AWCCS current chosen charities are MS Therapy Centre Lothian and Revive MS Glasgow. Revive MS provides multiple forms of clinical therapy, advice, counselling and financial support for patients and their families in the Glasgow area. MS Therapy Centre Lothian provides treatment, therapy and support to those affected my MS and other neurological disorders in the Lothians. This Centre has directly supported two of our current AWCCS members.
Many thanks to Caroline Graves who took the time to provide a few fun facts and details about Edinburgh:
When we arrive in Edinburgh and need a bite to eat and a beverage what local specialties should we look for? I tell my friends and family that you haven't been to Scotland until you've had Haggis and Irn Bru. Among Americans especially, haggis gets a bad rap, but it's really just a big spiced sausage. I'm a vegetarian, and I sprinkle the veggie version on salads and pizza, haggis burritos are popular too. Haggis neeps and tatties (turnips and potatoes) is the national dish, eaten every year on Burns Night. If you need to ease into Haggis, I suggest a haggis bonbon - haggis in a pastry dumpling usually served with whisky cream sauce or a sauce of marmalade and whisky. Irn Bru is Scotland's favourite soda, it's bright orange and tastes kind of like original bubble gum. Scotland also loves a bit of tablet (kind of like plain fudge, not chocolate fudge, but with about 2 times the sugar so it's a bit grainy at first bite, but should melt away and be somehow creamy - recently tablet went viral when an American tourist mistook it for soap in their hotel and left a bad review), and millionaire shortbread which in my opinion is nothing short of genius - shortbread with a layer of caramel topped with a layer of chocolate either goes great with a cuppa tea. Another classic Scottish dessert is Cranachan - toasted steel cut oats mixed into a whipped cream laced with whisky and served with raspberries and raspberry sauce on top. It's pretty much my favourite part of summer here. Yes, folks do fry everything here; no I still haven't had a fried pizza, but I know where you can get it, and the famous fried mars bar (it's like a snickers but no peanuts), and even fried Oreos.
What are your hidden, secret, or "off the beaten track" attractions?
The Tunnock's Teacake factory is high on my list of places I've not yet seen that I want to. A teacake is a delicate Scottish dessert - a cookie, with whipped marshmallow on top dipped in chocolate. They do not travel well, which is rarely a problem because they sometimes don't even make it home uneaten anyways.
On the Royal Mile in Edinburgh I tell people if a close (alley) doesn't look private (there's no lock or buzzer) go down it and explore. My two favourites are: - Lady Stair's Close - home to the Scottish Writer's Museum, and paved in stones with quotes by Scottish Writers, some in Scots and some in Gaelic. My favourites are "Sing it aince for pleasure, twice for joy" J.K. Annand, and "There are no stars as lovely as Edinburgh street lamps." Robert Louis Stevenson. - Dunbars Close Garden - a hidden little garden right on the Royal Mile, a great escape from tourist central.
What are the opportunities in the Edinburgh area to be active?
Golf is everywhere, from St Andrews through to casual neighbourhood courses, like Bruntfield links, which just looks like a city green space until you realise it's a small golf course. There's even a pub where you can borrow golf clubs. Folks wander out on their lunch break with club in hand for a quick round.
Scotland is full of wide-open spaces, it's legal to camp on pretty much any land you see.
In the last few years, the Union Canal has been paved making it that much easier to cycle. The Union Canal connects Edinburgh to Falkirk and the Falkirk Wheel - a new millennium canal loch that is really a sight to see. When you are coming from Edinburgh, it's the only loch you'll see up until that point. The Union Canal was designed into the natural contour of the land, so lochs were unnecessary. At Falkirk you can pick up the Forth and Clyde Canal and go the rest of the way to Glasgow. In the whole trip you almost never leave the canal tow path.
South of Edinburgh are the beautiful Pentland Hills. In the middle of Edinburgh we have our own dormant volcano, Arthur's Seat, that you can climb and on a clear day see out to Bass Rock off the shores of North Berwick and up to the highlands, the views are amazing.
In 2014 the John Muir Way opened. It's a network of walking and cycling paths that link Helensburgh on the west coast with Dunbar on the east coast.
Where should we go for the perfect souvenir photo?
If the weather is playing along, the top of Arthur's Seat. You can see for miles and try to imagine people lived there on Arthurs Seat and Salisbury Crags for thousands of years.
The Edinburgh Castle esplanade - but not in the summer when the tattoo stands block everything. From one side you see the south of the city and the Pentland Hills, from the other you see the New Town and beyond.
Stirling Castle has amazing views.
In Glasgow you must hit the Gallery of Modern Art and get a photo in front of Wellington with a traffic cone on his head (an old University Student Prank that's just enshrined in tradition and never to be removed). Any unusual or interesting facts about your area?
The Declaration of Arbroath, signed in 1320, is considered to be the blueprint of the American Declaration of Independence. Arbroath (north of Dundee on the east coast - nearly up to Aberdeen) is also the home of amazing smoked haddock, (tasty for breakfast or in risotto) so two great things from one tiny town.
Central and lowland Scotland are riddled with dormant volcanos, many of them called laws - Scots for "hill", North Berwick Law, Arthur's Seat, even Edinburgh Castle is built on the plug of a volcano. Most of the actual volcanos were stripped away when the last ice age receded and left these hills behind.
Though the train stations are all listed in English and Scots Gaelic, Gaelic speakers were never in the majority in this part of Scotland. Scots was spoken here, and along with Gaelic and Doric, the Scots dialects are making a slow but steady come back, you can find "The Hoose at Pooh's Neuk" (The House on Pooh's Corner) and other books translated into Scots in bookshops. What else should we know about your town and surroundings? Aside from Festival Season (August, 7 festivals, Edinburgh doubles in population), consider coming to visit for Samhuinn (Halloween) or Beltane (end of April) - the procession of torches down Cockburn Street in Edinburgh for Samhuinn is a sight to be seen.
Want some reading recommendations for your book club? Here are a few suggestions from AAWCS FAWCO Rep, Caroline Graves:
Bloody Scotland - a collection of short stories by some of Scotland's most famous crime authors.
The Detective Rebus Series by Ian Rankin
44 Scotland Street by Alexander McCall Smith - classically Edinburgh, a lot of inside jokes though, and very sweet/twee, so the exact opposite of a Rebus book. True Edinburgh lies somewhere between the two.
Elizabeth and Mary: Cousins, Rivals, Queens by Jane Dunn.
Our last stop in Region 1 was The Association of American Women Aberdeen (AWA). The club was originally founded by six American women who felt there was not enough contact among the US expatriate community in Aberdeen. They held their first meeting in February 1985 but by the end of that year had attracted over 100 members. They currently have 110 members which include women from a very diverse range of cultures and backgrounds. Although membership is still predominantly North American they also have members from all parts of the UK, Norway, Denmark, Holland, Malaysia, Singapore, Korea, Australia, New Zealand, South Africa, Ukraine, Brazil, France, Germany, Switzerland, Poland, Finland, Qatar, Syria, Slovakia, Mexico and Trinidad.
According to Caroline Aylmer Sanford, The AWA's Evening Book Club, Golf and Bunco are probably their best attended clubs although they currently offer 15 different clubs for members to join in with. During the AWA's 2019-2020 year they supported Friends of the Neonatal Unit in Aberdeen and have recently handed over a cheque for £12,500 to help their fundraising efforts. Due to Covid-19 they were unable to hand over the cheque in person but managed to get one delivered to the ward. AWA members have recently voted to support AberNecesseities, a charity which provides vital support to the children of disadvantaged families across Aberdeen and Aberdeenshire for the 2020-2021 year.
Our club may be small but we are mighty! The AWA is comprised of the most amazing, talented, supportive group of women I have ever known. They work tirelessly to support all our events, provide fun opportunities for members to engage socially and are fantastically welcoming to new members. Aberdeen is a very special place because of this group. They go above and beyond on a daily basis to help those in our community and forge connections. — Caroline Aylmer Sanford
Fun facts and details about Aberdeen and Scotland:
When we arrive in Aberdeen and need a bite to eat and a beverage what local specialties should we look for? Aberdeenshire is the home of Brewdog so you need to have one of their beers or Lonewolf gins. If you're looking or a bite to eat you should try haggis, neeps (mashed rutabaga) and tatties (potatoes) or the famous fish soup, Cullen Skink made with locally smoked fish.
What are the hidden, secret, or "off the beaten track" attractions near Aberdeen? Caroline says: "One of my favourite places which not many people visit is Clashindarroch Forest. In winter it is used for cross country ski training and has a rustic hytti where you can sit and enjoy a picnic."
What are the opportunities in the area to be active (hiking, walking, boating, swimming, golfing, etc.)? Aberdeenshire has endless opportunities for you to be active. The Scots love the great outdoors and there are numerous forest hikes, coastal walks and more challenging Munroes to conquer. A Munro is a mountain over 3,000ft high and there are 282 of them to "bag" in Scotland. We also have some of the best golf courses in the world. Trump International Golf Links is our closest but St. Andrews, Carnoustie and Gleneagles are all within easy driving distance. Scotland also has some of the best salmon fishing, deer stalking and game drives which people come from all over the world to take part in.
What are your favorite walk, run, hike, bike routes? There are so many to choose from! The lochside route around Loch Muick in Royal Deeside is a particular favourite. You can see Glas-allt-Sheil, Queen Victoria's widow house or walk up to one of the waterfalls around the Loch.
Other great places to walk include Burn O' Vat, Muir of Dinnet, Crathes Castle, Forvie Sands and Newburgh Beach to see the seal colony.
Where should we go for the perfect photo souvenir? Dunnottar Castle is a must. It's one of the favourite locations for our Photography Club to meet as you always get a different photo.