The AWC Oslo recently held its biennial scholarship reception. Since 1949 AWC Oslo has awarded scholarships to Norwegians for study in the United States.The scholarships are currently awarded biennially, in the amount of NOK 100,000 (approx. $16,600) to Norwegians who have completed their education in a specialized field in Norway and desire further education or practice in the U.S. The fields of study have primarily been related to helping those with physical/mental disabilities, public health, geriatrics, and in general women's and children's issues. This year's recipientsare Dr. Monica Cheng Munthe-Kaas, specializing in clinical child oncology and hematology, and Dr. Anne Lise Ording Helgesen, specializing in Dermato-Venerology. Dr. Munthe-Kaas will be applying research in genetics/epigenetics of childhood cancer to clinical work with children with cancer. While Dr. Helgesen is currently in the latter stages of evaluating a new treatment for GELP (genital erosive lichen planus) and has been invited to the U.S to share her expertise while visiting vulva clinics in the northeast to learn how the clinics are run and how patients are treated with this condition in the U.S.
-- FAWCO Rep Kristin D. Haanæs, AWC Oslo

This year's recipient Dr. Monica Cheng Munthe-Kaas
with her mother.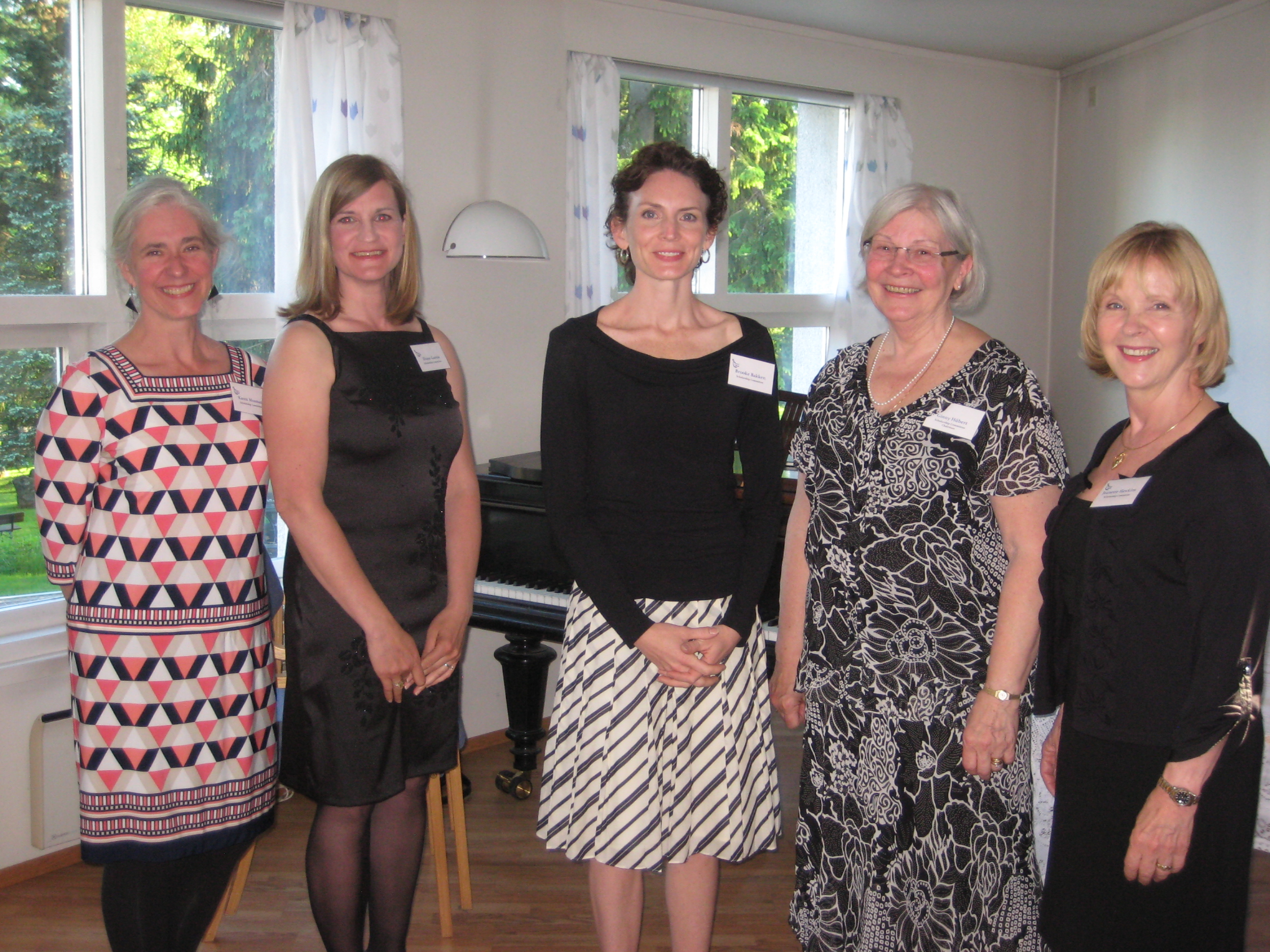 AWC Oslo Scholarship Committee