FAWCO is pleased to announce the Regional Meeting for Region 2, Scandinavia and Russia, to be held in Stockholm this September. Register today and take this opportunity to interact directly with your fellow FAWCO members. All regional meetings are open to everyone (also outside the region) so register today!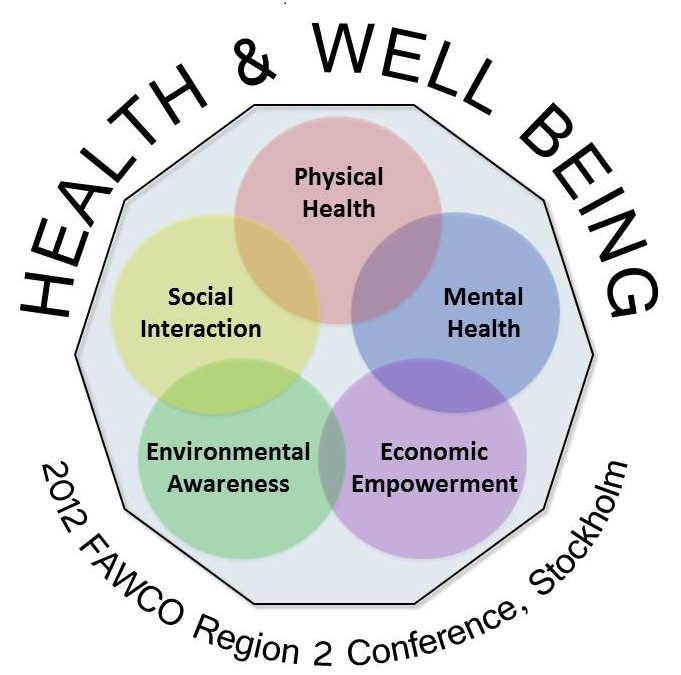 AWC Stockholm is excited to host the 2012 Federation of American Women's Clubs (FAWCO) Regional Meeting in Stockholm this year 21-23 September! Our meeting will be a huge success for three good reasons!
1-Stockholm is the biggest city in Sweden and other AWC ladies will want to come here to see the sights and go shopping before and after the meeting.
2-Stockholm members will open their homes and invite out-of-town guests to stay with them, thereby reducing their costs. This is also a wonderful way to build support and friendship among fellow club members in our region.
3-The theme of Health & Well-Being is an easy one to build a program that is exciting, educational, interactive and most of all, interesting and fun!
The meeting will kick off with a potluck supper on Friday evening. The Saturday portion of the conference will be held at the beautiful National History Museum. (Lunch and morning and afternoon coffee breaks are included.) On Sunday morning there will be a one hour walking tour of Gamla Stan for those who would like to see Old Town.
The cost to register is SEK 600. Click here to go directly to onine registration. Deadline is 10 September, 2012. We look forward to seeing you at the meeting!