Mission Statement
FAWCO is an international federation of independent organizations whose mission is
to build strong support networks for its American and international membership;
to improve the lives of women and girls worldwide;
to advocate for the rights of U.S. citizens overseas; and
to mobilize the skills of its membership in support of global initiatives for education, the environment, health and human rights.
Member Club Support
FAWCO supports its Member Clubs through a number of programs and through communication with key volunteer leadership. Learn more about what FAWCO Clubs are doing around the world in News From Our Clubs and see the list of clubs which are members of FAWCO.
The volunteers who are critical for connecting FAWCO to its Clubs include:
FAWCO Reps who share information about FAWCO to their clubs, are essential in hosting Regional Meetings, and have key responsibilities such as keeping the Club Profiles up to date and voting during Biennial Conferences and Interim Meetings;
Club Presidents who can receive support from the Club residents Coordinator, network with other Club Presidents, and access a wealth of club development resources; and
Regional Coordinators who facilitate communication between clubs in one of the 11 regions around the world and help to set up and run Regional Meetings.
If you are a member of a non-FAWCO Club around the world, learn more about joining FAWCO!
US Issues
If you are an American living overseas you may have many questions about your rights and responsibilities. FAWCO's US Issues Committees serve as a valuable resource to assist you with US Citizenship, Tax and Banking, and US Voting from Overseas issues and to work for more effective representation in Washington.
In fact, did you know that FAWCO was instrumental in the creation of the Americans Abroad Caucus? Learn more about this group of Congresspersons with a special interest in the concerns of US citizens living overseas, and find out a lot more in US Issues.
Have you ever heard of Overseas Americans Week? Discover what happens every year in Washington on your behalf.
UN Issues
FAWCO is a United Nations-accredited NGO (non-governmental organization) with special consultative status with the UN Economic and Social Council. FAWCO has representatives at UN Headquarters in New York, Geneva, Vienna, and Athens to disseminate information about the UN to FAWCO members, and FAWCO UN Reps are on the Boards of the NGO Committees on the Status of Women (CSW) in New York, Geneva and Vienna as well as on the NGO Committee on Migration in New York. These representatives attend UN meetings on behalf of FAWCO and focus on issues specifically related to women and children in the areas of education, environment, health, and human rights.
Their mission is to:
Act as a channel and resource of information for the membership.
Encourage participation by Member Clubs in FAWCO's local and global NGO concerns.
Coordinate and promote awareness among the Member Clubs on the following issues: Education, Environment, Health, and Human Rights.
Arrange for speakers at annual FAWCO Conferences.
Publish articles in The FORUM and include related information on FAWCO's website and social media.
Advocate for projects and laws that directly affect human rights.
Represent FAWCO at UN sponsored meetings, seminars, conferences and committees.
Send FAWCO representatives to the UN Department of Public Information conferences.
Encourage, maintain and promote relationships of mutual benefit with other NGOs.
Endorse UN principles, recognize it as a forum for the peaceful resolution of conflict.
Global Issues
FAWCO's Resolutions and Recommendations for 2015 - 2017 establishes our commitment to improve the lives of women and girls worldwide, especially in the areas of education, the environment, health and human rights. Therefore, our Global Issues Task Forces focus on these four issues.
The Target Program
The Target Program offers opportunities for local FAWCO Clubs to make a global difference. The program:
Follows a three-year cycle of issue awareness and education, project selection, fundraising, project monitoring, review and evaluation.
Demonstrates the power of FAWCO Clubs working together toward a common goal.
Increases knowledge and awareness of global issues affecting women.
In keeping with FAWCO's Resolutions and Recommendations, Target Programs have the overarching goal of improving the lives of women and girls. The FAWCO Board, in consultation with The FAWCO Foundation Board, chooses Target Issues on a revolving basis through our four areas of interest: Education, Environment, Health and Human Rights.
In March 2013, Human Rights for Women – Protecting the Rights and Improving the Lives of Women and Girls Worldwide, was announced as the theme for the FAWCO Target Program for 2013 - 2016.
An Education and Awareness Program focused on women's rights as human rights, specifically in the areas of political empowerment, economic empowerment, peace and security, and ending violence against women. FAWCO Member Clubs chose Free The Girls: Providing Economic Opportunity to Survivors of Human Trafficking as the Target Project and raised over $172,000 for the project by February 2016.
At the FAWCO Interim Meeting in Frankfurt (March 11-13, 2016), Education – Empowering Women and Girls through Knowledge and Skills, was announced as the overarching theme for the FAWCO Target Program 2016 - 2019.
The FAWCO Youth Program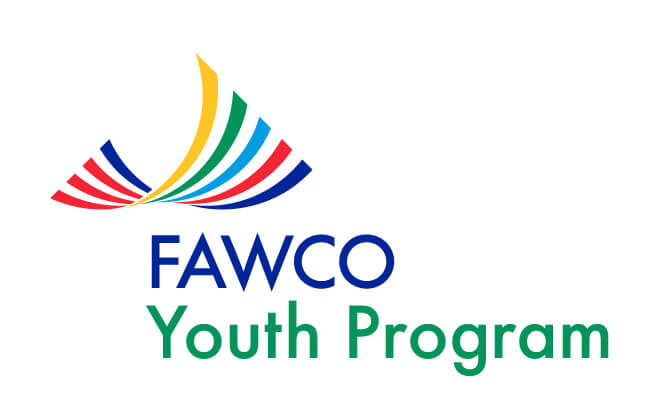 The FAWCO Youth Program was launched in 2013 at the Biennial Conference in Bern with the mission to promote cultural understanding and raise awareness of global issues in our youth and help them develop into responsible and caring global citizens.
The Program includes Cultural Volunteers and the FAWCO Youth Ambassador modules.
The FAWCO Foundation
The FAWCO Foundation has worked diligently and passionately to fulfill its purpose to implement the FAWCO's philanthropic concerns and interest in the global community, specifically by aiding charitable, scientific and educational programs, and by supporting the rights of women and children throughout the world. The Foundation continues to design and tailor programs to meet the ever-changing needs of the global community which it serves, and faces the future confident in its role as FAWCO's philanthropic heart. The FAWCO Foundation listens to your voice, the voice of the Member Clubs, and supports your projects, programs and passions. The FAWCO Foundation is your foundation.
With clubs increasingly demonstrating interest in supporting long-term on-going projects, the administration R&D Fund was transferred to The FAWCO Foundation and became the Development Grants Program (DGs). Member Clubs may nominate two projects or programs in two different DG categories. DGs are projects and programs known by the nominating club and have mainly aided women and children in developing countries. Recipients are chosen by majority vote of the Member Clubs.
The importance of fostering peace through knowledge and understanding and the belief that education is essential to developing peace-loving attitudes in children are cornerstones of The FAWCO Foundation Education Awards Program. The first FAWCO scholarship fund was created in 1935 when a member of AWC London donated $1000 a year for two years "to launch two promising American candidates on their studies in Europe." Today The FAWCO Foundation Education Awards Program offers annual awards to Club members and their children.
FAUSA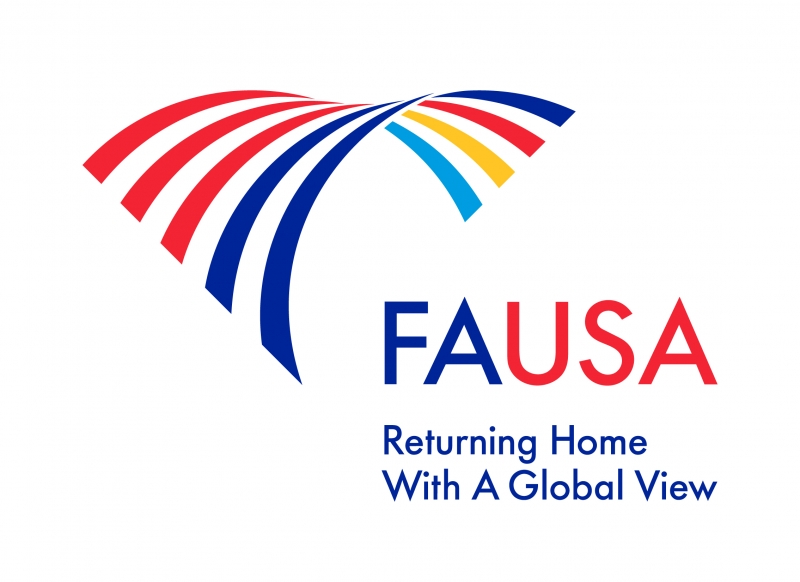 FAUSA–FAWCO Alumnae USA–is a vibrant and growing association of individuals who share the common experience of having lived abroad and who have returned to North America.
Open to individuals and couples, many of whom were members of FAWCO Member Clubs while living abroad, FAUSA strives to facilitate the repatriation experience of its members by serving as a resource for information, helping them maintain their international ties, and providing an immediate social network.
As the North American arm of FAWCO, FAUSA members and their children are eligible for Education Awards from The FAWCO Foundation and can participate in funding the awards, nominating a Development Grant, and supporting the FAWCO Target Programs.