Rhobi Samwelly is the Founder and Director of Hope for Girls and Women Tanzania and the face behind the 2020-2022 Target Project, Safe Alternatives to FGM Elimination (S.A.F.E.).
(FGM = Female Genital Mutilation)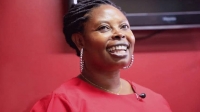 Rhobi grew up in a small village in the Mara district of the Serengeti in rural Tanzania. Rhobi's father was from the Kurya tribe and her mother from the Masai tribe. Tanzania has more than 120 tribes, all with their own traditions and customs. The Serengeti area perhaps is more known to many of us as a place with unparalleled wildlife, and a bucket list travel destination for many.
Hope for Girls and Women Tanzania was established in 2017. In Rhobi's words, "the vision is to free societies of gender-based violence, including FGM, child marriage and wife battering. The mission is to protect human dignity and improve the respect for women and girls in Tanzania."
Hope for Women and Girls Tanzania and S.A.F.E. is the history of Rhobi.
FGM, although outlawed and defined as an illegal act in Tanzania, is still practiced in the Mara in girls as young as 6 years old in prepartion for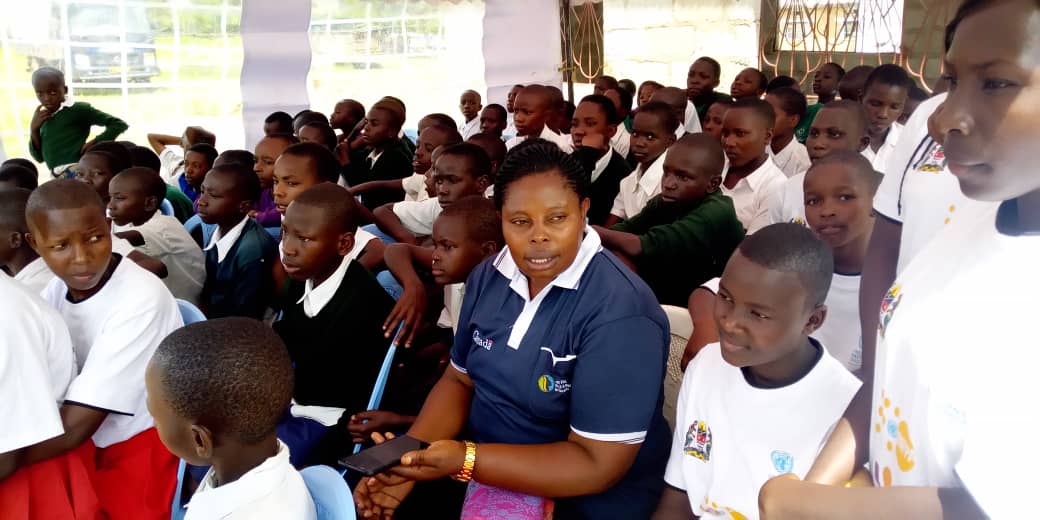 them to be married. 32% of women and girls aged 15-49 have undergone FGM in Tanzania's Mara Region, where the practice signifies a girl's transition from childhood to adulthood. It is considered honorable and is traditionally believed to increase a girl's value for marriage. The thinking is that if a girl is cut, she is ready to be married. FGM affects girls not just from a health perspective, but also limits their dreams, making them unable to continue with their education.
Rhobi is passsionate about the elimnation of FGM because of her own experiences. When she was 11 years old, her best friend Sabina underwent FGM, or cutting, as it is frequently called. Sabina died because of significant blood loss. The tragedy of Sabina's death made a huge impression on Rhobi. Custom dictates that instead of a burial, the body must be thrown in the bushes to be eaten by wild animals!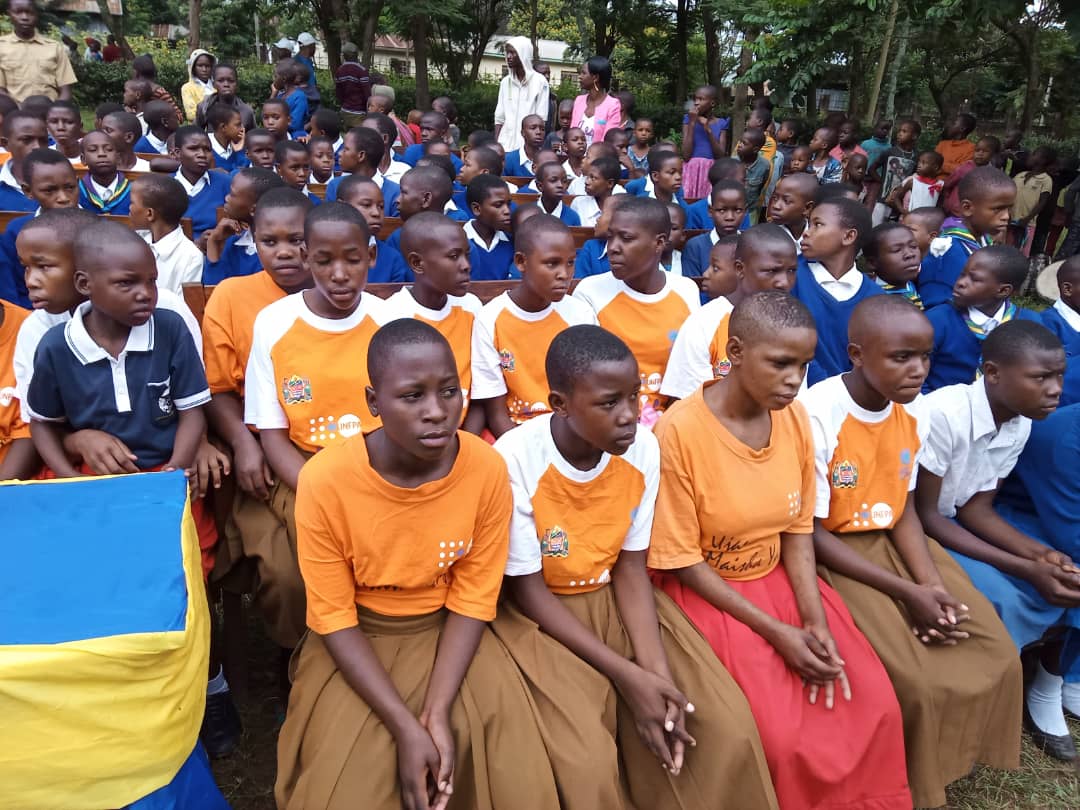 Rhobi's mother informed her at the age of 13 years, "Rhobi, you will be cut this year." Rhobi questioned her mother, asking the pertinent question, "Do you want me to die like Sabina?" Rhobi's mother replied that they would choose a "good cutter" and that she would not die. Rhobi pleaded with her mother not to be cut, but her mother was adamant that it was to be done. Her mother told her that it was the Masai tradition and that there was no other option. Rhobi contemplated running away, but realized that she didn't know anybody in the local town and that her dream to continue schooling would not be possible. She eventually underwent the process of cutting. Rhobi lost a lot of blood during the process, and her parents feared that she would die. When she eventually regained consciousness, she asked her mother if she was going to allow her younger sisters to be cut as well, to which her mother replied no. From that day on, Rhobi's family and surrounding neighbors decided not to cut their daughters.
Rhobi finished school and went on to train as a teacher. In 2011, she went back to her community to start working on the elimination of FGM. In 2012 she was asked by 16 girls to protect them against FGM. She found families in the community to offer shelter to these girls. The bigger challange was waiting: how to return the girls to their families, and how could Rhobi engage with the families to convince them not to make their daughters undergo FGM? Rhobi managed to successfully reconcile all the girls with their families.
With the support of different organizations, Rhobi established two safe houses where girls are able to seek shelter and safety during the cutting seasons, which now take place four times a year. To date, 1807 girls have been rescued and supported through the safe houses! The vision is to reconcile all the girls with their families after the cutting season, but this unfortunately is not always possible. Girls are supported in completing their primary and secondary education and are offered the opportunity to go through vocational skills training in tailoring, agriculture, food processing and hotel management, allowing them to become self-sufficient.
| | |
| --- | --- |
| | |
Rhobi established Hope for Girls and Women as an independent non-profit in 2017, with the aim of providing services including the development and maintenance of two safe houses, counselling sessions to train women in life skills, reproductive health, maternal health and care of newborns, supporting girls as mentioned above, as well as engaging government officials, local clan leaders, church leaders, teachers, parents and girls to implement a multi-prong strategy to end the practice of FGM in Tanzania's Mara region.
Respect for the community is a crucial piece in the African culture. The development of the Alternative Rites of Passage (ARP), therefore, was an important element to celebrate a girl's transition into adulthood, respecting the rich culture of the Mara region. ARP ceremonies preserve positive cultural traditions while eliminating the practice of FGM, demonstrating to communities how valued traditions can be maintained without compromising the health, well-being and human rights of girls.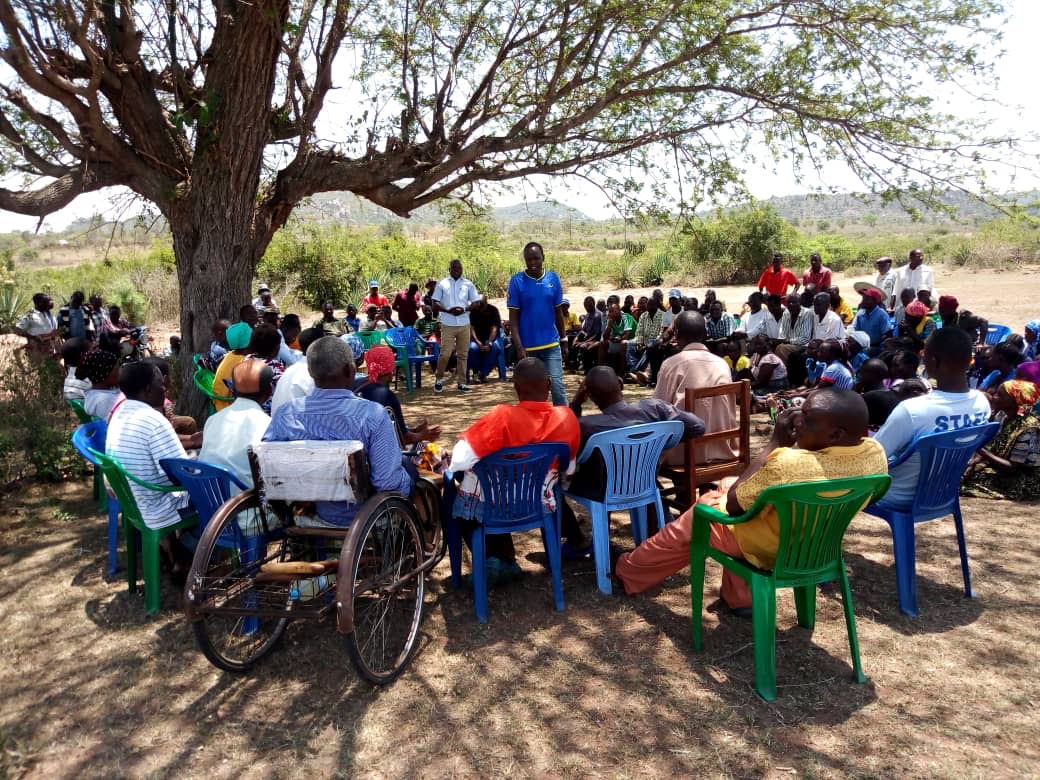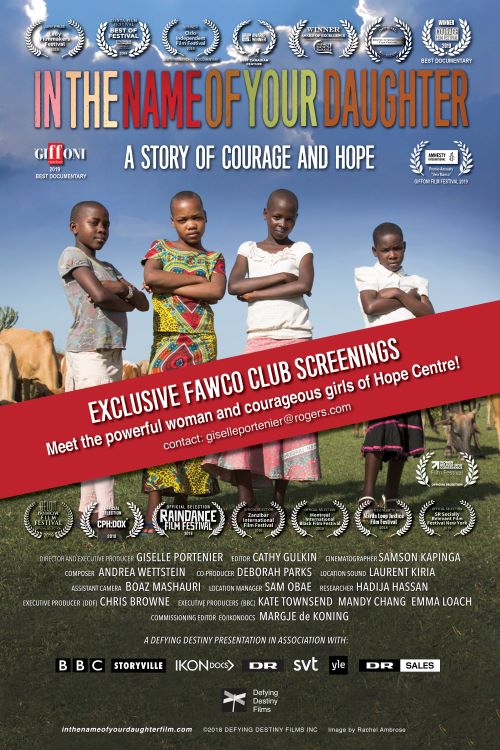 In 2018, Canadian filmmaker Giselle Portenier released an award-winning documentary about Rhobi's work, the girls risking their lives to stand up for their human rights, and Rhobi's amazing efforts to encourage communities to stop cutting their girls. Since then, Rhobi Samwelly's work has caught the imagination of organizations world-wide; she has spoken at the United Nations in New York, to 200 International parliamentarians in Canada, and received one of Tanzania's highest honor — the Honour Award.
In the words of Giselle, "In a career of international human rights filmmaking that spans close to three decades, Rhobi Samwelly's passion and resolve to save girls from female genital mutilation stands out like a beacon in the night. She is a true force of nature, a human rights champion with the determination to fight through whatever obstacles are put in her way until FGM is history in her community."
Finally, we trust that FAWCO will stand united behind Safe Alternatives to FGM Elimination (S.A.F.E.). Rhobi's passion, energy and dedication has been an inspiration in the very short space of time that I have gotten to know her. I am humbled to partner with such an inspiring woman!