Introducing the Decade of Healthy Ageing
We are in the early weeks of a new year, a new decade, one in which we will become one year older. The seasons continue to change – spring, summer, fall and winter! And so does the season of life as well. Pope Paul VI said "In youth the days are short, and the years are long. In old age the years are short and days long."
What is ageing? There are numerous definitions, which indicates that it is not an easy topic to describe. A few that caught my eye are:
"The process of becoming older"
"The accumulation of changes in a human over time, encompassing physical, psychological and social changes"
Rowe and Kahn coined the definition of successful ageing in the 1990s: "freedom from disease and disability, high cognitive and physical functioning and active engagement with life."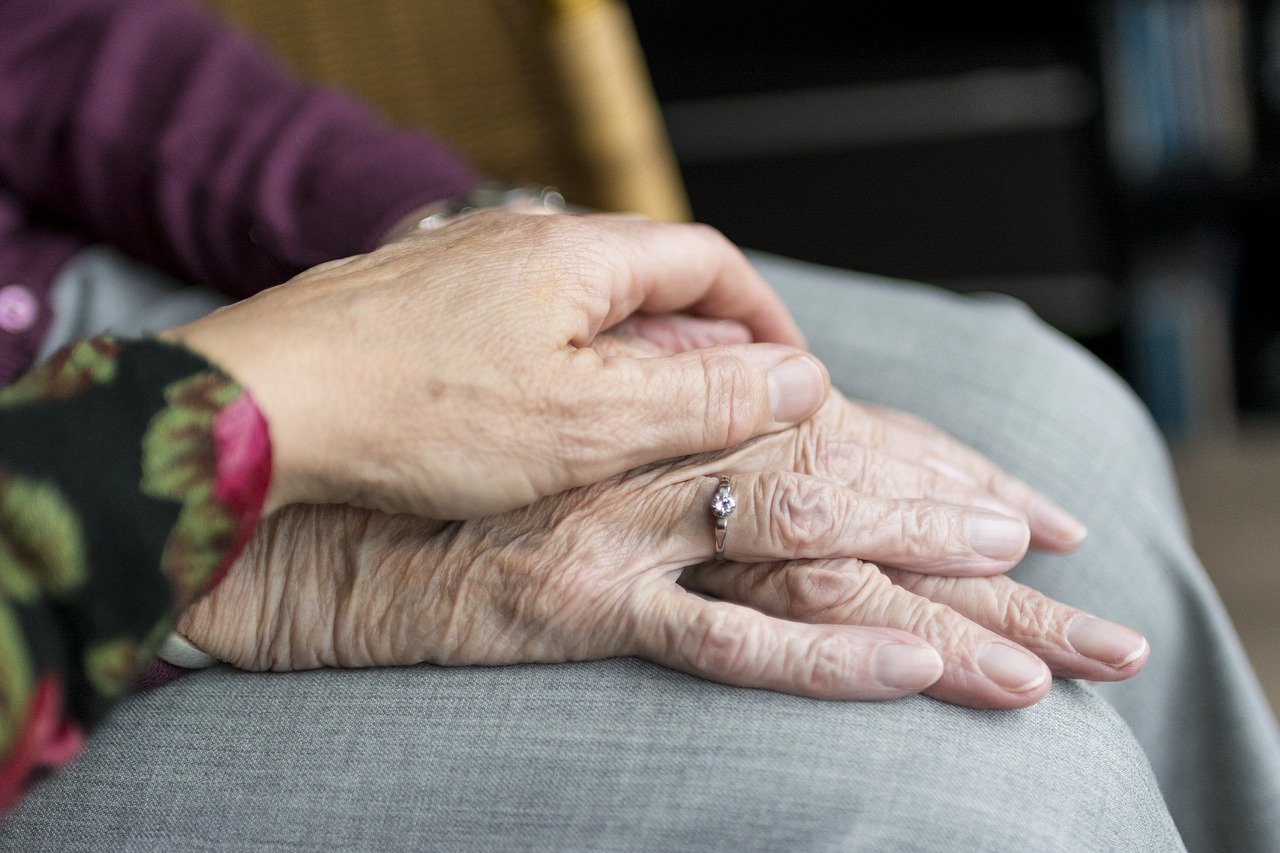 (Image by Sabine van Erp from Pixabay)
The ageing of the global population is emerging, potentially, as a great social, political and economic challenge in the 21st century. We have reached the year in which the number of people aged 60 or older will be greater than the number of children younger than 5. By 2050, there will be more people over the age of 60 than under 15.
Until recently, ageing was perceived as an issue related to Europe, Australia, Japan and the US, but the reality is very different. Over the next decade or two, countries with young populations – e.g., Mexico, China, India and others – will be in the same position as Europe and the US. By 2050, about one third of the Chinese population will be aged 60 and older. The WHO-Focus on Gender states that the number of women aged 60 and over will increase from about 336 million in 2000 to just over 1 billion in 2050.
Did you know that there are approximately 316,600 centenarians (people older than 100 years) currently living in the world? One in a 1000 centenarians will live beyond the age of 100 to become a super-centenarian. Japan is the country with the largest number of centenarians; an estimate done in 2017 indicated that the country has 48 centenarians per 100,000 population. The oldest known living person is Kane Tanaka of Japan, aged 117 years in January 2020.
CENTENARIAN = 100 YEARS OLD; SUPER-CENTENARIAN = 110 YEARS OLD
The period 2020-2030 will be The Decade of Healthy Ageing. The WHO's rationale for the implementation of this was "Implementing the global strategy and action plan on ageing and health will contribute to the realisation of the Sustainable Development Goals which were developed to secure 'The Future We Want' for present and future generations." It aligns with several of the UN Sustainable Development Goals. The important health outcomes include universal health coverage, a review of health systems to become more equipped to deal with prevention and management of chronic conditions rather than acute health care, and striving towards a more holistic health and social system with the outcomes of improved disease prevention, improved health literacy, early diagnosis, in-time treatment and rehabilitation.

(Image by Gordon Johnson from Pixabay)
The Lancet, in an article published in 2012, Grey Matter: ageing in developing countries, talks about a "seismic demographic shift of ageing in the developing world." It is expected that 80% of the 2 billion elderly will be living in developing countries by 2050. And it is important to mention that this burden will be experienced worldwide, not just in Asia. In Sub-Saharan Africa, is it expected that the number of people over the age of 60 will triple by 2050, resulting in an increasing burden on health care. The focus of health care in many of these countries, to a large extent, is still geared towards infectious diseases; with an increasing older population, the focus will have to move towards the management of chronic disease and support of the elderly with dementia.
There is the assumption, in countries with a strong family unit structure, that the burden of looking after the elderly is still that of the family rather than the state. This is indeed true and possible to some extent, but will not remain the solution long term with changing social demands.
Knowing that we possibly may become older than our parents or grandparents, what can we do to prepare ourselves for living a healthy life? How can we limit dependency as much as possible? There is evidence that small changes can make a difference!
Healthy Eating
There is so much written about healthy eating and more diets than one can ever can become familiar with, but there are a few aspects that most agree on:
If you are overweight, strive to lose weight, even if just a modest weight loss.
Avoid processed and packaged foods.
Eat more vegetables, and preferably more raw vegetables.
The Mediterranean diet with plant based foods, whole grains, nuts and a glass of wine (in moderation) remains a good option!
Healthy Activity:
Healthy Mind:
It doesn't help to just look after your physical well-being and forget about the mental piece.
Be grateful and express your appreciation for what you have.
Laugh loud and often.
Find something that will give new meaning to your life – a new creative hobby – art, dancing, storytelling, learning to play a musical instrument …
Start meditating.
Write down your memoirs!
Healthy Environment:
Connect socially, not just with family and friends, but with other people around you!
Start volunteering.
Consider travelling to unknown places; visit a museum or a garden.
Healthy Working:
If possible, and you enjoy it, continue to work.
Healthy Me:
Take your medication correctly if you are on any chronic medication.
Be careful when you walk, watch the pavement and hold onto the handrails when going up or down a staircase!
Protect yourself against the sun.
Get enough sleep.
Healthy Living:
Consider "senior co-housing" in a house with a couple of best friends rather than a nursing home or retirement village!
Enjoy becoming older!
Sources:
https://www.nytimes.com/guides/well/how-to-age-well
https://journals.plos.org/plosmedicine/article?id=10.1371/journal.pmed.1000316
https://www.helpguide.org/articles/alzheimers-dementia-aging/staying-healthy-as-you-age.htm
https://www.webmd.com/healthy-aging/features/secrets-of-aging-well#1
https://www.who.int/ageing/publications/Women-ageing-health-lowres.pdf
https://www.who.int/ageing/en/
https://www.who.int/ageing/publications/global_health.pdf
https://simple.wikipedia.org/wiki/Ageing
https://www.lexico.com/definition/ageing
https://www.weforum.org/agenda/2019/01/an-aging-workforce-isnt-a-burden-its-an-opportunity/
Image 1: https://pixabay.com/photos/hands-old-old-age-elderly-2906458/
Image 2: https://pixabay.com/vectors/young-old-youth-elderly-age-2747274/