The 2016 theme for the Rutgers 16 Days Against Gender-Based Violence Campaign is "From Peace in the Home to Peace in the World: Make Education Safe for All!"
Each year the FAWCO Human Rights Team asks members to participate in the campaign from November 25 - December 10. Given the connection to education, we have asked Therese Hartwell, Chair of the Human Rights Team to guest blog this month. Therese explores violence as a barrier to education, while illustrating that education is in fact the solution to violence. She highlights the refugee crisis which is a direct result of violent conflict throughout the world.
---
Education is a basic human right, enshrined in the 1989 Convention on the Rights of the Child and the 1951 Refugee Convention.
In addition, United Nations Sustainable Development Goal number 4 seeks to "ensure inclusive and quality education for all and promote lifelong learning.
Yet, in countries facing war and other violent conflict many children do not have access to this basic right—such countries have the worst education indicators in the world. According to a UNESCO report:
"children in conflict-affected countries are more than twice as likely to be out of school compared with those in countries not affected by conflict; similarly, adolescents are more than two-thirds more likely to be out of school. In conflict settings, children and adolescents are also more likely to leave school early."
Further,
"conflict...exacerbates gender disparities: girls are almost two and a half times more likely to be out of school if they live in conflict-affected countries, and young women are nearly 90% more likely to be out of secondary school than their counterparts in countries not affected by conflict."
Even if education is available, direct attacks on educational institutions along with the prevalence of gender-based violence at schools often make girls and their families fearful of continuing their education.
Education Can Prevent Conflict, Lack of Education May Lead to Extremism
In addition to the obvious impact of a lack of education on future work options and economic conditions, according to a report by A World at School, a lack of education "puts children and adolescents at risk for recruitment as child soldiers or laborers, early and forced marriages and other forms of sexual exploitation and trafficking" and thus potentially for despair leading to extremism. For instance, a girl's access to education is the most important factor in allowing her family to postpone her marriage or move-in date with her in-laws. Learn more about the relationship between education and early marriage.
Yet, education can actually help prevent conflict. The UNESCO report cited above states: "One study showed that doubling the percentage of youth with secondary education from 30% to 60% has the potential to halve the risk of conflict." Despite these findings, only 1% of overall humanitarian aid goes to supporting education in conflict settings. Ironically, while education has the potential to reduce conflict, access to education is the least likely to be available to children in conflict zones who need it most.
Refugee children are particularly likely to miss years of schooling. Of the nearly 20 million refugees under the care of the United Nations High Commissioner for Refugees (UNHCR), half are children under the age of 18. UNHCR publishes the following statistics:
More than 59 million children globally are excluded from primary education
21 million children, around 36 per cent of the world's primary age out of school population, live in conflict-affected contexts
Only one in every two refugee children attend primary school
Only a quarter are in secondary school and only 1% have access to tertiary education.
Refugees or Migrants?
Many people remain confused by the distinction between refugees and migrants.
Refugees
The United Nations defines refugees as persons fleeing armed conflict or persecution who cross national borders to seek safety through asylum.
Refugees are processed based on policies regarding refugee protection and asylum that are dictated both by a country's individual laws and by international law. UNHCR helps countries deal with their asylum and refugee protection responsibilities.
Migrants
Migrants cross borders to find work, obtain education, reunite with family, or for other reasons.
Migrants are processed through a country's immigration laws.
Both refugees and migrants deserve to be treated with dignity and respect, but it is important to recognize the added urgency refugees face due to the dangers they are fleeing.
An Entire Generation at Risk
The lack of education facing refugee children puts an entire generation at risk. UNHCR describes the ramifications this way:
"In times of displacement, education is crucial. It can foster social cohesion, provide access to life-saving information, address psychosocial needs, and offer a stable and safe environment for those who need it most. It also helps people to rebuild their communitiesand pursue productive, meaningful lives. The need to ensure an education for children in crisis settings has never been more urgent. Refugee children are often the most marginalized and hardest to reach, facing challenges in accessing quality education;such as extreme poverty, social exclusion, trauma, and language barriers."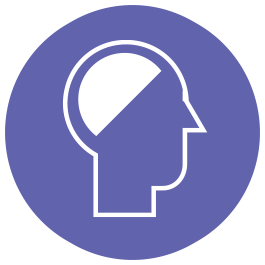 In its quest to provide a quality education for refugee children, UNHCR has established the Learn Lab, which creates a virtual space for innovation to help provide refugees with access not only to content knowledge but also to training on interpersonal skills, critical thinking and conflict resolution. The Lab's goal is to make lifelong learning available for all refugees—from early childhood education to primary, secondary, higher and adult education.
In addition to developing innovative educational techniques FOR refugees, UNHCR attempts to provide educational material for educators to teach ABOUT refugees. With the worldwide refugee crisis at such a pinnacle, schools all over the world see refugee children and their families joining their community.With the tensions that this massive displacement causes for both the displaced and members of the communities to which they escape, teachers need quality materials to educate their students about the complex issues. UNHCR has produced a Teacher's Toolkit along with other resources to help.
While these tools are designed for teachers, they also provide fascinating information for anyone.
16 Days Campaign
Each year, the FAWCO Human Rights Team (HRTF) encourages FAWCO clubs to participate in the Rutgers 16 Days Against Gender-Based Violence Campaign through a suggested project. The theme for the 2016 Campaign is "From Peace in the Home to Peace in the World: Make Education Safe for All!" recognizing "the dire situation for millions of girls and boys, and young women and men, whose universal human right to education is daily impacted or cut short due to violence, lack of resources, and discrimination. The Campaign takes place over 16 days: November 25 to December 10.
Given the worldwide refugee crisis and its relevance to the Campaign theme, this year the HRTF is recommending activities including:
collecting school materials for a refugee center in your city,
holding a book discussion on a moving book about an Afghani refugee family and
providing books about refugees to children in your community.
For details see the September Human Rights Team Bulletin. Let the HRTF know your club's plans at .
"Refugee girls have already lost homes, friends and family members. Each year of school they miss, their hopes for a brighter future fade." - Nobel Peace Prize winner, Malala Yousafzai