by Mary Adams, AWC The Hague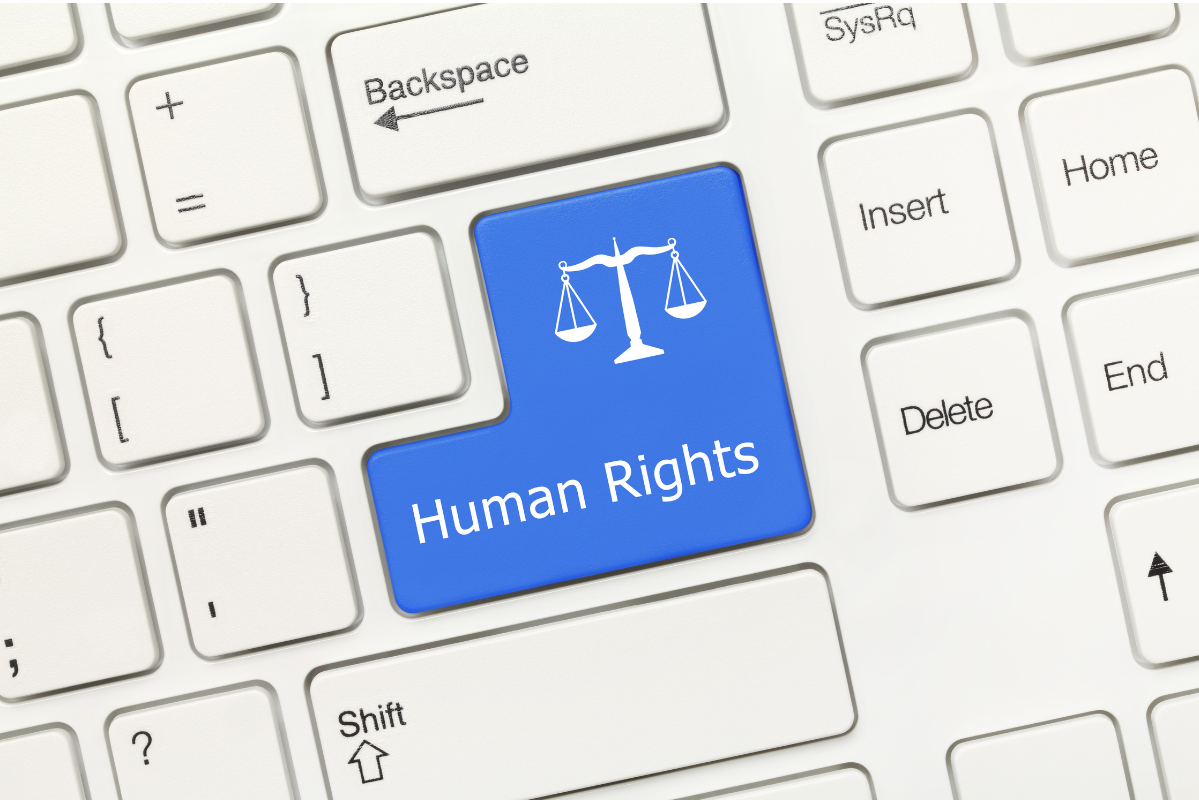 FAWCO is bringing human rights into focus during an online event in early November. Our overall event goal is to raise awareness of human rights issues for women and girls, conduct advocacy workshops and highlight the impact that both international and national member clubs have made through volunteerism, fundraising and campaigns. Mark your calendars now to attend sessions of interest and learn how FAWCO is making a lasting impact to make the world a better place for women and girls.
Thursday, November 4 will focus on Human Rights, with a keynote delivered by Kimberly Emerson of Human Rights Watch. Human Rights Watch investigates and reports on abuses happening in all corners of the world, representing country experts, lawyers, journalists and others who work to protect people most at risk, from vulnerable minorities and civilians in wartime to refugees and children in need.
Our UN team will provide updates on FAWCO's impact at the international level. The FAWCO Refugee Network believes that human rights have no borders, so join in a conversation to learn more about refugee support. Listen to a special Target Impact update by Amanda Lane on the Collateral Repair Project. Author, domestic violence advocate and FAWCO member Paul Lucas will wrap up the day based on her own experiences with violence to women living abroad.
Friday, November 5 will focus on Human Trafficking, with a keynote delivered by Valiant Richey of the Organization for Security and Co-operation in Europe. With 57 participating states in North America, Europe and Asia, the OSCE is the world's largest regional security organization. The OSCE works for stability, peace and democracy for more than a billion people, through political dialogue about shared values and through practical work that aims to make a lasting difference.
Did you attend the Stand Up Against Human Trafficking Symposium in 2016? Three guest speakers will return to discuss the victims' journeys five years later. Listen to a special Target Impact update from Courtney Skiera-Vaugh on Free the Girls. How can we safeguard our children from human trafficking? A guest panel will discuss their strategies to empower children and prevent child exploitation. To wrap up the day, Lisa Cohen, Senior Supervising Producer of the CNN Freedom Project, will share her views on how trafficking is presented in the media.
Saturday, November 6 will shine a light on Lesser-Known Violence Against Women, with a keynote delivered by Kelsey Mackay. For six years, MaKay exclusively prosecuted strangulation-related crimes ranging from assault and sexual assault to capital murder. She has developed and implemented a protocol for strangulation and domestic violence response and treatment.
Child marriage ends childhood. It negatively influences children's rights to education, health and protection. Our guest panel will discuss opportunities for ending this practice. Listen to a special Target Impact update from Tharien van Eck on the Target Project Safe Alternatives for Female Genital Mutilation Elimination.
Sunday, November 7 focuses on Advocacy workshops, with a motivational keynote delivered by Jessica Buchleitner, a storyteller, communicator and diplomat exploring the human experience across sectors and media. Beth Ellen Holimon has been in the public and private arenas for over twenty years with expertise ranging from executive management, fundraising and board development, to strategic planning. She will conduct an advocacy workshop to help you understand how you can be a human rights champion in a way that suits your lifestyle. The day will wrap up with learning opportunities using the Expo booths where you can find more information about FAWCO and The FAWCO Foundation's impact on human rights.