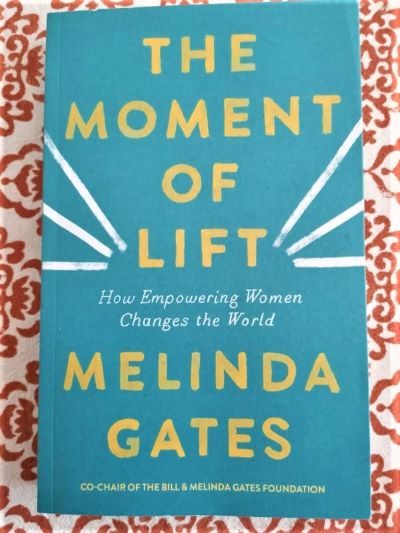 FAWCO's four Global Issues Teams plus the Target Team invite you to join us for the first installment of your Global Issues Book Discussion Series!
The first book in our series is one that touches on all four of FAWCO's Global Issues and reflects the philosophy of FAWCO as a whole: The Moment of Lift: How Empowering Women Changes the World by Melinda Gates, co-chair of the Bill & Melinda Gates Foundation.
Gates writes honestly about her own journey, stepping outside her comfort zone to engage with women whose lives have been entirely unlike her own. She delves into some of the most crucial issues of inequality that hold women back around the world: lack of access to health care and family planning, child marriage, female genital mutilation domestic violence, unpaid labor and sex work. Extreme poverty and isolation. And she calls on herself and all of us to challenge the status quo.
"The Moment of Lift is a book about gender equity, and its golden thread is empathy." - Paul Farmer, M.D., co-founder of Partners in Health.
We encourage you to read or listen to the audio book, and join us on Tuesday, June 30, 2020 at 7 pm CET for a FAWCO-wide discussion on Zoom!