by Adrianne George Lind, AWC Gothenberg, AWC Malmö, AWC Stockholm
As Americans around the world prepare to go to the polls in person or via absentee ballot to elect the President of the United States in November, it is impossible to ignore the role women have played in American politics. Some names you must surely know, while others may be unfamiliar.
Who are these women and why do they matter? They all share something in common. They were the first. The first in the nation. The first in their state. First. And we know firsts matter, because without those there can be no seconds, or thirds or changing of norms.
Always brave, often unassuming or notoriously brash – not to mention controversial – this month, we're celebrating a few trailblazing and amazing women who changed American politics.
Elizabeth Cady Stanton – First Woman to Run for House of Representatives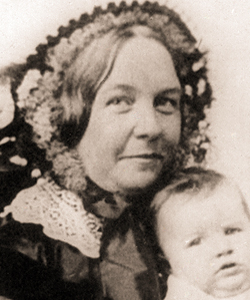 Elizabeth Cady Stanton and her daughter, Harriot, in 1856 * Although women didn't get the right to vote until 1920, Elizabeth Cady Stanton ran for a seat in the US House of Representatives in 1866, making her the first American woman to run for public office. Of the 12,000 votes cast in her State of New York, she won 24. Elizabeth Cady Stanton was an abolitionist, social activist, part of the temperance movement, a suffragette and a women's rights activist.
In 1900, Frances Warren of Wyoming became the first woman delegate to a Republican National Convention, and due to illness, Elizabeth Cohen of Utah became the first woman delegate to a Democratic National Convention, moving up from alternate. Imagine being in a convention hall as the only woman with all those men. I hope they both shone. Read more firsts for the women of Wyoming.
Jeannette Rankin – Only Congressperson to Vote Against Entering WWI and WWII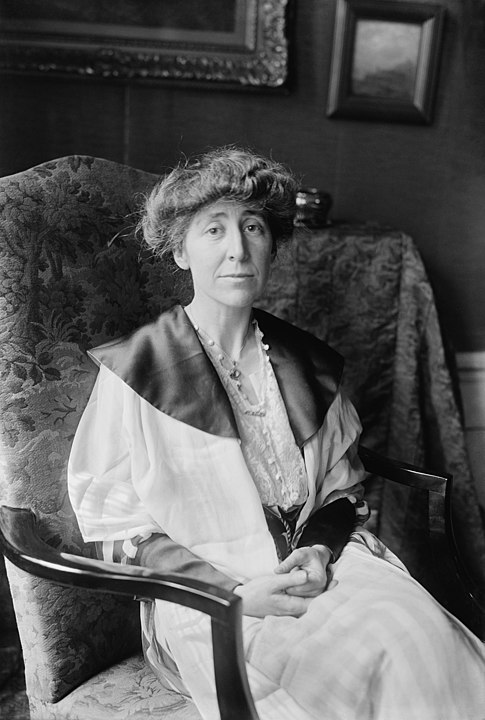 Jeanette Rankin in 1916 *During her 5 years and two terms as a Congresswoman from Montana, the Republican Jeannette Rankin is the only person in the legislature who voted against the United States' entry into WWI and WWII. In 1916, she was also the first woman elected to Congress. She served from 1917 to 1919 and from 1941 to 1943.
Cora Reynolds Anderson – First Native American Woman Elected to a State Legislature
Cora Reynolds Anderson, a member of the Ojibwa tribe, was also the first woman to serve in the Michigan State Legislature. She fought for fishing rights for Native Americans on the Huron Bay, and public health issues, among other portfolios.
Mary McLeod Bethune – Federal Council of Negro Affairs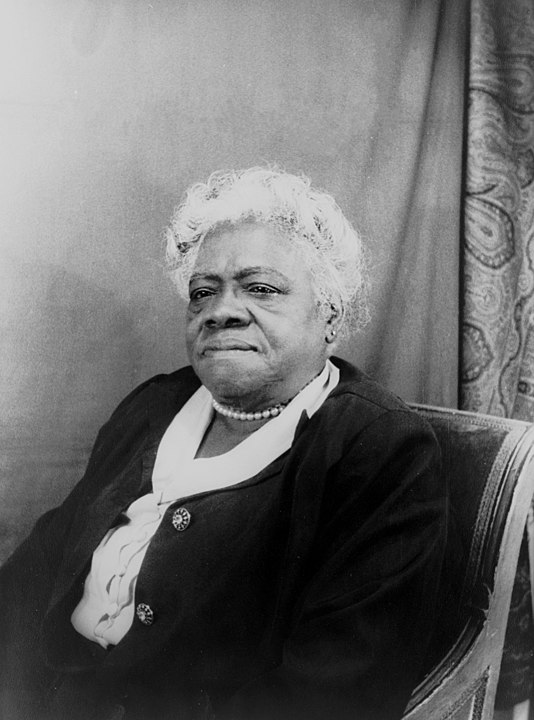 Mary McLeod Bethune 1949 *Mary McLeod Bethune is known to be the organizer of the Black Brain Trust, also known as the Black Cabinet, that advised President Franklin D. Roosevelt; she coined the term Black Cabinet. Her friendship with Eleanor Roosevelt provided her with unprecedented access to the White House. A daughter of slaves, Bethune switched from a Republican to a Democrat in support of Roosevelt. Among many significant accomplishments, she was the Director of Negro Affairs in the National Youth Administration.

Patsy Takemoto Mink – First Female Asian-Pacific Islander in the House of Representatives
Patsy Takemoto Mink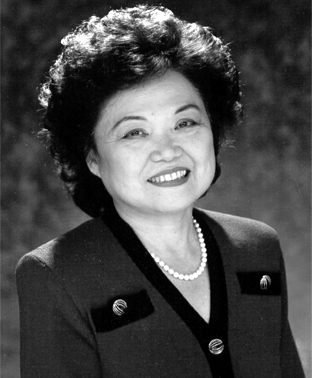 Congressional photo of Patsy Takemoto Mink, a Democrat from Hawaii, became the first woman of color and the first woman of Asian-Pacific Islander descent in the House of Representatives in 1965. She served until 1977 and was re-elected in 1990. In total, she served the following Districts and years:
89th (1965–1967), 90th (1967–1969), 91st (1969–1971), 92nd (1971–1973), 93rd (1973–1975), 94th (1975–1977), 101st (1989–1991), 102nd (1991–1993), 103rd (1993–1995), 104th (1995–1997), 105th (1997–1999), 106th (1999–2001), 107th (2001–2003). She died in September 2002, and a special election filled her seat until the end of her term in January 2003.
Shirley Chisholm – First African American Woman Elected to Congress
Shirley Chisholm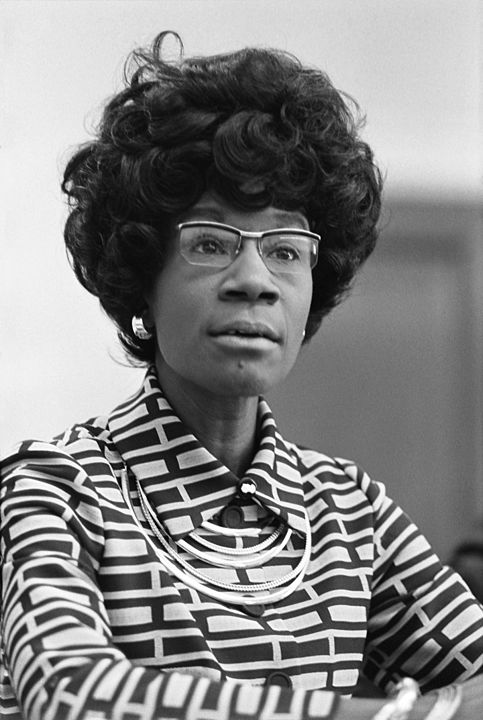 Shirley Chisholm announcing her candidacy in 1972 * made history in 1968 in the State of New York with her win to represent the 12th district (Brooklyn at that time) and again in 1972 when she sought the Presidential nomination from a major party, namely the Democrats. She had to sue to be allowed to join the debate stage and allowed to give one speech. She went on to win 10 percent of the delegates, despite being undermined by the heavily male Congressional Black Caucus. Shirley Chisholm served seven terms for the State of New York, and during that time was, in her own words, Unbossed and Unbought, the title of her autobiography. (One of the funny stories from her bio is when she fought a committee assignment to the House Forestry Committee.)
Carol Moseley Braun - First African American Woman Elected to the US Senate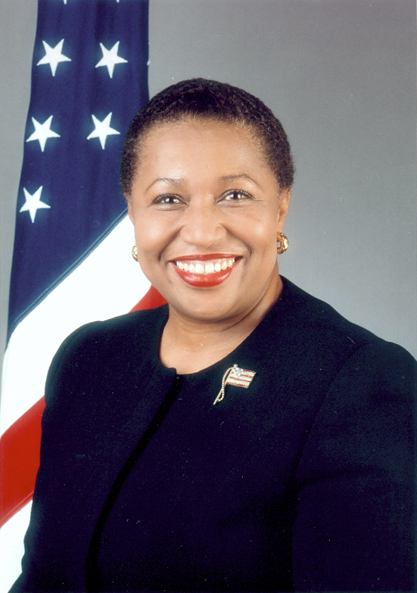 Carol Mosley Braun as Ambassador to New Zealand A lawyer and a local politician, Carol Moseley Braun was the first African American woman elected to the US Senate. She supported work on issues important to the Illinoisans who elected her and to the nation, including gun control, civil rights, historic preservation of Underground Railroad sites and women's rights. She later served as Ambassador to New Zealand and Samoa (1999-2001) and ran for president in 2004.


Ilhan Omar - The First Somali-American Member of Congress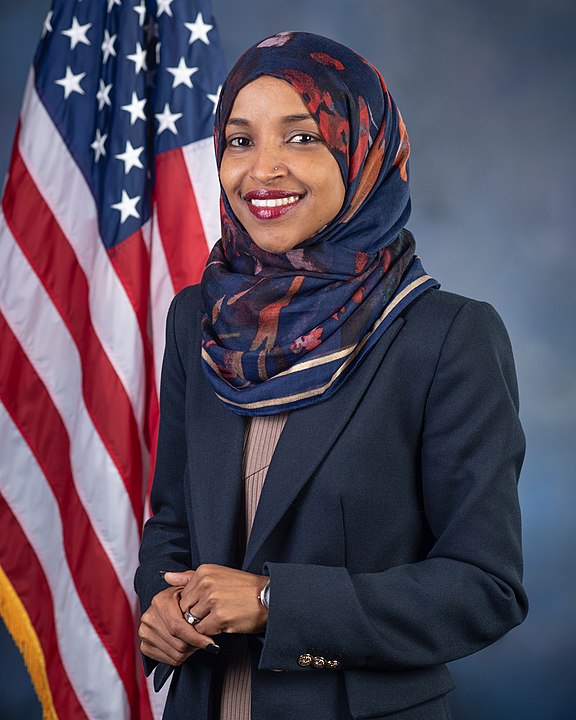 Ilhan Omar, US Congress portraitIn 2018, Ilhan Omar won House District 60B in southeast Minneapolis with 80 percent of the vote and is the first woman of color to represent Minnesota. Her mandate is education, alleviating student debt, living wages, immigration, climate change and resisting division.
https://creativecommons.org/licenses/by-sa/3.0/