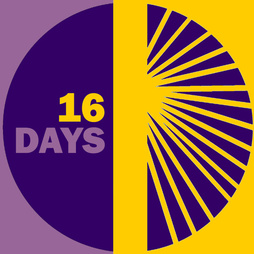 FAWCO joins thousands of organizations across the globe to demand an end to violence in their communities as part of the
2012 16 Days of Activism Against Gender Violence Campaign
. In the Fall, FAWCO's Ending Violence for Women & Children Team put out a global call to action to FAWCO member clubs to participate in this campaign (from November 25 - December 10) to appeal to governments to respond, protect, and prevent violence against women.
Read the Team article here
Read the Team article here
. We thank the clubs that have joined the campaign by holding a discussion of the book Half-the-Sky by Nicholas Kristoff and Sheryl Wudunn. Please let
know if you are planning this book discussion even if it's after December 10.