Amsterdam's Red-Light District May Go Dark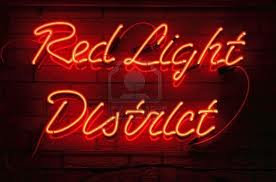 Amsterdam's red-light district is increasingly a hotbed for modern day slavery and a destination for human trafficking. The past 20 years have proven that legalized prostitution is not all it was touted to be and this popular destination has learned some hard lessons about sex tourism, which now attracts as many visitors as art galleries and canals. Hopefully, the Netherlands will ultimately follow Sweden and Norway who have had great success reducing trafficking and slavery by criminalizing the buying of sexual services.
Click here to read more about this latest news.
Erica Higbie, EVAWAC Co-Chair
October, 2012