By Chau-Jean Lin, AWC London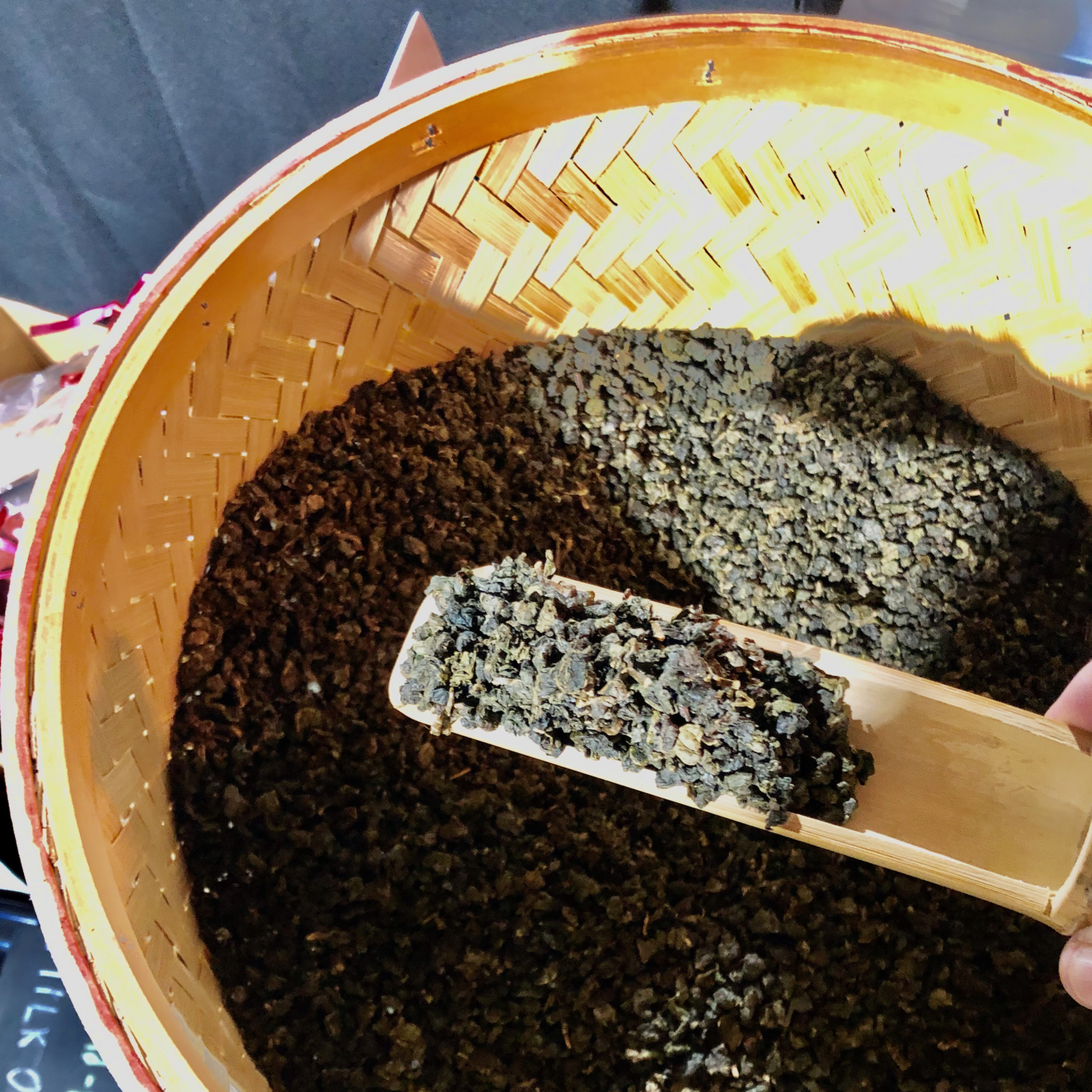 In the midst of the hot, sweltering Florida summer in the 1980s, at the height of big hair, overly large shoulder pads, and extra high-waisted pleated pants, my mother served me piping hot oolong tea brewed from loose-leaf tea leaves handpicked from my grandfather's tea farm in Taiwan. The tea my mother served was not fashionable. It was definitely not the sweet tea served in the large frosted plastic glass with the red swirl straw at pancake restaurants, nor was it sun tea – that popular and uniquely Southern tea brewed in the sun from a teabag served at neighborhood pool parties alongside Kool-Aid and Capri Suns.
I was a budding teenager back then and never gave the tea my mother served a second thought. I just thought my parents were strange for serving me hot tea in Florida, but then again, they thought people were odd for brewing tea in the sun and sweetening their tea. "To each their own," as my dad would say, and he was right on the mark when speaking about tea, especially if you consider tea preferences around the world today.
Now that I work in the tea industry, those childhood memories of drinking different types of tea have served me well. The way people drink tea is quite embedded in their culture, history and traditions, so one cannot judge another by the way he drinks his tea. Across the world, the variation of tea drinking is quite vast. In India, for example, tea is heavily sweetened and brewed with spices. Certain coffee chains have replicated this chai and popularized this tea around the world. Likewise, the British have a cuppa with milk and sugar – a tradition that has carried from a time when the price of tea was so high that additives were often added to it that made it taste bitter. In contrast, you would never find sweetened tea in the tea ceremonies of Japan, which are rooted in Buddhism. The matcha tea used in these ceremonies is made from leaves that have been harvested on certain days in the spring and milled at a certain rate to retain their bright green color. So, on reflection, who is to say what is the right way to drink tea?
Since those summer days in the 1980s, tea and the state of tea drinking around the world has certainly evolved. I never thought I would overhear the words "chai" and "skinny latte" in the same sentence in a café; nor could I imagine that someone microwaving teabags on TikTok could cause a slight diplomatic row on the Internet. Whenever I see a new bubble tea stall popping up in London these days, I do wonder what the world will bring next in the world of tea. Only recently did the oolong tea that my mother served to me in the 1980s become popular in the USA and around the world. Who knew my mother was bucking the trend on tea back then? But then again, who knew we would be sitting in the middle of a pandemic in 2020 and increasingly turning to tea for comfort?
Resources:
16 Benefits That Put the "Ooh" in Oolong Tea- https://greatist.com/health/oolong-tea-benefits
Listen to a podcast I recorded with Professor Roger Kneebone https://rogerkneebone.libsyn.com/chau-jean-lin-in-conversation-with-roger-kneebone
9 Health Benefits of Green Tea
Photo Credit: Courtesy of www.marulin.co.uk