by Sheila Doucet, AAWE Paris
I am not a gardener. I live in an apartment, right smack dab in the middle of Paris. Once, however – inspired by the majesty of a tree-lined avenue of jacaranda trees in full bloom – I returned from vacation with a packet of seeds and promptly set about the business of starting a forest. From one packet, dozens of shoots (surprisingly!) sprouted, which I dutifully transferred into clay pots containing the recommended soil combination. I watered and shifted them around the apartment to maximize the suggested amount of sunlight, and they grew. As they strengthened and continued to grow, I presented tiny saplings to friends – because abundance is the first of many gifts Nature symbolically bestows on us with its seeds.
Abundance
Plants are the foundation of the food we eat to sustain our lives, and Nature delivers these envelopes of life force in abundance.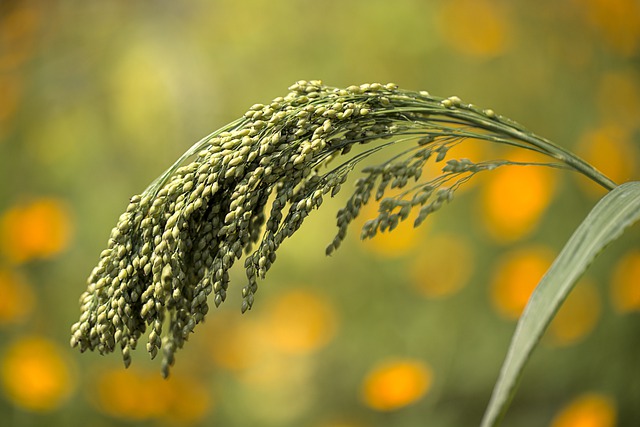 A perfect illustration of this are millets, a highly nutritious group of small-seeded grasses that have been cultivated for both food and fodder since ancient times. The oldest evidence for one variety, finger millet, dates to 3000 BCE in present-day Sudan, where it was domesticated. These cereals may, in fact, have been one of the first grains harvested by humans as food, and they remain a staple for people living in regions of Africa, Asia and parts of India – which account for 80% of the world's millet consumption. Millets are easily digested and are rich sources of minerals and micro-nutrients. If you picture a long slender stem culminating in generous filaments containing innumerable small seeds, you will appreciate why the name millet has much in common with the word "mille," or thousand in French. Its very name suggests abundance, and under the right conditions, quantities enough to sustain the population.
Exponential abundance
When you cut into any member of the Cucurbitaceae family – pumpkins, squash, cucumbers, melons – you will find the potential for abundant harvests for years to come. It has been estimated that there are between 200–800 seeds in an average pumpkin. If you were to plant half of those seeds, even by a conservative estimate, in addition to enjoying a bountiful harvest of fresh pumpkins, you could conceivably harvest another 1000 seeds in the following growth cycle. The number of seeds available for each consecutive planting grows exponentially – if we allow Nature to work its marvels.
Creativity
There is poetic beauty in the fact that this life force is delivered to us in a variety of ways (wind, gravity…) and "packages" from the infinitely small to the comically large. Orchids –which are the largest family of all flowering plants with more than 26,000 species – feature the smallest seeds, weighing approximately 10 billionths of an ounce (about the size and weight of a speck of dust). The wind magnanimously disperses clouds of these microscopic seeds over long distances, and because of their light weight they have an increased chance of encountering a favorable environment in which to eventually germinate. On the opposite extreme, the seed of the Lodoicea maldivica palm tree, known as the double coconut or coco-de-mer (or the wildly suggestive "coco fesse" in French, as it resembles a human backside) is the largest known seed, weighing approximately 20 kilos (40 pounds). Beware should you find yourself under the palm tree when it falls.
Accumulated expertise
Based on current research, archeologists generally agree that humans have practiced organized agriculture – or plant domestication – for approximately 10,000–12,000 years. Some estimates range up to 70,000 years. However long the timeframe, farmers have sown and keenly observed a multitude of variables: the suitability of the soil for a particular plant, the necessity of adding soil amendments – and discerning the specific ones – the timing of planting and harvesting, evaluations as to how plants react under climatic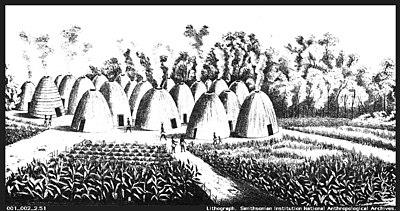 conditions, and aesthetic characteristics such as taste and appearance. Having amassed this enormous store of information, farmers traditionally then selected seeds from their best plants which expressed "desirable traits," stored, saved and – more often than not – shared a portion of those seeds for succeeding harvests. Corn, for example, was not "discovered." Rather, its ancient ancestor has been traced back to the teosinte plant, which is still found in the Balsas Valley in Mexico. The long grass is comprised of multiple stalks with a single "ear" of one line of triangular seeds linked to a stem. Those kernels would break a human tooth! It took painstaking diligence to coax out the soft, juicy kernels we appreciate today. This exemplifies the fact that individual preferences not only became the basis for local or regional foods, but also co-evolved with and adapted to different tastes as well as different environmental settings. Seeds are therefore inherently an expression of a particular locality where that crop has been consciously nurtured by individual farmers. Our palates and plates stand on the shoulders of this accumulated expertise.
Honor a place or an event
Have you ever heard of the "Mortgage Lifter Tomato"? Strains of seeds ofttimes have whimsical names which refer to a specific place or which recount a unique story, underscoring how deeply rooted they are in a particular location. The "Mortgage Lifter Tomato's" story began in the 1930s, when a home gardener living in mountains of West Virginia (USA) wished to develop a big, meaty tomato which would help families survive the Depression. The first year, he crossed four of his largest tomatoes and continued the process until he landed upon his signature specimen. He subsequently sold the seedlings for $1 each and in six years, he'd earned enough money to pay off his $6000 mortgage with the proceeds. Ergo, the "Mortgage Lifter" tomato cultivar legend was born.
Cultural identity & transmission
The Popol Vuh is the sacred book of the Mayan People. In its creation story, corn and its seeds exemplify the essence of who the Mayan people are. The gods created and destroyed the human race twice before successfully forming bodies out of a maize-based paste, symbolically linking the sacred sources of the Mayan community with a seed crop, maize, or corn. Corn – with its 59 purple, white, blue and yellow varieties – remains a staple in the Mayan diet to this day.
Diversity
As alluded to earlier, one farmer may wish to increase yield at all costs. Another strives to adapt the crop to a north wind facing field. A cook favors a taste for a signature dish. Another, the plant's ability to successfully weather a drought. These are only a few of the reasons why a particular seed has been selected, passed down over time and today contributes to the diversity of our seed choices. However, this wealth (in taste, color etc…) and depth (in the number of varieties) have unfortunately been compromised. As shown in the above diagram, between 1903 and 1983, it is estimated that the US lost 93% of variety in its food seeds primarily pushed by the industrialization of agriculture. To give an example, in 1903, we had almost 500 varieties of lettuce. By 1983, we had just 36. Radishes, peas, and beets have fared no better. (Check out this great infographic which illustrates the difference in number of seed varieties available! Click on the "arrows" icon in the left top corner of the info graph to make full-screen.) With that loss, our collective ability to draw upon this treasure of knowledge as we move forward into uncertain climatic conditions is wildly compromised.
Resilience
Since the 1970s, there has been a steep decline in the number of traditional varieties available across the globe, particularly in areas impacted by the "Green Revolution." One extreme example is the fate of the rice crop in India. Although these are only estimates, approximately 100,000 traditional varieties continue to be held by farmers while around 300,000 – which took several thousand years to evolve – are now extinct. Government policies encouraged farmers to switch to hybrids described as "high yielding" to be farmed as a monoculture. Eventually, the soil became depleted, yields declined, fertilizers and water inputs had to increase to maintain output which increased the farmers' costs. Farmers fell into a cycle of debt and, unfortunately, suicides became an epidemic in certain communities. Aside from the individual dramas invoked, collectively, this means that as we face increasingly uncertain climatic conditions, we enter the fight with a dramatically reduced palette of germplasm* (*"living genetic resources such as seeds or tissues that are maintained for the purpose of animal or plant breeding"…. Wikipedia). We must support and encourage traditional farmers and their heritage of seed saving in their critical tasks.
Thankfully, there is a growing movement across the globe amongst individuals, farmers, a myriad of community-based organizations and community seed banks who are committed to saving seeds and sharing this invaluable resource with the world. After a super-cyclone in 1998 devastated farms along the Bay of Bengal in India, one such organization, Navdanya (founded by world renowned environmentalist Dr. Navanda Shiva) distributed saline resistant strains of rice to lands which had been invaded by salt water during the storm. Scientists originally predicted that the affected lands would remain infertile for at least a decade. However, with the saved saline resistant seeds, small scale farmers bounced back within three years.
Nutritious food
Seeds are the bedrock upon which we cultivate our food. From all four corners of the world, one fundamental avenue humans use to express and transmit culture is in the food we serve our families. The very plants we ingest form the basis of our nutrition and ultimately impact our health. With the introduction of an industrial, fossil fuel based agricultural model - based on fertilizers, pesticides and fossil fuel dependent machinery – the past 100 years of agriculture has undergone a more rapid transformation than during the prior 10,000 years. It is no wonder that this oil based agricultural system also results in "destroying biodiversity of our seeds and crops, soil biodiversity, killing pollinators, and destroying water resources. It is also responsible for 75% of the disease epidemic related to bad food produced by oil." (extract: "Seeds of Hope, Seeds of Resilience"). From this perspective, our very existence depends upon fully embracing wholistic agricultural systems such as organic farming, agroecology, forest gardens and any other system whose fundamental premise is to work with Nature rather than a dependence upon products designed to kill (pesticides, fungicides).
Plants and the seeds they emerge from are Nature's gift to humanity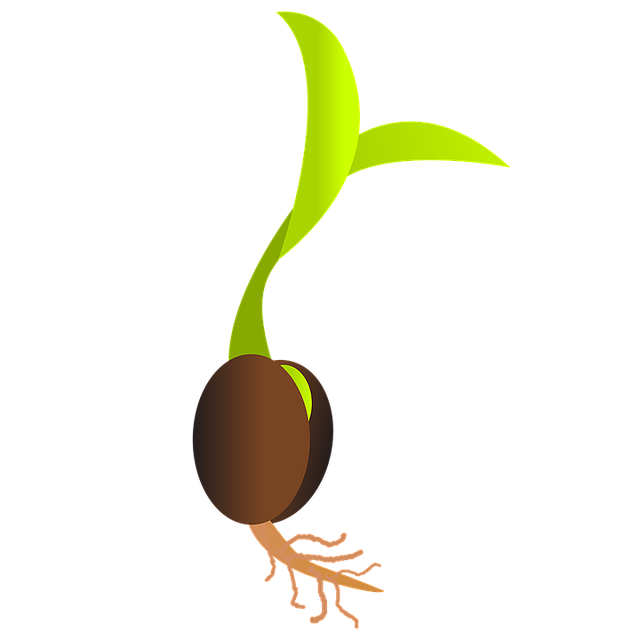 Approximately 300 million years ago, angiosperms – the first flowering plants – appeared on earth. They have since evolved into the most diverse group of land plants with 64 orders, 416 families and an estimated 300,000 known species. This is life unfolding from life itself so that we, too, can admire a stunning row of jacarandas on a sunlit afternoon. So that we, too, can grow a backyard garden. So that we, too, can support our local organic farmers. In Sanskrit, the word for seed is "Bija," which literally means "that from which life arises on its own forever and ever." If we are to respect the integrity of Nature, we must once again recognize, celebrate and recenter the importance of seeds in our agriculture – for our lives, for the health of our families and for the health of the planet.
Sources and for further information
Articles:
"Five reasons why seed diversity is good; Five problems with corporate seeds" (Global Justice Now, February 2015)
"Orchids: nature's little treasures", by Wolfgang Stuppy (Kew Royal Botanical Garden)
Mayan Creation story, University of Texas
"Seeds of Hope, Seeds of Resilience: How Biodiversity and Agroecology offer Solutions to Climate Change by Growing Living Carbon, Dr. Vandana Shiva (Navdanya Institute)
Books:
The Botany of Desire: A Plant's-eye View of the World by Michael Pollan
The Seed Underground: A Growing Revolution to Save Food by Janisse Ray
Seedtime: On the History, Husbandry, Politics, and Promise of Seeds by Scott Chaskey
Films:
Seeds of Freedom Trilogy, Gaia Foundation
With three 30-minute documentary films – Seeds of Freedom, Seeds of Sovereignty and Seeds of Justice – The Gaia Foundation and their global partners explore the ways in which the industrial agricultural system, and genetically modified (GM) seeds in particular, have impacted upon the agro-biodiversity evolved by farmers and communities around the world over millennia.
Photos:
Indian village drawing: Smithsonian: Public domain
Photo of Mayan Corn God: Sheila Doucet
All remaining photos: Pixabay