by Anne van Oorschot, AWC The Hague
COP26 has been delayed due to the COVID-19 pandemic, but we cannot postpone the climate emergency! Momentum has to be not only maintained, but intensified. That is the key message of the virtual meetings that took place at this interesing Sustainable Innovation Forum on November 16–20. Many interesting speakers from government, industry, the private sector and NGOs participated.
Each day of the Forum had a different theme:
Climate Policy and Finance – Monday, November 16
Energy Transition – Tuesday, November 17
Wednesday, November 18 had 2 different sessions: The Youth Agenda and Future Mobility
Industry Transition – Thursday, November 19
Land Use and Agriculture – Friday, November 20
All of the sessions were recorded and transcribed and can be watched On Demand after the event. I registered and followed the sessions on Tuesday and would like to share some of the key points I took away from the interviews and panel discussions.
Energy Transition – Tuesday, Nov. 17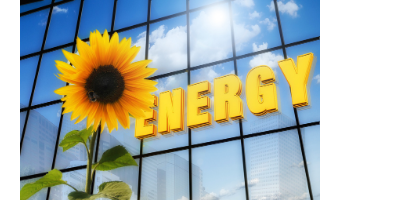 The world is experiencing a rolling apocalypse of climate disasters! The post-corona recovery plans must align with energy transition plans to kick-start us in our transition from a gray to a green economy. Unfortunately, many countries will be worse off after the pandemic as they have used COVID-19 as an excuse to postpone sustainable action. However, investing in green initiatives during a financial crisis pays off.
What is needed?
Big investments in renewable energy.
Accelerate the creation of a major infrastructure for using renewable energy (existing pipelines will not work for electricity.)
Disassemble the fossil fuel networks.
All economies will need to become 0-net emission economies – the only question is when. Start early!
What's next in the Clean Energy Transition?
Existing energy systems will need to be changed, and that is costly and cannot be done fast enough. There is also a big gap in the energy needs currently provided by fossil fuels and what can be provided by renewables. How to meet this gap? In the meantime, the less polluting option of natural gas can be used. An additional advantage of natural gas is that it can make use of existing pipeline infrastructure.
Another option that can make use of the existing pipelines is hydrogen. It is a carrier of energy rather than a source of energy, and it can store excess energy created by renewable sources, which is a needed aspect. Renewables need a dependable friend to store energy, and hydrogen could do that. While the knowledge of how to utilize hydrogen is available now, it is very costly; banks need to help getting the costs down and see it as a new chance for investors. Governments also need to assist in the development of production capacities and make sure that regulations act as a catalyst rather than a hindrance to allow faster development.
Green collar jobs are needed! A massive energy transition is needed, and job creation is the key to realizing this. We need to start training these new skill sets, keeping in mind that 50% of the jobs needed are not highly skilled.
Energy Efficiency
Energy efficiency has multiple benefits, and it is the first line of defense for emissions reductions. It can and should constitute the largest share of the savings, and can provide 40% of the emissions reductions we need.
The technology needed to make these improvements already exists – the challenges that keep them from working are mainly financial. There is a lack of investment, partially because investing in a renewable project, such as a wind farm, is more tangible and attractive than an "energy efficiency" project.
What is needed?
Commitment matters – organizations that make a conscious commitment to increase energy efficiency are twice as likely to achieve it.
Financing is needed.
Political will is needed – this should be easy, as a huge number of new jobs are needed, all of which would be locally situated.
Energy efficiency also improves air quality (power plants produce a lot of emissions.) Efficiency gains can also increase the overall quality of lifestyle and health by 10%.