compiled by the Education Team
Click on the links below to see what's been happening in the world of education this month!
Children Back in School after Cleanup in Traumatized Ukrainian Village
Click HERE to read the article from The Guardian on students' enthusiasm as they returned to school in Novyi Bykiv!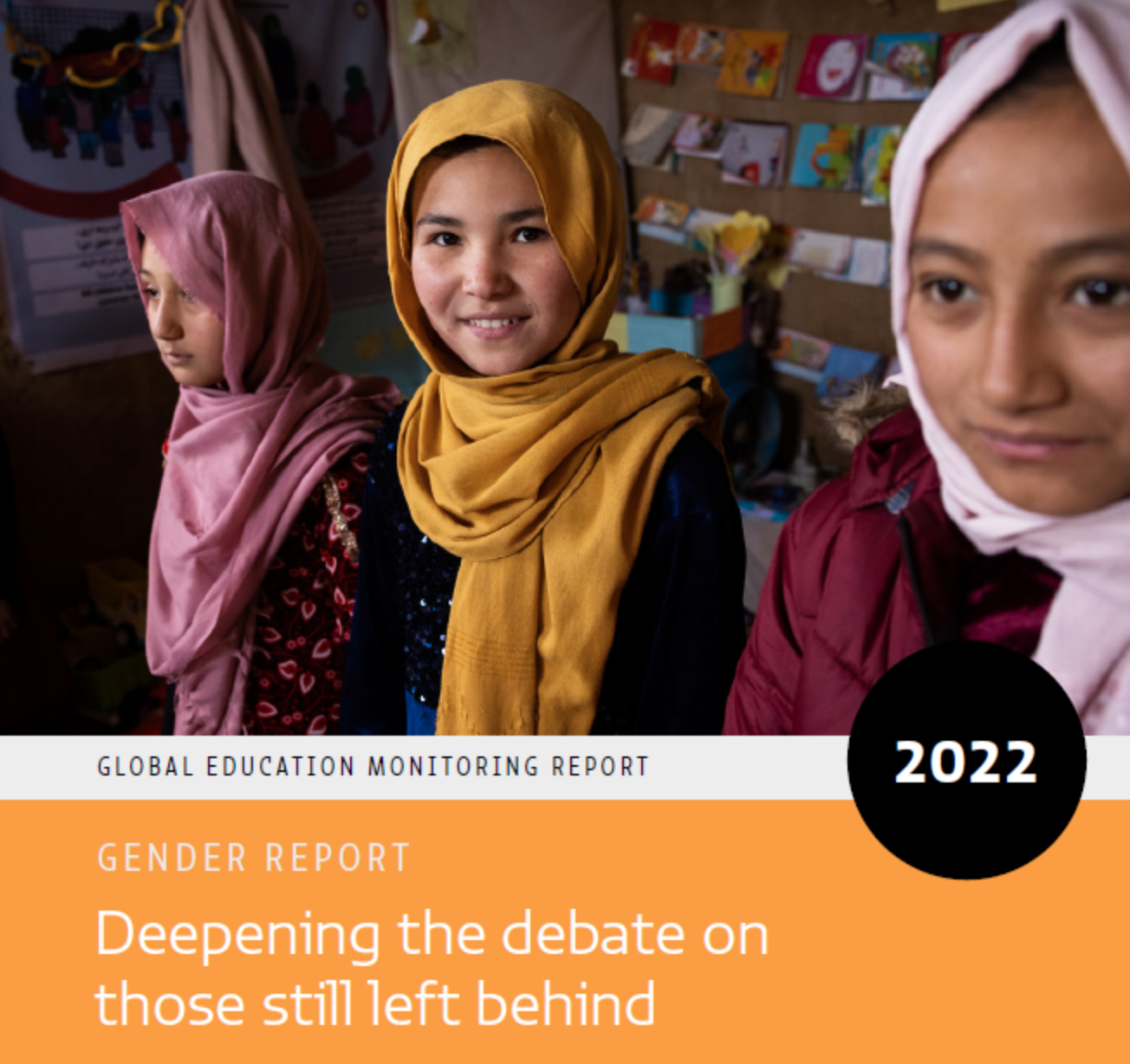 2022 UNESCO Global Gender Education Report: Deepening the Debate on Those Still Left Behind
"The 2022 Gender Report presents fresh insights on progress towards gender parity in education with respect to access, attainment and learning. It showcases the results of a new model that provide coherent estimates, combining multiple sources of information, on completion rates. It also reviews the results of learning assessments released over the past 18 months, which present an almost global picture of the gender gap in reading, mathematics and science achievement in lower and upper primary and lower secondary grades. They provide a baseline against which to assess the impact of COVID-19 on inequality when post-pandemic data start being released next year."
For the full report, click HERE.
Theirworld Update
Have a 21–28-year-old in your life looking to make an impact on educaton around the world? Check out the Global Youth Ambassador program from Theirworld! Click HERE to meet this year's ambassadors and to find out how your twenty-somethings can apply. From Theirworld:
"Meet the new recruits to Project Amplify – Theirworld's initiative to help young activists make their voices heard even more strongly for action on education. They're aged 21 to 28 and are all part of Theirworld's Global Youth Ambassador programme – a network of almost 2,000 young campaigners. The 2022 Project Amplify cohort comes from as far apart as Peru, Nepal, South Africa and Azerbaijan. Our media and communication skills training will help them become even more confident advocates for education by telling their stories more effectively in their communities and beyond."
Also, check out the online videos made by SKILD with support from Theirworld that have helped parents of children with learning difficulties in Lebanon!
Update from The Georgetown Institute for Women, Peace and Security
"On Tuesday, the Taliban dissolved five key departments, including Afghanistan's human rights commission, deeming them 'unnecessary' in the face of a financial crunch. This is the latest in a series of disastrous decisions that undermine human rights and democratic institutions in Afghanistan. All Afghan women must now cover their faces in public, with penalties imposed on women's relatives and employers if they do not comply. Girls above sixth grade are banned from attending school, and women can no longer travel unless accompanied by a male relative. The Taliban has broken every promise made to the international community to respect and protect women's rights. We must not sit idly by while the regime rolls back hard-won human rights protections and destroys Afghanistan's independent institutions.

Distinguished experts from the Onward for Afghan Women network offer actionable recommendations to the international community to halt the rollback of human rights."