solicited by Juliet Cutler, FAUSA
As a follow-up to the Education Team's book discussion on Among the Maasai with author Juliet Cutler, J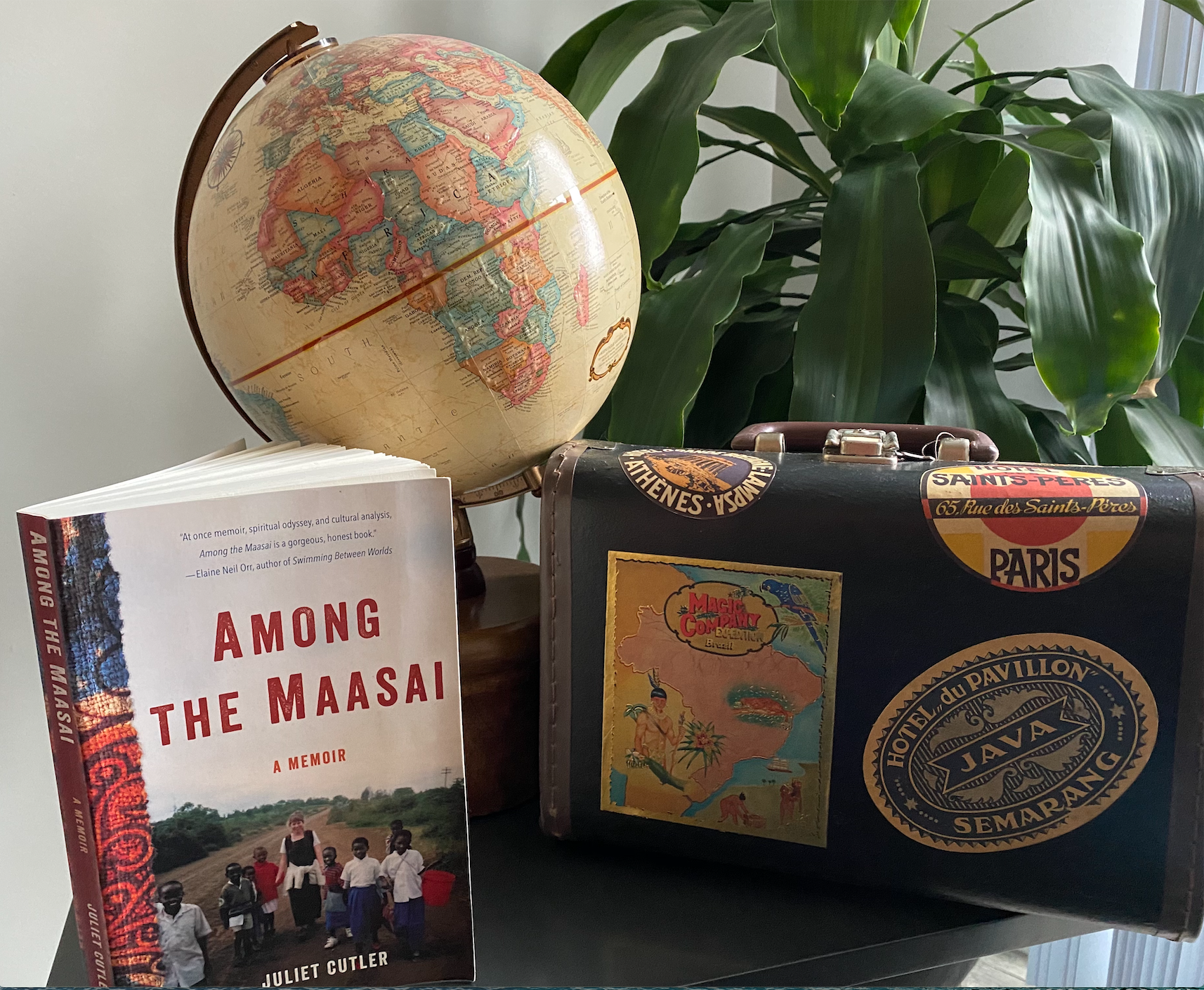 uliet has reached out to the Maasai Girls School to solicit thoughts from the girls on their lives in and out of school. We are honored to share these thoughts with you. If you are inspired by Mary's story and want to share a part of your world with her and her fellow students at the Maasai Girls School in Tanzania, we are thrilled to announce our "Postcards from the World" initiative. Simply send a postcard from the city where you live with a short greeting, noting that your postcard is intended for the Maasai Girls School. The postcards will be collected and forwarded to the school by:
Operation Bootstrap Africa
5701 Kentucky Ave North
Minneapolis, MN 55428, USA
Thank you in advance for helping to expand these students' global views, as they have expanded ours. And now, Mary...
Dear American and International Women's Club Friends,

It is my great hope that you are well regardless of the pandemic. Myself, I am doing fine. I bring you greetings on behalf of myself and the students at the Maasai Girls School in Tanzania. I would like to share a little bit with you about my life here.

I am a Maasai girl coming from a family of seven children — four girls and three boys. I'm the first born, and now I'm 19 years old. I grew up in a village in northern Tanzania called Loolera. When I was six, my mother wanted to take me to school, but my father refused. At that time, I used to cry seeing young children going to school, upset that my father was preventing me from going to school. The only reason why he was doing so is that in our Maasai community, girls are not allowed to go to school due to the fact that they are there to grow and get married. Before marriage, they are there to perform all home activities together with their mothers.

As days went on, my mother started to insist that my father take me to school. She herself did not really understand the advantage of taking a girl to school, but she was seeing leaders in my community talking to people and asking them to send their children to school. She did not want any conflict with the community leaders, so she wanted to send her children to school.

After one year passed, one day my mother went to a police station to ask for help because my father would not allow me to go to school, and I was crying every day because I wanted to go. At last, my father agreed with my mother not because he liked it, but because he did not want a problem with the police. So I started primary school in 2008.

In 2014, when I was about to finish primary school, one of my aunts told me to perform poorly on my national exam so that I would not have to go to secondary school. She wanted me to get married. At that time, I was 13 years old. I pretended to agree with her because I knew my family would force me to get married even before the national exam if they thought I would succeed.

On the day of the national exam, I did what was in my heart because I wanted to go to school. After my exam, my aunt asked me whether I did as she told me to do, and I answered "yes." Yet, I prayed for a miracle that I would have a chance to continue my studies.

Meanwhile, my family started preparing for my marriage to a man whom I did not even know. At that time, my mother had no options to help me continue my studies because my father and aunt had other ideas. In my Maasai culture, men make the decisions over women. My father had already started receiving a dowry for me. As soon as total payment was done, I would have to go to that man.

Just by the grace of God, I saw the village chairman one day, and he told me to go home and get prepared for an interview opportunity the next day for a place at the Maasai Girls School. I had never heard of the school before, but at that moment I was so happy. I wanted to tell my mom, but I realized no one would ever understand me and my mother, and the dowry was almost paid so I decided to run away. I went to the pastor of my church and told him my situation, and he said he would help me. The next day the pastor, the chairman, and some of my primary school teachers contributed some money for me to travel to the Maasai Girls School, and one of the teachers escorted me there. At that time, none of my relatives knew where I had gone. My father, grandmother, and others were looking for me.

After reaching the school, I took an exam and also an oral interview. There were about 125 girls who wanted a place, and the school could only take 60 students. Amazingly, I succeeded in getting a place at the school.

After about two months, I asked a teacher if I could borrow her phone to call my mother. When I talked to her, my mother told me what happened after I left home. My father had threatened to do harm to my mother because he believed she had sent me away to school. The dowry had to be returned so that my father was free from debt.

Life at school was new to me because there were so many unfamiliar things. I worried about who was going to be responsible for my school fees, but I was told that someone had sent a scholarship for me. I felt amazed that somebody would be responsible for another person's needs even without knowing her. Without this help, I don't know where I would be now. According to my Maasai culture, I would probably already have several children.

Many of us at Maasai Girls School have a similar life story, and we are so grateful to have the opportunity to go to this school. Not every Maasai girl is able to get an education and many suffer the consequences of being married while still young and especially to someone who is not of their choice.

When I left home, I was not able to return for four years for fear that my family would not let me go back to school if I came home during a school break. Then my father and mother separated because of the conflict about sending their children to school. Now I am able to visit my mother to see her and my siblings, but still most of my holidays are spent here at school. I am concerned that my siblings will fall into the same trap that I faced. My siblings and many Maasai girls face hardships.

My ambition now is to become a surgeon. After I finish my studies, I want to go back to my village to show them that educating a girl is very important to our entire society. Not only me but also many other Maasai girls here at the school are amazed about the life we are living at the Maasai Girls School. I never thought I would be able to speak fluently in English and write a letter like this.

It is my hope that you will remain well in 2021. Greetings from all of us at the Maasai Girls School.

Yours sincerely,

Mary P.