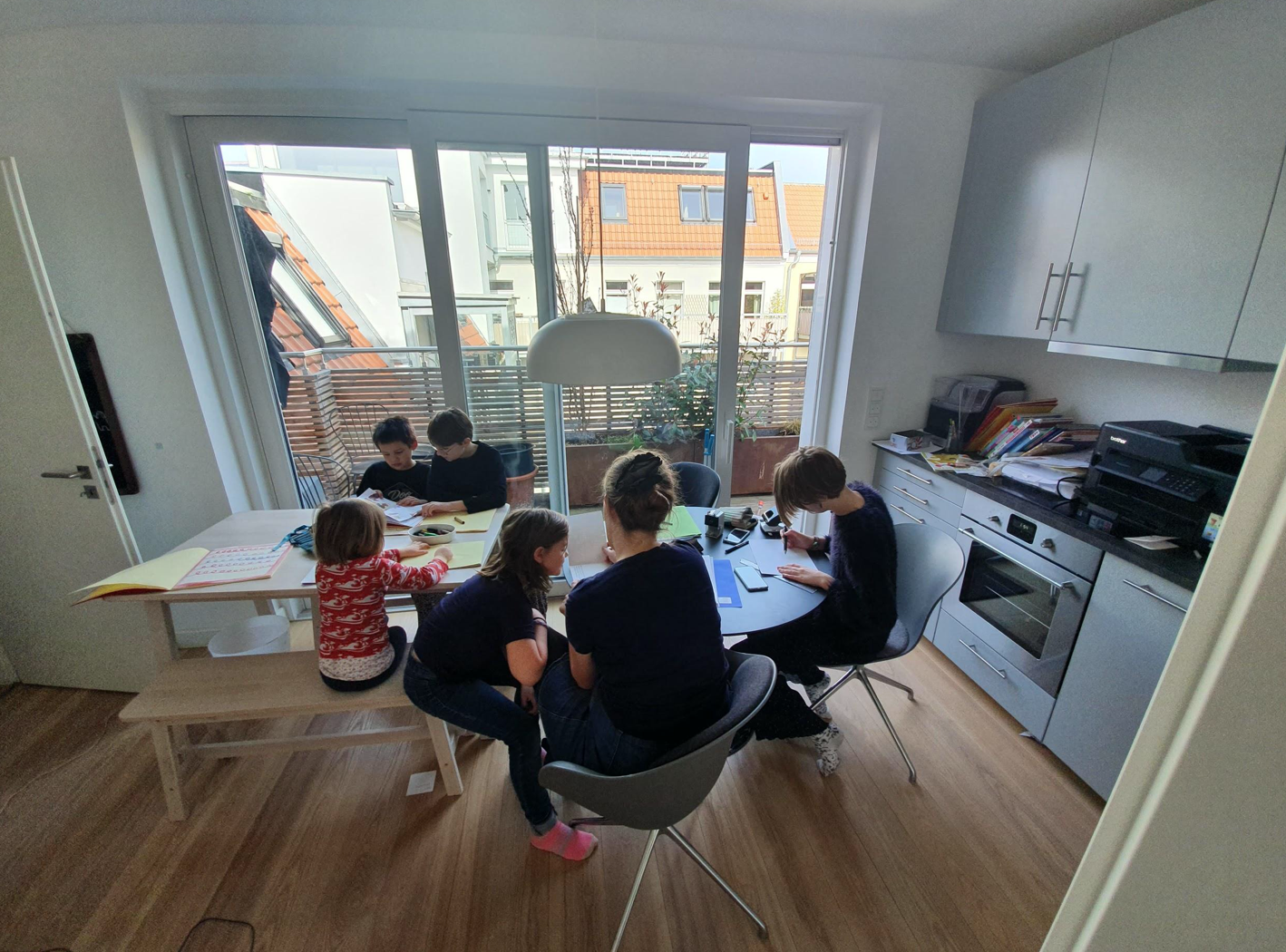 Author's goddaughter and her sisters being homeschooled. Credit: Christopher Plantener
Remember the days when you might have thought homeschooling was a concept only hippies or recluses could embrace? When you thought, "no way would I keep my kids home all day"? Does it seem like a long time ago that you thought, "I'm no educator, I'm just a parent"? For many of us, those days are over. They are a thing of the past. Our new reality means our children are home with us during the day, all day. Their schools are closed. Their teachers are now faces on a computer screen, and you are the teacher's assistant.
In this series of articles, I've curated a list of resources and tools for learning and teaching from home, covering Arts, Books, Cooking, Crafts, Exercise, Math, Mindfulness, Music, Science, Sports, Virtual field trips and Yoga. You may want to embrace these even on the other side of the pandemic! This week's features: Math & Art.
MATH
Does your kid like monsters, Legos or playgrounds? Click HERE for those and other fun resources to keep your child engaged in math, including a teacher-recommended list of 60 websites!
ART
From Lunch Doodles with Mo Willems to virtual tours of the Metropolitan Museum of Art, these resources will keep your kids' creativity flowing! Click HERE for the full list of resources!
BONUS FUN – VIRTUAL FIELD TRIPS!
Cabin fever gotcha down? Click on the resources below to "get away from it all" for awhile!
From The Educators Spin On It – 30+ fun virtual field trips!
And Animals!
Here's a list of more zoos with webcams to explore.