Spearheaded by Arandeep Degun with the support of fellow AIWC Cologne members Mary Dobrian, Janet Davis, Sally Webersinke and Carol-Lyn McKelvey, the project had a great start. The first workshop, the World Wise School, ran for four sessions in April/May. The bright and enthusiastic participants were children of AIWC Cologne members and selected students from the International Friedensschule Koeln (IFK).
During the workshop the participants learned about the location of various countries of the world. The students then did more in-depth research on Nepal, Pakistan and Thailand, and presented fun and interesting facts about these countries including languages spoken, cultural aspects and global issue. For example, using the technology available and worksheets prepared by the facilitators, they compared a "Day in the Life" of Laddawadee Maroomdee (Thailand) and Rajbanu (Pakistan) with their own. The students were also able to identify the flag, capital and how to say "hello" from the country they were exploring.
Keeping global issues faced by these countries in mind, a video of Malala Yousafzai's (the world's youngest Nobel Peace Prize winner) UN speech was shown, leading to a very interesting discussion among the participants. The participants were so impressed by Malala's speech and goals that they unanimously voted to dedicate their small fundraiser to the Malala Fund. The successful bake sale fundraiser took place at the IFK - the students prepared delicious cookies, lovely cupcakes and hot waffles with a "little" help from their mothers, raising 184,70 €. Hurrah!
Taking into consideration the positive feedback received from the parents and the great enthusiasm of the participants, we achieved our goal of increasing awareness of global issues. This was made possible with the cooperation of Internationale Berufsakademie Koeln (IBA) where the workshops were held, the IFK, the students, their parents, and our facilitators.
In addition, the exciting "Bridging Cultures" workshop involving Skyping sessions with students from Kenya is currently in progress. We also will be offering a "Walking for Water" work shop in August. Stay tuned!
— Arandeep Degun, AIWC Cologne
Education Team Co-Chair
1. Early birds working on a world puzzle.
2. Our very own professional educator, Carolyn McKelvey conducting a fun and interesting workshop at the IBA.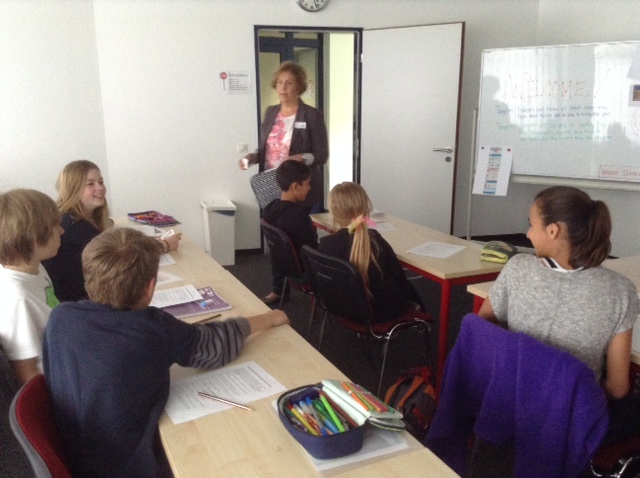 3. Participants selecting a country to "explore".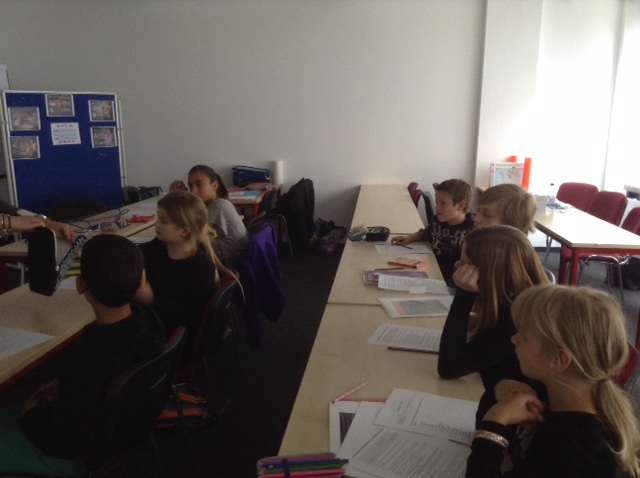 4. WWSW Team of Malala Bake Sale Fund Raisers at the Internationale Friedensschule Koeln (IFK).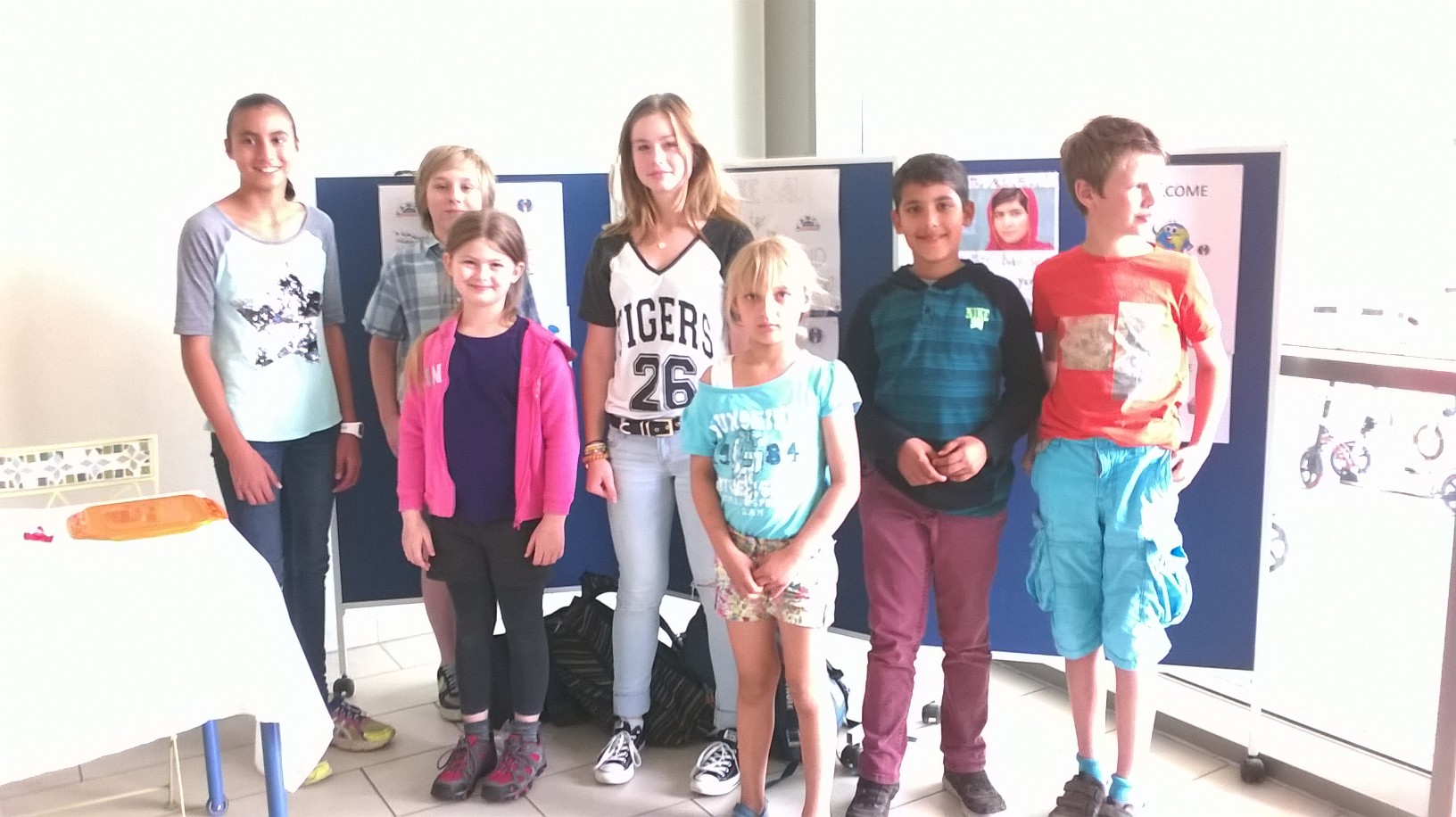 5. Working on the Fund Raiser poster and having FUN baking lovely cupcakes for the bake sale!