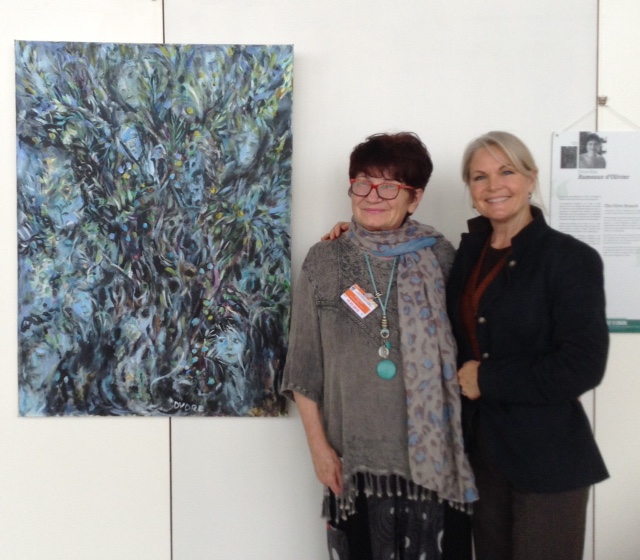 Ms. Casdi, Curator of the Women and Their Olive Trees Project, with Stacy Dry Lara, FAWCO United Nations Representative, Geneva.
The Women and Their Olive Trees is an art project that brings together through art 40 women from Afula, Isreal and surrounding Arab villages. Using the olive tree as the subject, curators, brought women from different backgrounds, who have converging values, who do not share the same ways of socializing nor thinking

tocome together to connect to their homeland and to the olive tree.