Ebony and Ivory Photo Exhibition at Palais des Nations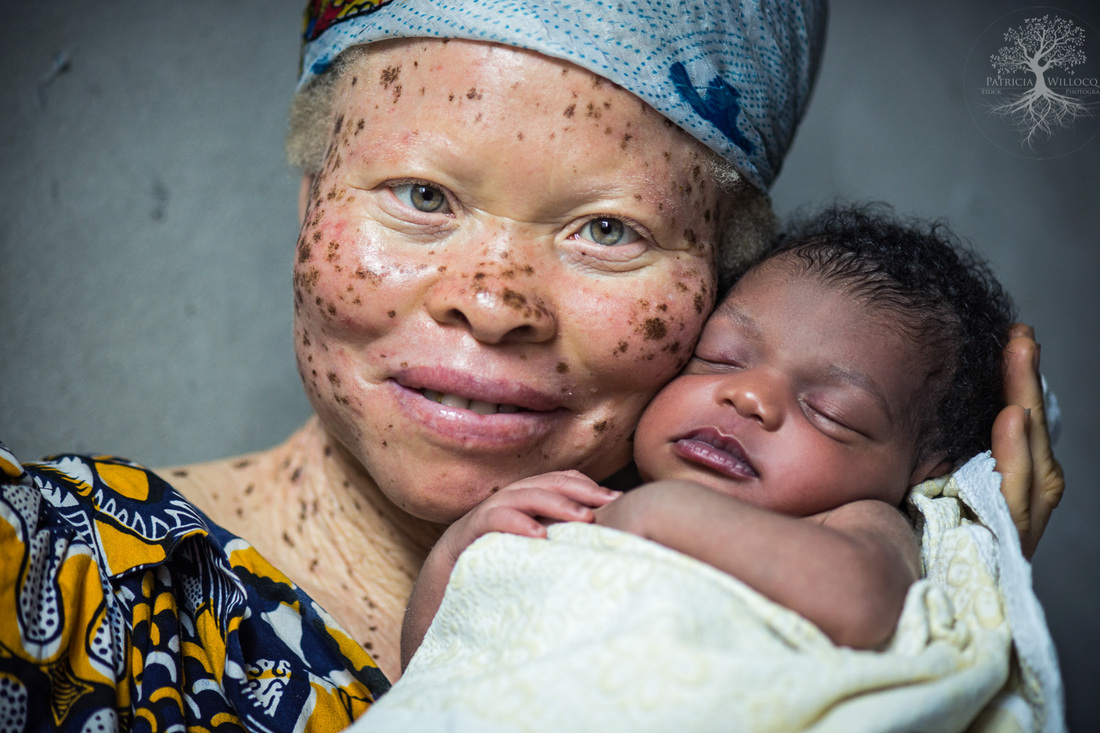 Photo by Patricia WillocqAs with each Human Rights Council, I run between the General Assembly and side events grabbing coffee and the occasional sandwich in between – and I love it. However, one evening during HRC28 I decided to refocus my energy. I attended an interesting cultural event that I want to share with you. The "Blanc Ebène – White Ebony" photography exhibition opened March 16 with photographs from famed Patricia Willocq. (Photos in this blog by photographer Patricia Willocq.)

"Blanc Ebène – White Ebony," highlights issues of the rights of persons with albinism with special focus on those living in the Democratic Republic of Congo (DRC). The photographs are part of a larger essay created by Willocq that show persons with albinism integrated in the societies where they live, protected and cared for by their loved-ones, although underlying rights challenges remain.

I spoke personally with Ms. Willocq, herself born in Kinshasa DR Congo. She left as a child returning 20 years later after the UN Human Rights Council and General Assembly passed their resolution on the rights of people with albinism. She then decided to make the photo essay combined with social activism.

Photo by Patricia Willocq
She explained that she avoids highlighting "miserabalism" and strives to showcase how those with albinism can integrate happily into society. She features women, girls, men, boys, young and old. Her images do subtly alert to the medical issues that people with albinism may face; the poverty that strikes them; and their lack of access to education.

The exhibit will run through March 26 at the Palais des Nations, Building E Mezzanine. June 13th is International Albinism Awareness Day.

Photo by Patricia Willocq
An estimated one in every 17,000 to 20,000 people in North America and Europe have albinism. The condition is much more prevalent in Sub-Saharan Africa, where one in 1,400 people are affected in Tanzania, and as many as one in 1,000 in Zimbabwe and other specific ethnic groups in Southern Africa.
Between 2000 and 2013, the UN Human Rights Office received reports from 15 countries, mainly in Africa, on more than 200 cases of attacks against persons with albinism, such as killings and mutilations, including many violations against women and children whose hands were cut off.
The exhibit is genuine and powerful.

Thanks for reading. Until the next blog – Stacy Dry Lara.
Contact: This email address is being protected from spambots. You need JavaScript enabled to view it.