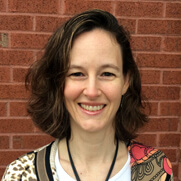 Karen Lewis
Ending Violence Committee Chair, Domestic Violence & AODVC Liaison
FAUSA


Ending Violence Against Women is a Committee of the Human Rights Team, addressing issues of domestic violence and sex trafficking, as well as other forms of violence against women.
The Ending Violence Against Women and Children Team was created in April 2008 to address issues of domestic violence, human trafficking and sexual exploitation in order to increase awareness and empower those women and children affected. Over the years, the Team has put a spotlight on these issues in order to generate discussion about them. We also promote tangible actions that we can all take to help eradicate these forms of violence. When you look at the facts you see that we still have a long way to go.
1 in 3 women has been sexually assaulted in her lifetime;
Rape continues to be used as a weapon during war and conflict;
Globalization and climate change are having the most profound impacts on women and children who are disproportionately displaced and left without options;
Gender-based violence is an affliction that millions of women and children suffer in silence and shame. Many become victimized by those who are supposed to love and protect them.
Get Help!
FAWCO supports the work of partner Pathways to Safety, which offers services to Americans abroad who may encounter violence in any form- in their home, their workplace or stranger violence. The mission of Pathways is "We educate Americans traveling and living abroad, giving them tools to stay informed about gender-based violence, and we empower victims to survive and heal."
Despite cuts in funding, Pathways continues on a path forward. For help within 72 hours, email to: or call 833-SAFE-USA
Callers will not be charged for the calls, however, if calling from a cell phone, plan minutes may be used. Contact your cell phone service provider to check if minutes would be used on your plan. For more dialing instructions and emailing instructions, visit the website.
Domestic Violence Resources
No More Foundation has a resources directory for 195 countries in the world. Read more here.
For a worldwide listing of domestic violence agencies, see the Hot Peaches website.