Meet the Board 2013-2015
The Board of Directors - President, the three Vice Presidents, Secretary and Treasurer are elected at the Biennial Conference and normally serve for a two-year period, as does the appointed Parliamentarian. The FAWCO Foundation President has been invited to participate in FAWCO Board discussions and meetings. There is a limit on the number of terms a board member may serve.
President
The FAWCO President is responsible for FAWCO's strategic development in consultation with the Board based on FAWCO Mission Statement, approved Resolutions & Recommendations as well as current Board goals. In addition, the President coordinates the work of Officers, U.S. Liaison and UN NGO Director. contact:
Emigrated
from Vietnam at the age of 12, My-Linh Kunst (AWC Berlin) considers Washington DC her home. She obtained her BS in Management Information Systems and Finance from the University of Virginia's McIntire School and an MBA from the Wharton School. After 18 years in management consulting, My-Linh is now a portrait photographer, her first book Beyond Borders: Portraits of American Women from around the World, featuring inspiring FAWCO women, was published in 2008 and the exhibition has been in Seoul, Berlin, Paris, and The Hague. My-Linh has held Board positions in several FAWCO clubs including being president of AIWC Cologne. My-Linh was 1st VP Communications on the FAWCO Board 2009-11 and President since March 2011. She has lived in 7 countries, speaks 5 languages, is married to her German husband Matthias and has two young sons, Manuel (10) and Marlow (7).
First Vice President

The 1st VP is responsible for communications - the FAWCO website (www.fawco.org), our semi-annual newsletter the FORUM, advertising and sponsorship, and public relations. contact:
Monica Jubayli (AWC Lebanon) graduated with a double major in History and Geography from the University of California, Davis. In 1972 she spent one year abroad at the American University of Beirut (AUB) in Lebanon studying Ancient History and Archeology. Thirty-nine years later, she is still in the Middle East, having married a Lebanese graduate student in 1974. They have four adult children all over the globe. Monica earned a Masters in Education (Teaching English as a Foreign Language) at the AUB and continued to teach throughout the years, from middle school to university. Since 2001 she has been teaching scuba diving and is an IANTD Instructor Trainer. She has been the President of AWC Lebanon and upon her move to Dubai, brought AWA Dubai back to FAWCO and has been serving as their FAWCO Rep.
Second Vice President
The 2nd VP is responsible for member clubs relationship management - she liaises with club presidents, club FAWCO reps and regional coordinators. She manages service offerings to our member clubs, such as expat issues and club workshops, publishes the monthly FAWCO electronic newsletter "News-in-Brief", and attends regional meetings. contact: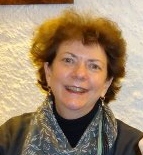 A native of Mansfield, Ohio, Sallie Chaballier (AAWE Paris) has lived in Paris for over 25 years. After earning a B.A. in Russian Studies from Yale University and an M.A. in Soviet Studies from Harvard University, she worked for many years as an analyst of Soviet politics for the research divisions of Radio Free Europe/Radio Liberty in Munich, Paris, and Washington. She and her French husband François-Marc have two sons, Benjamin and Alexander. Sallie has long been an active volunteer in the Anglophone community in Paris, above all with AAWE where she served in a number of roles, including President between 2008 and 2010. Sallie has been involved in FAWCO since 2007 as part of the Education Task Force, Finance Chair, member of the Archives for the Future Committee, member of the Resolutions and Recommendations Committee, and as 3rd VP from 2010 to 2011.
Third Vice President
The 3rd VP is responsible for the Target Program, the FAWCO Youth Program, FAWCO's Global Issues Task Forces, the U.S. Issues Committees and the Administrative Committees. contact:
Laurie Richardson (AWA Vienna) was born in Pittsburgh. She graduated from Georgetown University's School of Foreign Service, then worked for an international development consulting firm in Washington, DC and on USAID-funded projects in Sri Lanka. Laurie also has experience as a development project manager in India and Pakistan. She received a Master's degree from the Yale School of Management, then lived in New York City and worked on a comprehensive study of corporate social responsibility and community engagement. While serving as Training Program Manager for the Corporation for National Service/AmeriCorps based in Washington, DC, she met her Austrian husband Friedrich. In 2006, the family, now including son Lucas, moved to Vienna. Laurie has been involved with AWA Vienna since 2007, first as co-editor of the book Living in Vienna, then as Vice President for Programs and finally President from 2010 – 2012. For FAWCO, she serves as UN NGO Rep in Vienna, and chaired the 2013 – 2015 Resolutions & Recommendations Committee.
Treasurer
The Treasurer performs all of FAWCO's financial duties which include collection of fees and other income-related items, disbursements for expenses, management of the budget, and monitoring and reporting of financial status to the Board and to all member clubs at FAWCO's annual general meeting. Contact:

Cora Lee Findley graduated from Loyola Marymount University with a BA in Accounting. She has been an active CPA for eighteen years. Cora started her overseas life in 2000 when her husband, Jim, accepted a job with Saudi Aramco, in Dhahran, Saudi Arabia. Cora is currently awaiting her work permit to begin a new career in the Saudi Aramco Finance department. Until she receives her permit, she is working as an accounting consultant with the Saudi Aramco Employees Association. Previously, Cora worked for Deloitte & Touche/Al Juraid Company as an Income Tax preparer and reviewer. She consulted Aramco employees regarding foreign income related issues. Cora became actively involved with AWEP shortly after arriving in Saudi Arabia as AWEP's Treasurer and then President.
Secretary
Born in San Diego, Patti Meek (AWC Dublin) lived in California until she graduated from the University of California, Davis in 1977 with a BS in Environmental Design. She lived in Alaska for 7 years and worked in engineering. After moving back to San Francisco, she met her Irish husband Eamonn, married and had 2 wonderful sons- Austin and Rory. When the boys were small they moved "back" to Dublin where they have settled happily these last 16 years. Patti is a member of AWC Dublin and has held a variety of positions on the Executive Board including co-chair of the 2012 FAWCO Conference Committee. She has also been active in supporting the boys' school, serving for many years on the Board of Management. For the last few years she has managed a community youth orchestra and for 13 years has been a member of her parish conference of the Society of St Vincent de Paul. contact:
Parliamentarian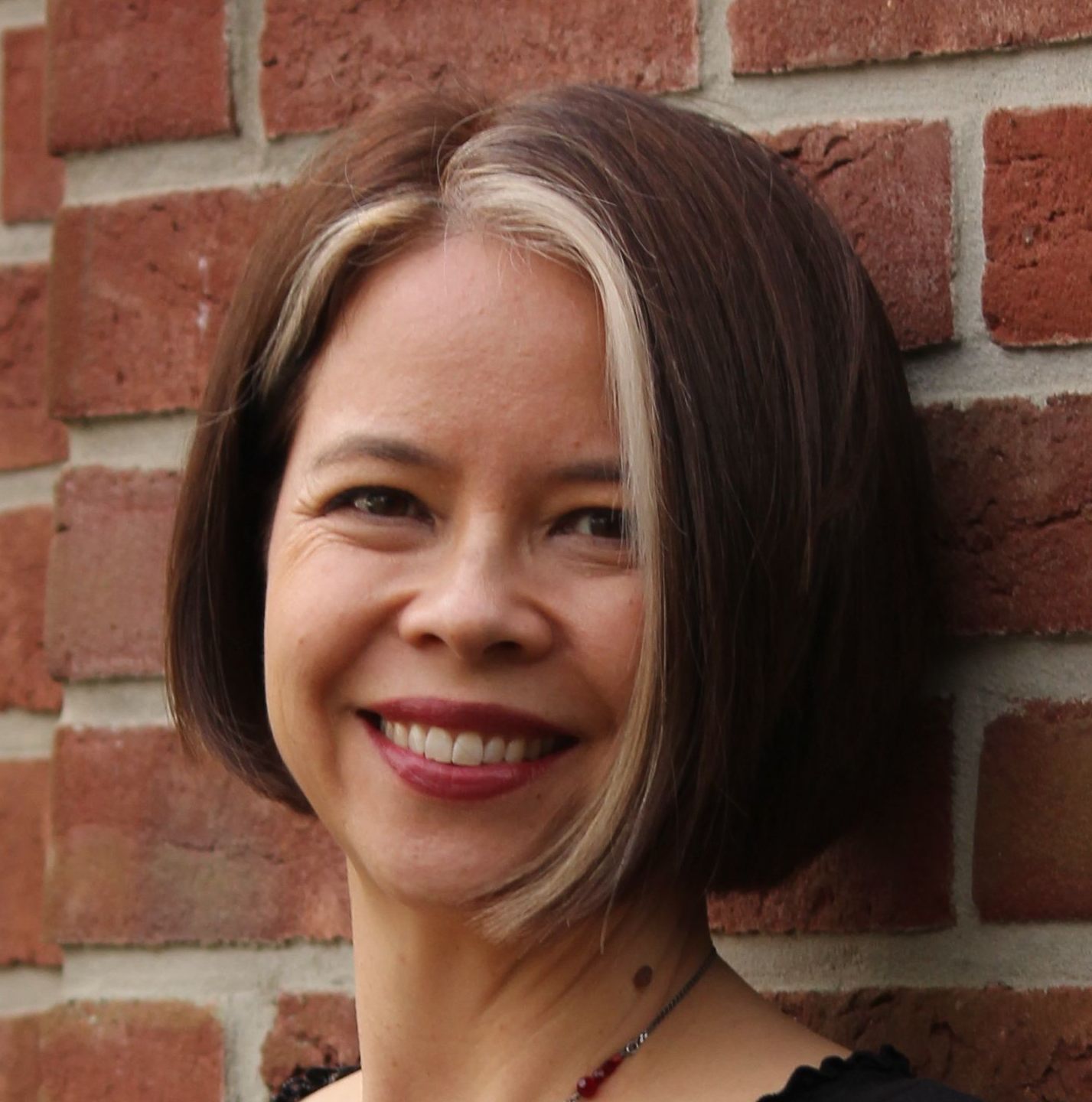 Born and raised in northwestern Pennsylvania, Susanne Hirschberg (AWC Düsseldorf) moved to the neighboring state of Ohio for a B.A. in chemistry (Oberlin College) and then all the way to LA for a Ph.D. in bioinorganic chemistry from the California Institute of Technology. Then she moved onto the world of management consulting with a job at McKinsey & Co, where she met her German husband. Moving the Germany over ten years ago coincided with the end of working and beginning of motherhood. She is now a single mom of two dual national children (Katarina 10 and Alexander 8). She has been very active in her local club holding many positions including President and FAWCO Rep. For FAWCO, she has served on the Finance, Resolutions & Recommendations and Nominating Committees and as Club Presidents' Coordinator. contact:
CLICK HERE for list of past FAWCO Boards.