Founded in 1931, FAWCO is an international network of independent volunteer clubs and associations. There are 75+ member clubs in 40 countries worldwide, with a total membership in excess of 15,000. FAWCO serves as a resource and channel of information among its members, promotes the rights of U.S. citizens overseas; is active as a Non-Governmental Organization (NGO) with consultative status to the UN Economic and Social Council; and contributes to the global community through its Task Forces and The FAWCO Foundation, which provides development grants and education awards. FAWCO and The FAWCO Foundation also collaborate on emergency funding for disaster relief.
FAWCO celebrates International Human Rights Day - Dec 10
Today, FAWCO joins the United Nations to call attention to International Human Rights Day. FAWCO clubs around the world raised women's rights awareness by joining the global 16-Day Campaign to end violence against women. To quote the Secretary General Ban Ki-Moon "International law is clear: No matter who you are, or where you live, your voice counts. On this Day, let us unite to defend your right to make it heard."
Below are his remarks in full:
FAWCO Celebrates International Volunteer Day - December 5
With great pleasure, FAWCO joins United Nations Volunteers (UNV) to celebrate International Volunteer Day on December 5th. This day was designated by the UN in 1985 to give thanks to UN volunteers around the world for their efforts. Across the world, UN Volunteers are working towards the Millennium Development Goals (MDGs).
FAWCO would like to thank all of our volunteers and highlight those that contribute directly to our work in helping the UN reach their MDGs: our Global Task Forces, clubs and members who have contributed to the Target Water Project, and The FAWCO Foundation - as volunteers and donors, you have contributed directly to the work of the United Nations.
FAWCO takes this opportunity to say Thank You! You are making a difference in the world.
FAWCO Global Call to Action - 16 Days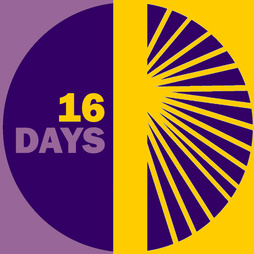 FAWCO joins thousands of organizations across the globe to demand an end to violence in their communities as part of the 2012 16 Days of Activism Against Gender Violence Campaign. In the Fall, FAWCO's Ending Violence for Women & Children Task Force put out a global call to action to FAWCO member clubs to participate in this campaign (from November 25 - December 10) to appeal to governments to respond, protect, and prevent violence against women. Read the Task Force article here. We thank the clubs that have joined the campaign by holding a discussion of the book Half-the-Sky by Nicholas Kristoff and Sheryl Wudunn. Please let This e-mail address is being protected from spambots. You need JavaScript enabled to view it know if you are planning this book discussion even if it's after December 10.
Request from Congress for a GAO review of "Section 911" impacts
Two members of the Americans Abroad Caucus (Representatives Mike Honda of California and Carolyn Maloney of New York) have been joined by Representative Jim McDermott of Washington in requesting that the U.S. Government Accountability Office conduct a review of the potential impacts of any reduction in or elimination of current I.R.S provisions for exclusion of foreign-earned income and housing costs for Americans living and working overseas.
FAWCO supports UN Women's message on International Day of the Girl Child!
This week's Say NO - UNiTE Video of the Week (8 – 14 October 2012), "Michelle Bachelet: First International Day of the Girl Child" features a video message from UN Women's Executive Director to mark the first-ever celebration of this international day on Thursday, 11 October 2012. In it, Ms. Bachelet speaks to girls around the world and emphasizes UN Women's commitment to stand beside them in support of their rights. She pledges that UN Women will work with governments and other partners to advance girls' education, health and well-being in order to attain a world where girls can live free from fear, violence and discrimination. FAWCO is an organizational member of UN Women. WATCH VIDEO.
<< Start < Prev 1 2 3 4 5 6 7 8

9

10 Next > End >>


Page 9 of 35